A Coalition Scorecard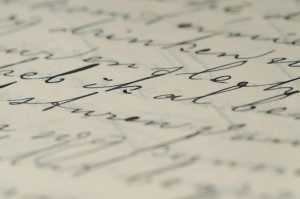 by Shmuel Winiarz
With UTJ, Shas and Moshe Kahlon's Kulanu party having inked their agreements with the Likud and Naftali Bennett set to become Israel's next Education Minister, the coalition of Netanyahu's 4th government is now clear, and begs the question of what is in store for Klal Yisroel and how will the 20th Knesset differ from the 19th.
UTJ has successfully negotiated the removal of criminal sanctions from the Chareidi enlistment law and has ensured the government will not lend its support to public chilul Shabbos. Whatever the downside (see on), many of our readers will take comfort in this development. Having Moshe Kahlon as the next Finance Minister and his parties' focus on socio-economic issues also augurs well for Israeli society. Kahlon, the former Minister of Communications, led the "Cellular Revolution" where he opened up the market to competition, thereby drastically reducing prices. Bringing in further free-market oriented reforms and incentivizing entrepreneurship should be his modus operandi. The cost of living crisis is preventing Israelis, particularly young couples, from buying a home and getting ahead, and giving people a hand up and not a handout can do just that.
But beyond the specifics of coalition agreements and jockeying for ministries and committee assignments, the roles the Chareidi parties and the Bayit Yehudi will be playing in the next government are eerily familiar to those knowledgeable with Israeli political history. UTJ and Shas have demanded almost all of the legislation passed by the last government that came at the behest of Yesh Atid, be withdrawn. From child allowances, the enlistment law and weakening the Rabbanut's control over conversions, rolling back Yesh Atid's agenda has been mostly successful and in exchange Netanyahu will receive a loyal coalition partner regarding diplomatic and territorial endeavors. The cuts to child allowances are being retroactively annulled so that recent cuts will be for naught. The reversal is so far reaching that MK Eliezer Moses who represents Vizhnitz joked that Netanyahu was being machzir grushaso. This is UTJ and Shas' traditional role in Likud-led governments, focusing on their sector's social and educational needs along with maintaining the status quo on religious affairs, (or as Avraham Burg once said, synagogue & state issues). The decidedly secular legacy of the 19th Knesset will be but an aberration and Likud's "natural partners" will replace it.
Yet as much as the chareidim find themselves in their usual role, Bayit Yehudi also finds itself in a position they had hoped to outgrow. When Naftali Bennett was elected to his party's leadership, his vision was to modernize and expand the party from being the historical sectoral Mafdal, to being (as its name implies) a house for a broader part of the electorate, including traditional and even secular Jews who shared Bayit Yehudi's overarching philosophy. They aimed to challenge the Likud's hegemony of the right. In the last Knesset, Bennett led the party from 3 to 12 seats and polls at the beginning of this recent election campaign had Bayit Yehudi polling at 15-16 seats which would have made them the key coalition partner and be the "third hand on the wheel" as Bennett himself said. Yet the election campaign took a toll on Bayit Yehudi's popularity and when Netanyahu successfully made the election about himself versus Herzog & Labor, he cannibalized the right wing and Bennett ended up with only 8 mandates to the Likud's 30. Electoral reality shifted Bennett's hopes for either the foreign or defense ministries to aiming for a lesser, though still key, role as Education Minister and focusing on the settlements in Yehuda V'Shomron. As Haviv Rettig Gur points out in the Times of Israel, this is emblematic of the return to Bayit Yehudi's natural priorities, from diplomacy and external leadership to focusing on internal issues they are well acquainted with, including education, settlements and synagogue-state issues. Mafdal's Zevulun Hammer was the Education Minster for 11 years in 3 different governments and the other ministries Bennett is hoping to secure for his party relate to religious and housing concerns. Bayit Yehudi's attempt to expand both its constituency and the way it views its role in Israeli society has been curtailed, for now at least, and it has returned to Mafdal's historic role.
Yet as much as things return to a seemingly "natural order", things irrepressibly move ahead. The changes Yesh Atid brought were mostly negative, but the silver lining is that Chareidi society has more yeshivos that give at least a rudimentary high school education and there are more bnei torah in Eretz Yisroel who have found gainful employment. This has led to a better balance in Chareidi communities where (baruch hashem) many people engage in "toraso u'mnoso" and many people can also work in the broader economy without being stigmatized. Also, the increased enlistment has helped increase accountability in the yeshivos and there are less people who are enrolled in yeshivos who are not actually learning. In fact, much of the pushback against Lapid's excessive intrusions focused on the positive, if only incremental, changes that were already occurring within the Chareidi community. Now that the criminal penalties, the linking of funding to the core curriculum and the enforced enlistment quotas have all gone the way of the passenger pigeon, the Torah community cannot allow the internal progress we have made to be arrested. If we do not seize the opportunity ahead, (i.e. to move forward without external meddling) the next Lapidesque ideologue will be even more unsparing.
Perhaps just as illuminative of the new winds blowing on the Torah world is the formation of Yachad. Led by Eli Yishai formerly of Shas and Yoni Chetboun, a Mercaz Haravnik who was the only coalition member who voted against the enlistment law, Yachad did not pass the newly raised electoral threshold but did unite Sephardim & Ashkenazim and the Dati Leumi & Chareidi camps under a banner that focused on what unites the various parts of Torah Jewry. This is emblematic of the new realities. The demarcated lines between different Orthodox camps are being blurred and the Chardal communities and the "moderate chareidim" if you will, realize they have more and more in common.
But truthfully having all the religious parties united for electoral purposes (and the internal significance) is not a new phenomenon. In 1949, Israel held elections for its very first Knesset. Under the name Chazit Datit Me'uchedet aka the United Religious Front, all four religious parties (Hapoel Mizrachi, Mizrachi, Agudas Yisroel & Poalei Agudas Yisroel) ran as part of a political alliance that took 16 seats, making them the 3rd largest party of the Knesset in which they wielded significant political clout.
As we see UTJ and Bayit Yehudi going retro in government we should strive for a further reach into history. Imagine for a moment had R' Elyashiv, R' Ovadia Yosef and R' Ahron Lichtenstein zichronom livracha sat together 10 years ago to discuss the issues facing klal yisroel and how they could guide Torah Jewry on the pressing issues facing Israel and Klal Yisroel, based on the overwhelming commonalities that we sometimes forget about but truly share. What separates segments of Torah Jewry is still extant and we shouldn't paper over our differences, but surveying the next Israeli coalition and the nuances in Orthodox communities both in Israel and the Diaspora, a new realignment is taking place. Yet that realignment has a storied past.
Shmuel Winiarz is an alumnus of Ner Yisroel and Cardozo Law School. He is presently the Director of Government Affairs at S4 Group.