Football Fever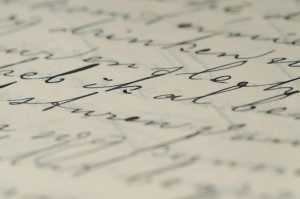 In this season of playoffs and super bowl, the thoughts of red-blooded Americans center on the most vital topic of the day: football. Even if we normally consider less crucial matters such as relationship with others or with Gd, the media tells us what really matters: who defeated whom, with its heroes and winners. A look at some of the heroes:
— Ray Rice, Baltimore Ravens running back, savagely battered his fiance in an elevator. Reinstated after a three- game suspension, he was given a standing ovation when he appeared on the field. (Had he fumbled a ball, of course, he would have been booed.)
— Adrian Peterson, mainstay of the Minnesota Vikings, was suspended for mercilessly beating his young child.
— Ray Lewis, former star of the Ravens, was exonerated from murder charges although the evidence clearly pointed to him as the murderer ( a la O.J. Simpson).
— Michael Vick, Atlanta Falcons quarterback commanding a long term contract for 90 million, was jailed for two years for killing dogs in a gambling operation.
— Alex Hernandez, former tight end for Boston Patriots, is in prison awaiting trial for premeditated murder.
— New Orleans Saints players were offered cash rewards for deliberately injuring opposing players. New Orleans fans were not shocked by this , and continued to cheer lustily for their saints.
— Weapons charges, assault, domestic violence, drunkenness are common throughout football.
Where do these heroes incubate? Naturally, in our colleges and universities. In days of yore, college sports were an adjunct to academics, supposedly developing character and discipline to prepare scholar-athletes to contribute to the general welfare. Today, many colleges are football factories, inculcating not only athletic skills, but also greed and narcissism. The overriding dream of so-called student-athletes is to make a million dollars if drafted by a pro team. Academics hardly enter the picture. One star player recently complained about taking a classroom examination: " I came to college to play football, not to study." Three U. of Georgia players, charged with theft, got off with a warning from the judge and a requirement to do "community service." One player, charged with aggravated assault, was dismissed from the team, so he immediately transferred to U. of Alabama where he was readily welcomed. The judges don't dare send players to jail, lest the judges themselves suffer ostracism. No wonder these young reprobates feel that the law is only for ordinary people.
A coach recently signed a seven year contract for some $40 million at the University of Michigan. Where does a college get such money ? While paying astronomical salaries, colleges constantly raise tuition fees, and are very miserly about their teacher salaries. How does a famous physics professor feel when his pay is less than 1% of that of the coach, or when he dare not give a failing grade to the star fullback who rarely attends classes and can hardly write a simple sentence?
But enough about these heroes. What about us, who create the heroes? Despite the thuggery of many of the athletes, over 90 million viewers watch the superbowl, and advertisers pay millions of dollars for a three-minute TV spot. ( A Shul in N.J. several years ago adjusted Mincha/Maariv schedules so that worshippers not miss that game…)
Granted, we admire the physical grace and discipline of a top player. That he may have no moral grace or discipline is irrelevant; we enjoy football because of its skill and talent. For football can be aesthetically appealing. The line of scrimmage just before the snap is a beautiful picture of action about to uncoil. The motion of the line , the fluid movements of the pass receiver, the pinpoint passing or broken-field running — these are what makes American football so massively riveting. As one player puts it: "Leave morality to religion; we are here to play football , period."
Man seeks out something beyond himself. If he is fortunate, he worships Gd; less fortunate, he creates his own heroes and worships them. But a larger question looms: recognizing the ugliness, why are some religious people still interested in hometown teams? True, I personally would not cheer a Ray Rice, but why am I somewhat disappointed when they lose, and mildly pleased when they win? Am I different from the Golden Calf worshippers who cried Eileh elohecha Yisroel, or from the Roman throngs who cheered as the lions devoured the hapless slaves?
There are rehabs for alcoholics, for addicts of all kinds. Perhaps we need rehabs for religious people who are addicted to football despite its unsavory elements. There we might finally recognize that he who is able to renounces false heroes, he is the true hero.