Judgment Rendered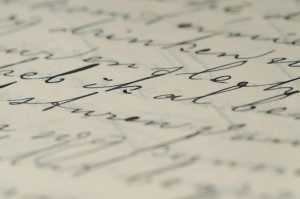 For the second time in less than three years, a Jerusalem District Court has found novelist Naomi Ragen guilty of plagiarizing a chareidi authoress. In a decision issued last Wednesday, Judge Oded Shacham wrote that the similarities between Chapter 24 in Ragen's book The Sacrifice of Tamar and the story "A Shidduch from Heaven," by Sudy Rosengarten, an octogenarian, Bnei Brak great-grandmother, were of such a magnitude that they could not possibly have resulted from unconscious borrowings or have been a matter of coincidence.
Only deliberate copying could possibly explain the identity of structure and the central plot device between the two works, particularly as Ragen admitted that she had read Mrs. Rosengarten's work, Judge Shacham found. Such details as differed between the two works, he concluded, were either designed to camouflage the copying or necessitated by Ragen's need to integrate the chapter into a larger work of fiction.
Particularly egregious, in Judge's Shacham's opinion, was Ragen's transplanting of Sudy Rosengarten's story, drawing on the story of her own son's shidduch, into "a book that is foreign to views of Mrs. Rosengarten as a charedi woman."
In an interview of Israel's Channel Two nightly news, Rosengarten expressed her pain and shock that someone could have taken "that which is most dear to me, most kadosh to me, and completely distorted its meaning in such a flagrant and unfeeling manner."
In sum, wrote Judge Shacham, Naomi Ragen knew, or should have known, she was making improper use of the creative work of Mrs. Rosengarten without seeking her permission.
I WOULD LEAVE RAGEN to her private humiliation, but for the fact that she has waged such malicious campaigns over the years against those who sued her for plagiarism by misrepresenting legal judgments and impugning the motives of her accusers.
Thus she charged Sarah Shapiro of suing her for plagiarism "out of a desire to silence [her] criticism of the Hareidi community's treatment of women." But Shapiro won the largest judgment for plagiarism in Israel's history, for damages and attorneys fees. The Jerusalem District Court found that Ragen had "stolen" scenes from Shapiro's brave and path-breaking account of her own self-doubts as an overwhelmed young mother, Growing With My Children, for diametrically opposite purposes in her work Sotah.
Later, in return for Ragen's agreement to drop her appeal in the Israeli Supreme Court, Shapiro agreed to donate her damage award to two charities of her own choice. But Ragen was still out of pocket 233,000 shekels, including Shapiro's attorneys' fees, and required to make 25 excisions to Sotah prior to any republication.
Judge Shacham wrote that his award of damages to Mrs. Rosengarten was meant to deter Ragen and others from the temptation to plagiarize in the future. Let's hope it works this time.