Sanctity and Tradition – Where Are Things Heading, and Why Should We Care? A Response to R. Ysoscher Katz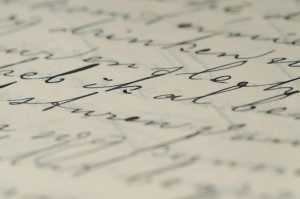 by Avrohom Gordimer
I must have really hit a raw nerve:
Another peeping RCA rabbi. R. Gordimer, like his colleague R. Freundel, is peeping into people's bedrooms (who sleeps with whom and who's married to whom) and perversely sexualizes the important conversations in our community.

These abusive Rabbis need to be stopped from further corroding our communal fiber. We can't allow them to continue trespassing boundaries and trample on our standards of tznius and kedusha.

–October 30, 2014 Facebook post by R. Ysoscher Katz, Chair of Department of Talmud at Yeshivat Chovevei Torah (YCT), reacting to my recent Cross-Currents article. (I presume that "who's married to whom" refers to data in my article about several YCT students and a YCT rebbe being married to non-Orthodox clergy – something I and others find to be very concerning.)
Needless to say, I will not sling back the mud. Aside from the totally ludicrous content of R. Katz' post, it is eminently clear from the innumerable sources documented in my recent article and in previous articles (such as this) which people, movements and institutions are "perversely sexualizing" the sacred and "trespassing boundaries and trampling on our standards of tznius and kedusha".
But that is not why I am posting this essay. There is something far more fundamental that needs to be addressed; it is a question that Open Orthodox leadership has asked me, and those who are unfamiliar with the history and state of contemporary Orthodoxy have likewise posed this question – and in truth, beneath the mud, it is what R. Katz is really asking:
Why do I (and so many others) care about what is transpiring within Open Orthodoxy? Does it really matter in the larger picture? How in the world does it affect you? Just move on, focus on your own things, and let it be…
Those of us who are familiar with the Conservative movement recall all too well how various innovations allegedly within the bounds of Halacha led to the erosion and disintegration of that movement, which initially had functioned as the unofficial liberal flank of Orthodoxy. Conservative scholars, comprising the Rabbinical Assembly's Committee on Jewish Law and Standards (CJLS), issued novel and progressive halachic rulings regarding, among other things, perceived archaic and chauvinistic aspects of Halacha that were preventing Judaism and its Conservative adherents from flourishing religiously and comfortably in the context of modern society. Over the course of more than half a century, innovative CJLS rulings redefined gender roles at public prayer, permitted driving to shul on Shabbos, sanctioned marriages and conversions that were heretofore not acceptable, authorized the ordination of female clergy, liberalized positions toward homosexuality in congregational life, and so forth. We all know that this dilution of Halacha and traditional attitudes led to the wholesale abrogation of Halacha and mass assimilation by Conservative Jewry. The innovations wrought utter and unthinkable disaster.
Those of us who are concerned about the actions and trajectory of Open Orthodoxy fear that this movement is rapidly manifesting itself as the new Conservative movement, as we see clear similarities and patterns, and we are sounding the alarms. Rabbis and writers throughout the Orthodox spectrum, to my right and to my left, see history repeating itself and detect great danger, and we dare not be silent in the face of significant and increasing innovations that portend the departure from Orthodoxy on the part of large numbers of Jews. (The inherent problems pertaining to many of Open Orthodoxy's innovations, and the overall objectionability of the approach behind them, have already been discussed in previous articles, such as this, this, and this.)
Moreover, despite the contentions of some, Open Orthodox innovations do indeed impact well beyond the Open Orthodox community. Case in point: Last week, the rabbi of a large Open Orthodox congregation announced the implementation of "a radical change in (conversion) policy" such that henceforth, in consultation with the rosh yeshiva of Yeshivat Maharat and in consultation with the Maharat (female rabbinic clergy) of his shul, the halachic protocol for conversions which he oversees will be significantly revised. This revision, which relates to the level of beis din supervision of conversions, will render most of the conversions overseen by this Open Orthodox rabbi invalid according to halachic consensus (v. Hil. Issurei Bi'ah 14:6, YD 268:2, Igros Moshe YD 2:127 but also 3:112), thereby causing untold future harm to this rabbi's converts and causing most batei din to have to reject the rabbi's converts as Jewish. This will result in further, critical schism within Orthodoxy, it most definitely will affect the Jewish People at large, and it will in particular impact the broader Orthodox community.
In a d'var Torah issued by Yeshivat Maharat this past week, it was suggested that Avrohom Avinu sexually exploited Sarah Imeinu ("Abram employs Sarai's sexuality as a tool…") and that Sarah therefore became a sexual abuser herself. (This egregious suggestion by far exceeds the interpretation of the Ramban on Bereshis 12:10; neither the Ramban, nor any Meforshim, have penned anything close to the outrageous interpretation proffered in this Yeshivat Maharat literature.) Another post this week by a YCT rabbinic leader stated that Bris Milah is an act of brutality (yet that we are commanded to perform it as service of God, despite the theological difficulty thereof). Although one can argue that such irreverent/problematic ideas, while somewhat common within Open Orthodoxy (as cited extensively in the second hyperlink above), should not affect those who object to them from without, these ideas are being promulgated en masse, and as Open Orthodox clergy and educators continue to increase their presence in more mainstream Orthodox synagogues and schools, the Open Orthodox approach to Torah, mitzvos and Biblical personalities will spread and become part of the mainstream. This is of grave concern to all of Orthodoxy. (It is clear that many within Open Orthodoxy do not subscribe to these objectionable interpretations and approaches to Torah, but a very vocal segment of Open Orthodox leadership and constituency does, and this is a real issue.)
I would love to cease posting these articles. How wonderful would it be for Open Orthodox leadership to decide that rather than modify Orthodoxy and challenge its foundational and classical values, it should place its focus on preserving Orthodoxy as is and it should use its dynamic, energetic and personable staff and student body to spread Torah in the original to those who otherwise would not have exposure to the beauty of traditional Judaism! No one would object, everyone would support the endeavor, and those currently involved with Open Orthodoxy would fulfill a holy mission that others cannot adequately execute.
I implore the leadership of Open Orthodoxy to assess where the movement is heading and to consider the momentous success in spreading authentic Torah that could be achieved by seriously recalibrating the system and redirecting the movement. That would be a win-win situation for all.
Rabbi Gordimer is a kashrus professional, a member of the Executive Committee of the Rabbinical Council of America, and a member of the New York Bar. The opinions expressed in this article are solely those of the author.
(In the event that any of the hyperlinks did not open properly, here are the web links in the order that they appear in the above essay:
http://www.cross-currents.com/archives/2014/10/30/looting-the-kodesh/
http://www.cross-currents.com/archives/2014/07/27/open-orthodoxy-and-the-rebirth-of-the-conservative-movement/
http://www.cross-currents.com/archives/2013/06/03/what-about-mesorah-do-you-not-understand/
http://www.cross-currents.com/archives/2014/01/28/women-and-tefillin-a-study-in-breached-boundaries/
http://www.yucommentator.org/2014/02/the-boundaries-and-essence-of-orthodoxy-a-response-to-dr-aaron-koller/
http://rabbishmuel.com/
http://static.squarespace.com/static/5348363de4b0531dce75bc53/t/5453ac44e4b024a86e8b5d17/1414769732248/ParshatLechLechaHagarandSaraiAbuseDvar.pdf)