The Israeli Seminary Scandal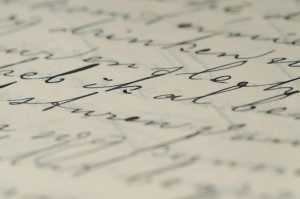 We've stayed out of it, because we had nothing particularly insightful to add. Rabbi Yakov Horowitz, who has been a fearless crusader against abuse in general, does have some special insight, and has been very much involved in the unfolding of the story. A few paragraphs taken from his recent blog post are so critical that they must be spread far and wide:
1) As nashim tzidkaniyos (righteous women) who, at great personal risk, did the right thing to protect others from what had happened to them?

2) As troublemakers and m'saprei lashon ha'ra (gossip-mongers), who ruined the career of Rabbi Meisels and jeopardized the very existence of the seminaries?

3) Or they are not mentioned at all – basically, "Let's-Not-Spoil-the-Party-by-discussing-sordid-things-like-this." (In the month of Elul, no less)
My dear friends, we at Project YES feel very strongly that the only responsible position for the leadership and faculty of these seminaries (and all seminaries) is to take option #1.
We propose that option #2 and even #3 are unacceptable as they send a very dangerous message — should current or future students have their boundaries violated, the wisest and safest route for them, would be to remain silent.
This is the quintessential "teachable moment" to educate our innocent and sheltered young ladies about hilchos yichud and their right to personal space. They also need to be taught that it is not a violation of hilchoslashon ha'ra to speak up, if these boundaries are violated in any way. Quite to the contrary, they should be informed that they are obligated to do so – and assured that they will be supported unconditionally when they do so.
Giving the young ladies messages contrary to these — either by commission or omission — after such a public scandal occurred, will create a toxic and unsafe environment for them both physically and spiritually.
We write these lines to encourage the current leadership of these seminaries, and to the educators in all high schools and seminaries, to convey these critical messages to their students, and to empower the parents of the students to insist that they do.