Ugly Times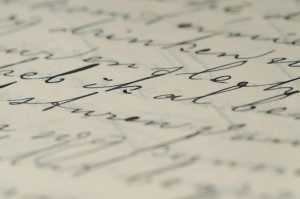 It could well be, as some have charged, that the New York Times' choice of photographs to accompany its reportage from Israel and Gaza has been skewed to emphasize Hamas' grievances; or it could be that the imbalance of photos is merely a manifestation of the old journalistic adage "If it bleeds, it leads."
Despite my general satisfaction with the paper's actual reportage on the conflict, I lean to the former judgment. And I have similar misgivings about headlines that are created for dispatches. It's not widely known that media have "headline writers" over whom reporters have no control. There have been several examples of headlines that didn't truly reflect the articles beneath them, and in ways that led readers (of the headlines alone, at least – and that's a lot of readers) to regard Israel negatively.
A recent Times report began with the following sentences: "Militant rockets can be seen launching from crowded neighborhoods, near apartment buildings, schools and hotels. Hamas fighters have set traps for Israeli soldiers in civilian homes and stored weapons in mosques and schools. Tunnels have been dug beneath private property." Its headline? "Israel Says That Hamas Uses Civilian Shields, Reviving Debate," as if the technical issue of the legal definition of a human shield under international law (and what "Israel Says" about it) were more compelling than the undisputed facts that open it. The technical definition debate is part of the piece, to be sure. But the more essential facts that the headline might well have synopsized were what the piece's first sentences describe.
Another head of the hydra that is the Old Grey Lady is its business department, which recently demonstrated an astoundingly deficient judgment. In an advertisement in its July 20 travel section touting a New York Times tour package to Israel and the West Bank, the paper touts how participants in its offering will experience "a fascinating journey through the geographical, cultural, historical and political landscapes of the region." And the "featured expert" for, presumably, the latter landscape is… Hanan Ashrawi.
Ms. Ashwari, of course is a well-known Palestinian activist, legislator and member of the PLO's Executive Committee; and her portrayals of Israel are little short of rabid. Citing her denial (in Arabic, in an Arab periodical) that there were ever any Jewish refugees from Arab countries, the American Jewish Committee's David Harris remarked that "Hanan Ashrawi is to truth what smoking is to health."
The articulate but malign Ms. Ashwari regularly uses terms like "ethnic cleansing," "apartheid" and "the premeditated killing of civilians" with regard to Israel. "Israel's calculated crimes" is one of her particularly cherished phrases.
Back in 2000, when two Israeli reservists, having mistakenly entered Ramallah, were captured, killed and grossly mutilated to the cheers of crowds (remember the fellow elatedly displaying his bloody hands for all to see?), Ms. Ashwari asserted, defensively and falsely, that the pair of soldiers (who were wearing army fatigues and whose car bore Israeli plates) were "undercover Israeli agents that had infiltrated" the town and were recognized by her fellow Palestinians "as members of the Death Squads that had been responsible for assassinations and provocations" (Jordan Times, Oct. 29, 2000).
Two years earlier, Ms. Ashrawi founded MIFTAH – the "Palestinian Initiative for the Promotion of Global Dialogue and Democracy," which was caught a number of times offering alleged quotes of Israeli leaders that turned out to be invented. Last year it was forced to remove an article from its website that, in the context of attacking President Obama for hosting Pesach sedarim in the White House, accused Jews of using "the blood of Christians in the Jewish Passover." (The group, graciously, later offered its "sincerest regret" for the error.)
More recently, the Palestinian propagandist said that "Israel's military assault on Gaza constitutes an act of state terror and a deliberate war crime" and that Israel's building in the West Bank and Jerusalem "constitute another aspect of Israel's aggression and impunity."
So, to put it most mildly, Ms. Ashwari is about the least objective observer one might choose to feature as the "expert" to enlighten tourists seeking an objective and factual lesson about the region's political situation. But she was the Times' choice.
One has to wonder if the newspaper would ever have dared offer, say, a right-wing member of the Knesset (whose most extreme member would pale in radicalism next to the choice the paper made) for the edification of American visitors partaking of one of its tourism packages.
Alerted to the advertisement by an Agudath Israel constituent, I immediately wrote the paper's "public editor" or ombudsman, to ask about the wisdom of the choice of "expert" for the tour. On July 21, her assistant, Jonah Bromwich, replied that although ads are not part of the public editor's bailiwick he would pass on my note to an executive in the paper's advertising department.
Despite several follow-up inquiries, Mr. Bromwich informed me that my communications had all been forwarded to the advertising department, but that "unfortunately," he "cannot compel them to respond."
© 2014 Hamodia