America's Got Chillul Hashem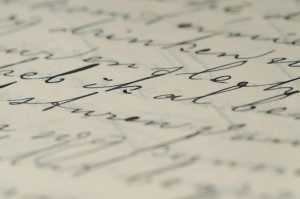 by Dan Butler
The various news and social media have been crowing about the "modern Orthodox" 12-year-old who appeared last night on AMERICA'S GOT TALENT. This little caricature of the caricature "Jacob"-a painfully embarrassing and seldom funny woman playing a bar mitzvah boy on Saturday Night Live-told a few foul "jokes" to the utter delight( tinged with shock) of the crowd. By any objective standard, neither the kid's delivery nor his material would have made the grade if he were not a 12-year-old wearing a KIPA. Getting prominent play for how supportive they are, his father- also sporting a yarmulke on stage, and his mother, who could not have appeared more delighted if she were at her son's medical school graduation, were just so obviously proud. It would have been a cringe- worthy display under any circumstances.
But, assuming that they are not just very savvy Gentiles(and bad parents), who just used the device of a yarmulke to get a leg up on the competition, I find their identification as "modern Orthodox" appalling.
I am modern Orthodox.
Want to know what that means in my world? It means we adhere to an age-old tradition with as little compromise as is humanly possible. In fact, if you sat down and talked to us there are just a few things that make us different from the so-called "chareidi"Jew s-easily identified by their sartorial fascination with the color black:
1) We attribute theological significance to the birth, growth, survival, and success of the State of Israel
2) We view the female half of our culture as intellectually equal, and worthy of equal treatment in education and in cultivation of their leadership potential.
3) We believe that education in almost any subject is a worthwhile pursuit without apology.
4) And perhaps most significantly, we believe that our children can be taught to discern good from bad and need not live in a sanitized environment with a bag over their heads. Sometimes we let them watch television. And then we try to be around to point out that many aspects of our dominant culture do not reflect our values.
In that vast area across the Hudson River known as America, those of us who identify as Orthodox have a certain sensibility derived of our constant awareness that we represent something very large and very significant. In our area, in Pittsburgh, that theme resonates throughout our society. During the sports segment one recent night on our local news they interviewed Stephon Tuitt, the newly signed defensive end on the Pittsburgh Steelers, who spoke of the tremendous responsibility he now bears having been assigned number 91, a number last worn by the great defensive end Aaron Smith. L'HAVDIL.
When I arrived in Family Court today, lawyers, court personnel, even sheriffs, who have formed an impression of me over the years by my demeanor and speech, evinced shock at what they had seen on TV of a child whom they identify with me and my belief system because of his choice and that of his parents to put a beanie on his head. Ordinarily, some of these people actually apologize if they have occasion to say something inappropriate and I am present. Out of respect for what they perceive me to be. But this kid, and of course his parents, dragged me down with them.
Make no mistake; I believe that in America this child's parents have every right to parade him like JonBenet Ramsey before millions on TV. But this level of Chillul Hashem- desecration of God's name- resulting from a child mouthing foul potty humor before an audience of millions with that kipa on his head, shocks the conscience. This isn't about rights. It's about responsibility.
By those parents shepherding their child into that particular manure pile, they have besmirched all of us who share that identification by others with a Judaism that does not abide stealing, lying, cheating, racism, vulgarity, bullying, Shabbat violation, or desecration of God's name. They have a right to do it, but we have a right to be sickened by it and to cry out against it.
To those Jews whose open view of the world impels them to congratulate this child or his parents, ask yourself what your limits are….what if the kid had mooned the audience?. Even the judges, who clearly do not share our values (like the traditional Jewish value of good parenting) might have felt that a line had been crossed.
So kid, as you go on to Vegas, or wherever AGT takes you next, do a big favor to those of us who've spent our lives trying for kiddush Hashem-sanctification of God's name. TAKE OFF YOUR YARMULKE. Just like your father did in 2011, when he told the same jokes at a comedy club.(taken off YouTube within the last few days.)
Of course then-unlike America's Got Talent- there was not a million dollar prize at stake.
Or, if you insist on adherence to this lesser of our traditions, wear a Yankees cap, so that our Torah, our faith, and our tradition don't have to viewed in the public eye on the same level as the sewage you are spewing.
Anybody is welcome to watch you on YouTube. I have chosen not to specify the content of the "jokes" because I want my kids (who are grown-ups and, I think, by now may have watched the clip) to see that it embarrasses me.
Dan Butler, a former judge, divides his time between legal practice and inspirational speaking, He claims to be the only person in America to have spoken for Satmar (Hamaspik), Camp Simcha, NCSY, and the Pittsburgh Steelers. He is a Regional Vice President of the OU, and is on Camp HASC's Executive Board. You can find more of him at DanButlerInspires.com