The Agudah Dinner – The More Important Issue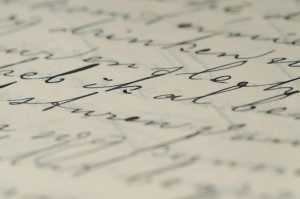 Great attention has been paid to the recent Agudah Dinner, an unusual circumstance arising from the publicity given to the speech of the Novominsker Rebbe and the failure – if that is an appropriate term – of Mayor de Blasio to respond to the Rebbe's criticism of Open Orthodoxy and the non-Orthodox movements.  We have been treated to a barrage of anti-charedi bigotry, beginning with The Forward and continuing more importantly to Michael Powell of the New York Times who with regularity utilizes his column as a vehicle to attack religious Jews.
There are good reasons to protest Powell's bigotry, starting with his frequent use of the term "ultra-Orthodox," a term that I believe is both sociologically inaccurate and fraught with hostility.  It is of note that in writing about other ethnic and religious groups, a number of which have front and center adherents whose extremism dwarfs by a great deal anything that can be found among the Orthodox, the term "ultra" is never applied.  We are once more the chosen people in the New York Times and elsewhere, chosen for contempt and even worse.
But for all of the understandable discussion of what happened or did not happen at the Agudah Dinner, it strikes me that there is a collateral issue that has gotten zero attention.  That issue is the invitation to the Mayor to participate, whether to speak or just to grace the dais.  I was active in Agudath Israel for about a quarter of a century, attending its conventions, dinners and being involved in much else.  The dais at dinners always consisted of Gedolei Torah and other outstanding community leaders.  I do not recall a single instance where political figures, including those with important governmental positions, were seated on the dais.
At some point, things changed.  In truth, that wasn't the only change.  Whereas Agudah events used to be rough and tumble affairs and even at the Annual Dinner, controversial words could be spoken, things became sanitized.  Everything was to be clockwork, the apparent purpose being to present Agudah as an all-encompassing organization.  There is more to write about this development, but not here.  What I wish to focus on is the decision to invite leading governmental and public officials and for them to be accorded honor.  Again, that did not happen previously in the Agudah, not at conventions, not at dinners and even not at the Knessiah Gedolahs that were more universal affairs.
We are living through the social earthquake that is gay marriage.  Certainly in New York, every top official is an ardent supporter of gay marriage and the Mayor surely is.  Mr. de Blasio stands for a heck of a lot of things that are anathema for the Agudah and for the Orthodox community.  Why the invitation?  Why the desire to be popular?  Is the Agudah Dinner to become an Orthodox Jewish counterpart to the Catholic Church's annual Al Smith Dinner where major public figures are invited to participate and even to speak, irrespective of how much their views and actions depart from the belief system of the sponsoring organization?