JFNA Should Not Advocate For Civil Marriage in Israel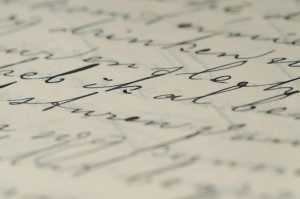 There are better ways for the Jewish Federations of North America (JFNA) to express unity with Jews in Israel than to join them in short-sighted and counterproductive actions. That, apparently, is exactly what they are about to do if they accept the iREP proposal to limit the Rabbanut's historic oversight of halachic matters of personal status. By applying a band-aid to a wounded patient in Israel, JFNA may leave Jewish intergroup cooperation here in the US in a comatose state.
JFNA's board of trustees is slated to vote on June 9th on a proposal by a coalition of non-Orthodox groups to address their dissatisfaction with the Rabbanut's use of halachic standards in areas of conversion, marriage, and divorce. The iREP proposal (Israel Religious Expressions Platform) reportedly will not call for the undoing of the Rabbanut, but will advocate affirmative steps. It will embrace personal liberties and choice , and as a first step, get behind calling for civil marriage.
There is no question that many Israelis are unhappy with either the Rabbanut's halachic guidelines or its style of doing business. They bypass the system by a quick trip to Cyprus for a civil ceremony. They will greatly welcome the institution of civil marriage within Israel. So will those who are forbidden halachically to marry, like kohanim wishing to marry divorcees.
Reasonable people can and do debate – from a completely non-halachic vantage point – where to place the line that divides the right of every individual to choose for him or herself, and the place where the good of the collective must prevail. The founders of the State recognized the need for Israel to be both Jewish and democratic. Part of the balance they wisely struck was to leave matters of personal status in the hands of a halachic system that was strictly observed by a large number of Israelis, and at least respected by an even larger number. There is wide-spread recognition that the implementation of this personal-status policy through the Rabbanut sports a checkered performance record – like virtually every other part of Israeli polity. Rabbi Dovid Lau, the new Ashkenazi Rav ha-Roshi, is reportedly intent on making internal changes that will ease some of the complaints – but not at the expense of halachic principles, which are not negotiable to halachically traditional Jews.
What is odious about iREP is not the assault on halacha that the traditional community understands to lie at the core of our national identity and survival. What is objectionable is that it should not be JFNA's battle to wage. Not if it wishes to remain viable in the next decades.
Partners in the iREP coalition like Hiddush ,Yisrael Hofshit the Masorti (Conservative) movement, the Reform movement, and The New Israel Fund are free to ply their wares on Israelis, in Israel. It is their right to do so as individual organizations. It is not the place of Federation. An umbrella organization of diaspora Jews – the umbrella group of greatest note in the United States – cannot afford to take sides on such a divisive measure. Passing iREP will be a message to the Orthodox that screams, "You are not needed here."
Debating iREP will allow the minions of Federation a respite from considering the implications of the Pew Report, which shows both a non-Orthodox population on the skids of indifference and assimilation, and a vital and burgeoning Orthodox one. That diversion of focus is short-sighted. So is employing the argument that present Orthodox monetary donations to Federation are less than stellar, so it doesn't matter if they are dissed. If JFNA is to survive, the Orthodox must be brought in, not shown the back door.
There are good reasons and bad reasons for the historic coolness of the Orthodox community to Federation involvement. The exceptions to the rule, e.g. Baltimore, where Rabbi Neuberger zt"l encouraged much involvement, have proved that the Orthodox can become partners, if the working atmosphere can be tweaked. Here in Los Angeles, it seems to me that someone is thinking strategically. They've found ways to break the cycle of Orthodox non-involvement, by creating professional interest groups that are so redolent with networking possibilities, that young Orthodox professionals join, and get drawn into broader communal involvement.
That is the way to go for the future. This route will suffer immensely if Federation supports IREP, which will be seen and denounced by the Orthodox community as not only a body-blow to its principles, but a slap in the face of its importance. It will likely cool any ardor within Orthodoxy to promote future involvement.
We have seen in recent months a pattern of myopic Jewish decisions in the worst tradition of what Abba Eban said of the Arabs: "They never miss an opportunity to miss an opportunity." Yair Lapid muscled his way to some measures attending to the problem of haredi employment. Hugely unpopular, they were nonetheless privately acknowledged by many to be part of a necessary corrective to a system that was broken. They might have worked, until his insistence on including criminal sanctions to the draft provisions, however justifiable to a majority of Israelis, produced the perfectly predicted reaction that supported the more extreme parts of the haredi community, galvanized resistance, and wiped out many of the quiet gains in haredi IDF enlistment and general employment of the last few years. It was not merely myopic, but closer to the donning of blinders.
Not to be outdone in missing an opportunity, the Israeli haredi community produced the huge and peaceful showing of its opposition to the new draft law. The organizers were careful to call it a prayer gathering, and not a demonstration. The participation of hundreds of thousands (far more than turned out even for the Rolling Stones!) dramatized the haredi community's resolve to adhere to principle. It also antagonized too many reasonable Israeli who could not possibly understand those principles. This pushback could have been blunted by one capable speaker leading the assembled in the recitation of one chapter of Tehillim offered in gratitude to the rest of Israel for its decades of physical and monetary support.
JFNA is now poised to make a comparable blunder. The effects are likely to be felt in the American community longer than those on the Israeli side, where the shivyon ha-netel / "bearing the burden equally" train has left the station, and will not run in reverse. One way or another, there will be a new draft law, and once the dust settles, people will find a modus vivendi. By JFNA replacing the welcome mat with one that says "Orthodox not wanted here," however, the consequences just might be permanent.