A Chasidic View of Parnasah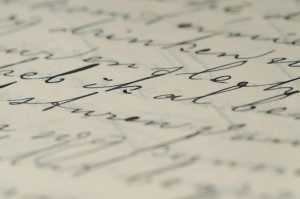 transcribed and edited by Yaacov Dovid Shulman
A Few Introductory Words
The import of the following essay is that throughout Jewish history Torah learning has always been of preeminent important: "and you shall study it day and night." Yet at the same time, the normative role of the man has been to earn a living to support his family, and only a small elite of scholars has studied full-time.
The purpose of this piece is not political. It supports full-time learning when appropriate and takes no position on issues such as government aid to chareidi families and the like. Its purpose is simply to provide a Torah-based and historically informed perspective on a Jewish man's obligations to learn Torah and to support his family, and on the interplay between these obligations.
The essay is based primarily on a shiur by Rabbi Mordechai Zilber, the Stutchiner Rebbe. Rabbi Zilber has been delivering a series of shiurim delineating the path of Hasidism. These have been transcribed, and Rabbi Moshe Weinberger, mara d'asra of Congregation Aish Kodesh, Woodmere, NY, has been giving shiurim based on those transcriptions.
The essay below is a rendering of such a shiur combination. The transcription of Rabbi Zilber's shiur and the audio recording of Rabbi Weinberger's rendering are available at yutorah.org. (Rabbi Weinberger reviewed the essay and gave his approval.)
The essay begins with a quote from the Ramchal's Mesilas Yesharim stating that everyone, from a full-time master of Torah to a person working at a lowly profession, can attain the highest rank of being a hasid, 'pious.' It goes on to state that the historical approach of Hasidism was that, except for a small elite, every Jewish man is expected to go to work. In fact, this was not unique to Hasidism, but it was the generally accepted viewpoint, with the significant exception of that of the Vilna Gaon, and it was his approach that had a profound effect upon the Jews of Lithuania.
The Values of Torah Learning and Supporting One's Family
The Ramchal writes in Mesilas Yesharim (Chapter 26):
The proper path of piety for a person whose occupation is Torah learning is not the same as the proper path of piety for a person who must work as an employee, nor is it the same as the proper path of piety for a businessman.
Also, in regard to all other details of a person's dealings in the world, each approach requires its own ways of piety.
This is not to say that piety changes, for without a doubt it remains equal for each person—its purpose always being that he give pleasure to his Creator. But when circumstances change, the means that lead to the goal must also change.
A person who must engage in a lowly profession can be as pious as a person who never ceases learning. As the verses states, "Hashem has made everything for His sake" (Proverbs 16:4), and "In all of your ways know Him, and He will straighten your paths" (ibid. 3:6).
Piety is not the exclusive province of Torah scholars or of fulltime Torah learners. A working man—even someone involved in a lowly occupation—can be as pious as a person who learns all day. Hashem expects every Jew, regardless of what he does, to become a tzaddik, to know Hashem.
Nevertheless, there is a hierarchy of values, and all Torah authorities have always agreed that the highest ideal is for a person to make every effort to learn fulltime. As the maariv prayer states, words of Torah "are our life and the length of our days, and we will study them day and night."
Thus, when a boy sets out upon his path in the world, he should be trained to learn fulltime, provided that he has the ability to do so. As our Sages said, "I set aside every profession in the world and I only teach my son Torah" (Kiddushin 82a).
In this generation, there is an additional benefit of learning Torah fulltime. In an era when going out into the street and being in the workplace is challenging to one's Yiddishkeit, it is wonderful if a person can stay in the beis medrash just to save himself.
The question is what criteria a man must fulfill in order to learn fulltime. Every situation is different and must be judged individually, taking into account all of a person's circumstances.
First, a man must clarify whether learning fulltime is something meant for everyone or whether it is restricted to rare, gifted individuals who have the capacity to learn intensely—and, if so, whether he possesses those qualifications.
Second, he must take into account how his decision will affect his wife and children. Will fulltime learning cause strife in the home?
Third, all Torah authorities agree that a man is responsible to support his family, to which end it permits him to interrupt his Torah learning. As the kesubah states, "I"—the husband—"will sustain and support my wife." Does it suffice that he live a life of deprivation and, God forbid, depend on charity? Or must he strive to earn a normal living?
A man's responsibility to support his family is stated in the kesubah. It is the way that God created us, and it is how the Jewish people have lived for thousands of years. In the order of creation, there is a giver and receiver. The male is the giver and the female is the receiver. There must be a very good reason to tamper with that.
First, it is simple common sense that a man can't neglect his family and allow them to suffer and be hungry.
Second, if a man does not earn a proper income, a tense atmosphere is created between him and his wife. As our Sages said, "A man should take care to [have sufficient] grain in his house, for there is fighting in the home only regarding matters of grain"—i.e., monetary issues (Bava Metzia 59a).
And third, if the children are hungry and feel that their needs are not being met, he cannot educate them properly, and his entire authority is undermined. Conversely, when children see that their father accepts responsibility for the family, they grow up healthy and normal Jews faithful to the Torah. And that affects the future generations.
Throughout all of history, Jews lived with the awareness that the father is in charge. It was always obvious that he is the one who has to provide for his wife and children.
In regard to fulltime learning, our Sages said that "many acted like Rabbi Yishmael"—who advised people to combine learning with work—"and succeeded. But those who conducted themselves like R. Shimon bar Yochai"—who praised fulltime learning—"did not succeed" (Berachos 35b). Fulltime learning was not a path for the general population.
Yet nowadays, there is a perception that the ideal and even the obligation of every man is to learn Torah fulltime. There are neighborhoods in Israel where if a man leaves kollel to go to work—even if he remains in the field of Torah by becoming a rebbe—he is no longer considered to be God-fearing, and his children must attend a different school.
Sometimes, because a man does not work, his seventy- or eighty-year-old father—possibly a Holocaust survivor—must continue working to support him. One does not need to cite the Chumash, Gemara and Rambam to demonstrate that this is the opposite of God's will.
In all generations, only an elite few—the rabbis and judges—learned fulltime. Sometimes they received a stipend. Everybody knew that they were great Torah sages and would support them with great joy.
In some cases, their wives ran a shop to earn money, often from the home. And even those who learned full-time—including great Torah scholars—worked for a few hours during the day, helping their wives with the merchandise or the accounting.
In all of Hungary, Germany and Poland, only such men learned all day.
This was the approach of the Chasam Sofer, who was king of all of Hungary and beyond, and that was the approach of Rabbi Yonasan Eibeshitz, who was the king of the areas of Bohemia and Czechoslovakia.
This was also true among the Sefardim. They kept an original form of Yiddishkeit that came from the time of the Beis Hamikdash and even earlier. Therefore it was obvious to them that although everyone must learn as much Torah as possible, learning all day and not working was only for rabbis and judges.
This was also the view of the Hasidic rebbes, who were among the greatest Torah leaders. In the mid-nineteenth century, the Tzanzer Rov (author of the Divrei Chaim) wrote that "the majority of the gaonim of our time are from the circles of the Hasidim. These include the gaon, R. Yitzchak Meir of Warsaw (the Chiddushei Harim) and the gaon, R. Menachem Mendel of Lubavitch (the Tzemach Tzedek). And R. Meir of Dzikov (the Imrei Noam) was very penetrating."
The Hasidim respected the idea of learning full-time, and conversely the Lithuanian gedolim agreed that a person is responsible to support his family. The path of Hasidism is thus similar to the paths of the Chasam Sofer and other gedolim.
Yet nowadays, there is a belief that all men should be learning fulltime. Moreover, in many cases, those who learn fulltime learn less than some working Jews did in previous generations.
My father told me that my grandfather was part of a chevra shas, and that as such he went through Gemara a number of times. The members of this group got up between three thirty and a quarter to four every morning. They learned for a few hours, went to the mikveh and davened. Then they went to work, after which they davened maariv and learned for another hour or two.
Today in some neighborhoods, the women run around at 7:30 in the morning getting the children ready for school, taking them to the bus stop or doing car pool, running off to work, while their husbands who are learning in kollel are still asleep. At 8:30, the husbands walk around in their pajamas, rubbing their eyes, knowing that all they have to do is go downstairs and in the shtiebelekh they'll find a minyan at nine fifteen.
There was never such a thing in the history of the Jewish people—or, for that matter, in the history of the world. My father told me that no one in Europe got up after six o'clock unless he was sick, and then people visited his home after shul to see if everything was ok.
The idea that fulltime learning is meant for the masses did not exist in earlier generations. Rather, it began with the view of the Vilna Gaon, who placed tremendous emphasis on learning Torah all day. And since in Lithuania most of the people followed the way of the Vilna Gaon, they emphasized fulltime learning. But even then, prior to the Holocaust, in all of Lithuania there were at most 3,000 students learning in the yeshivas.
The Vilna Gaon opposed Hasidism, as did his followers in Lithuania. However, his view regarding fulltime Torah learning was not a disagreement with Hasidism, but a view that was not shared by other gedolim, including those who were not Hasidim.
Related to that, the kollel system came into being: the concept that people should sit and learn the entire day, and that money should be raised to support them to do so. This was a Lithuanian innovation that had no precedent in history.
The broader and older historical model is that while a small elite of the rabbis and judges of Israel learn fulltime, the rest of the Jewish people work to support their families and learn when possible. And both pathways lead to the same level of "piety," as defined by the Ramchal, for "in all of your ways know Him, and He will straighten your paths."
Rabbi Moshe Weinberger is mara d'asra of Congregation Aish Kodesh in Woodmere, NY, and mashpia of Yeshiva Rabbeinu Yitzchak Elchanan.
Rabbi Mordechai Zilber, the Stutchiner Rebbe, is one of the most prolific and original thinkers in the Hasidic world today.
The transcriber and editor, Yaacov Dovid Shulman, may be reached at shulman-writer.com.