The Tikvah Yeshiva Fellowships – Exciting New Program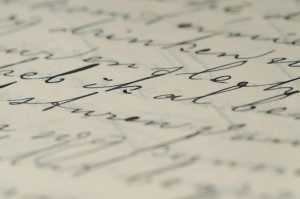 Friday saw the launch of a program that will be exciting to yeshiva men with unfulfilled intellectual leanings, to Klal Yisrael, and to this author, who will be given an opportunity to pay back a debt many decades old.
The Tikvah Fund (TF) announced that it is now accepting candidate applications for the Tikvah Yeshiva Fellowship Program, to be held August 10-17 at the Glen Cove Mansion on Long Island. The program is designed for talmidei yeshivos between the ages of 20-30 who are possessed of enough intellectual curiosity to want to spend a week with some stellar presenters from both the Torah and secular communities, exploring issues of the relationship of the Torah Jew to the betterment of general society.
The Tikvah Fund, in its own words, " [is]aimed at men and women who wish to influence the intellectual, religious, and political life of the Jewish people and the Jewish state." It leans heavily to classic conservative thinking on political and economic issues. To help create a new generation of Jewish leadership, it organizes seminars and fellowships that bring icons of American intellectual achievement to talented Jewish participants. The current list of presenters at one of its programs includes Ruth Wisse, Yuval Levin, Walter Russell Mead (a Jonathan Rosenblum favorite!), and Elliot Abrams. Wanting to be fully inclusive, TF has tried recruiting Orthodox participants, and understood that charedi participants might have their own needs. It reached out to Rabbi Mayer Schiller and myself to help craft the special program that will run this August. (Rabbi Schiller is a rebbi at Bais Shraga in Monsey and at MTA in Manhattan, the author of one of the first books on the teshuvah movement, a former resident of New Square (he upgraded to Monsey), and the celebrated and successful coach of the MTA hockey team.)
We hope to expose Tikvah Yeshiva Fellows to topics and the thought of Torah personalities that are often not part of the typical yeshiva curriculum. Faculty is in formation, but already includes a young chassidishe talmid chacham who wrote a powerful examination of attitudes towards non-Jews that appeared in the chassidishe journal Paamonim, and another who completed an entire sefer on the matter. The secular faculty will include people similar to Ryan Anderson and Phillip Munoz, who are already committed.
Completing the program will be a mark of distinction in seeking future employment, and will hone verbal and written communications skills. It will yield , BE"H, dividends to Klal Yisrael as a whole, by hopefully inspiring young people to become leaders of their communities, and better advocates for Torah principles within the larger society that surrounds us. A generation or so, young people got "hooked" on working for the tzibbur through their contact with those who devoted themselves to the klal, and through some experience volunteering for such work. As the yeshiva experience tightened the restrictions on all outside activity, we lost the greater part of our feeder system of leadership. Identifying young people with an extraordinary sense of curiosity and exciting it for a week just may be enough to jump-start future involvement with the work of imagining a Torah future proactively, rather than only responding to crises as they occur.
For me, this is a wonderful opportunity to try to pay back some of the investment of time and energy of a few of my great mentors. Besides all of my important rabbeim, two "chance" encounters with incredibly gifted people shaped the rest of my life. In one, I was picked up while hitchhiking in the Catskills by Rav Nachman Bulman zt"l; in the other, I was bowled over by a presentation by Rav Aryeh Kaplan zt"l at an NCSY event. In both cases, a single exposure to depth and articulation that I was not used to led to many years of tutelage and inspiration. Many of us stand in awe at the explosive growth of the Torah community in the last decades, but often find a monotony and sameness in many of its members. We realize that people haven't changed; only the circumstances of their education. The same seforim that turned us on can do the same for others. We just need to find ways to bring those seforim to young people who have not seen them. At least for me, the Tikvah Yeshiva Fellowships will serve as a serious attempt at determining whether this will work.
Applications and more information are available online. All expenses of the resident program are paid by the Tikvah Fund, and a modest stipend for participation is also provided. The deadline for applications is May 31.