The Success of Chareidi Kiruv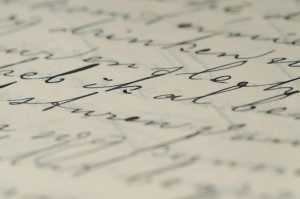 As much as I enjoy reading Jonathan Rosenblum's column in Mishpacha each week, I find it painful. Comparing my own poor attempt at communication with the richness of his thought and expression always leaves me feeling inadequate.
Last week was no different. How many people in our community would have thought of introducing a column with a reference to Alain Finkielkraut? Many in our community whose secular (non-)education came through our day schools criticize writers for Mishpacha for using "Artscroll English." Among them, many surely believe that Finkielkraut must be the inventor of a new condiment for hot dogs.
Jonathan, however, doesn't pander to the lowest educational common denominator. His writing always attempts to not only stimulate and educate, but also to elevate. There are almost always some subliminal messages thrown in, gently prodding a community to make small changes in its thinking.
To succeed in that, he has to limit what he can say. I am not subject to the same intensity of limitation, so I can take what he says to the next level. Which is what I feel compelled to do in regard to the column at hand.
Jonathan reacted to a woman announcing that she was shifting her previous support of Chareidi kiruv projects to a Dati-leumi (DL; national religious) one in Tel Aviv. After all, she reasoned, DL should be far more successful at kiruv than chareidim, given that the latter come laden with baggage. In the popular mind, chareidim in Israel are associated with both poverty and secular ignorance.
Jonathan's column shows why her conclusion, while reasonable, runs afoul of the facts on the ground. For decades, the vast majority of kiruv everywhere has been done by chareidim, despite the handicaps. Several factors help explain why Chareidi kiruv succeeds, says Jonathan:
1) Chareidi kiruv workers overcome the negative stereotypes by exposing potential students to role models who are neither poor nor ignorant. The message is that you can have it all. You can participate in the strength and vitality of the Chareidi community without giving up on academic and professional goals. Secular Jews can be welcomed in without their feeling that those who invite them in "are too alien to the world from which prospective baalei teshuvah are coming."
2) Chareidi mekarvim – at least the better ones – do not demand that their students become their clones. They are pleased when students come closer to halachic observance, regardless of the head-covering that they ultimately don.
3) Most importantly, what potential students look for is authenticity and passion, and these have been lacking in the DL community. Too often, secular Jews see DL Jews as very much like themselves, other than the wearing of a kipah serugah.
I have nothing to fault in Jonathan's analysis. That analysis, however, looked only at the past. Looking forward (and I can say this much more easily than he can), the outlook is not so rosy. Let us look at each of the three points he made.
1) While kiruv workers can point to role models who have got it all together, the baal teshuvah soon finds out that those models – especially in Israel, which is what Jonathan's column was primarily about – are not in such strong supply. More importantly, when they come cheek to jowl with the educational system to which they are expected to commit their children, they are in for a shock. They learn that their children will be given secular education so inadequate that they will have little choice but to become part of that system of poverty. Even in the US, the standards of secular education of almost all yeshiva high schools in the Chareidi orbit are abysmal, while attitudes towards genuine preparation for vocation are even worse. (Thank G-d for Touro.)
2) It is true that many mekarvim do not demand robotic imitation by their protégées. The same cannot always be said about the ordinary people with whom the baalei teshuvah wind up living. There, concepts like "it's not done," "it doesn't pas," and "it will be bad for shidduchim" terrorize people and snuff out much individuality and creativity.

Taken together, these last two points often create crisis in the children of baalei teshuvah, and sometimes in the BTs themselves decades later. I have heard from far too many BT's that had they known then what they know now; they never would have become frum! (In all fairness, the majority of those do not regret the decision, even as they struggle on. It might be more accurate to say that at least one kind of BT has no regrets: the kind that learned that Torah is true, and because of that, must be followed no matter the expense or hardship. Those who took on observance because the life-style was extremely appealing – but not because they acquired a sense of its compelling truth – are in real danger of recidivism. This observation should have profound impact on the way batei din treat geirus candidates, where the vast majority come from the latter category. But that will have to be a different essay.)

3) The DL community has become more complex. Comparisons are both fraught and painful to too many people. Suffice it to say that today in Israel you will find plenty of the passionate types with real commitment and background in learning. They resemble – other than the wearing of kipot serugot – the successful Agudah professional in the US. It might very well be that in the future the more learned and observant part of the DL community will succeed with secular Israelis while chareidim will fail.
It is probably best to conclude not with a quote from Finkielkraut, but from my kind of intellectual. Yogi Berra famously opined "it is hard to make predictions, especially about the future." The bottom line is that all of the above is speculative, while Jonathan's analysis is a real contribution.