Rabbi Bleich's New Book, and the Growth of Orthodox Non-Orthodoxy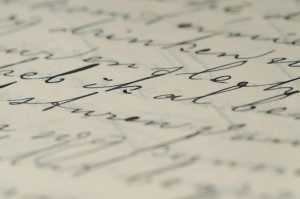 When I thanked Rabbi Dovid Bleich for the gift of his just-released new book, he remarked, "You've probably read everything in it already." While his intent was self-deprecating, it was really a testimony to the power of his thought, and the utility of The Philosophical Quest: Of Philosophy, Ethics, Law and Halakhah (Maggid Books, 2013). Indeed, I had read most of the chapters, reprints from assorted texts, periodical, and law journals. I had read them not because they were there and I am a Rabbi Bleich groupie, but because I was slated to speak formally or informally on various topics, and Rabbi Bleich was the go-to person who had weighed in convincingly on all of them.
An article on different approaches to identity in both philosophy and halacha became a mini-unit in my spring course at Loyola Law School. A paper I delivered at Pepperdine on the seven Noachide laws and Natural Law drew heavily from a Rabbi Bleich article. Both are included in this new volume.
Many people believe that the issue of an independent moral sensibility outside of the dictates of halacha is one on the issues that divides the yeshivah world from the Modern Orthodox one. While I don't believe that this is true, the topic is incessantly debated, with the jumping-off point often being Rav Aharon Lichtenstein's position paper dating back to 1975. The Philosophical Quest includes a later article by Rabbi Bleich, which includes different material and a somewhat different approach, despite significant overlap.
In very different circles than those mentioned in the preceding paragraph, Spinoza's place as a Jewish thinker is a hot-button issue. Ben-Gurion, among others, campaigned to have his cherem reversed, while traditionalists (including those of other religions!) still place much of the blame for the erosion of the place of religion in modern times squarely on the shoulders of the Amsterdam lens grinder. R Bleich's new volume reprints his consideration of the Jewishness of Spinoza's thought
If you are a complete novice like myself in medieval philosophy, you may be comfortable with the Moreh and the Kuzari, but mostly in the dark about the stellar names in the centuries after. Two articles republished in the volume will offer a good introduction to the thought of R Shimon ben Tzemach Duran, R Yosef Albo, and R Chasdai Crescas.
R Bleich's With Perfect Faith, his textbook on the Rambam's thirteen principles of faith, compiled cognate readings from other rishonim. I was not the first or the last to observe that the most valuable part of the large book was R Bleich's introductions, especially his major introduction to the notion of dogma in traditional Judaism. It, too, is republished here.
With his penchant for writing cogent introductions, it should not be surprising that R Bleich's newly-penned introduction to this volume is a powerful statement about the place of belief in Torah Judaism, and the reasons why particular beliefs – as well as the role of belief in general – are now on the ropes in parts of the larger community. I could not resist presenting a few paragraphs:
The "Ketzos Yid" of Jewish folklore, an individual depicted as sitting at a table on Shabbat hunched over a rabbinic tome with a cigarette between his fingers, if he ever existed, was a rare bird indeed. But even he recognized that the Thirteen Principles constitute the bedrock of Judaism. For the immigrant generation, even in non-observant sectors of the community, the synagogue one did not attend was the Orthodox synagogue and the only Judaism to be embraced or rejected was the Judaism of unequivocal belief.

With the passage of time, a different form of Judaism began to gain ascendancy – a Judaism based upon practice rather than belief. Orthopraxy became a socio-religious phenomenon. Identification of motivating forces are the domain of the historian; to students of philosophy or of Halakhah they are of scant interest. But it is certainly likely that such an ideological metamorphosis must be attributed either to a desire for intellectual justification of certain antinomian tendencies or as an adaptation and internalization of liberal theological beliefs prevalent in the dominant society. The latter phenomenon represents a limited form of intellectual assimilation. From the vantage point of Jewish tradition, the result, to a greater or lesser degree, is a form of cultural Judaism rather than espousal of a faith commitment. And yes, particularly when observance is intense and consistent, it is quite possible that the undiscerning may be incapable of identifying a peer as a cultural Jew rather than as an ideologically committed Jew.

Cognoscenti, few as they may be, are all too aware that while a generation ago the phenomenon of the non-observant Orthodox was the focus of consternation, in our time, it is the observant non-Orthodox that should be our concern. It may well be the case that, presently, the base level of educational attainment among Orthodox laity in the diaspora is greater than at any identifiable period of Jewish history. In that sense our educational endeavors have been crowned with unanticipated success. Not so with regard to transmission of Jewish belief. Western society is strongly materialistic and lacking in rigorously defined and firmly held dogmatic beliefs. For reasons best left to analysis on the part of others, but undoubtedly due, at least in part, to interruption of a cultural continuum resulting from a wrenching adjustment to Western society and a Western way of life, currently, the dominant influences brought to bear upon a developing adolescent are not the traditions transmitted through the medium of the home but the intellectual trends and mores of society at large. Our educational institutions, by and large, have not risen to the challenge. Matters of belief and ideology are simply not stressed in our schools. Not surprisingly, products of such an educational system who have grown to intellectual maturity while continuing to identify themselves as Orthodox seek to justify that appellation by challenging norms of Jewish faith accepted throughout the ages as fundamental to Judaism.
R Bleich, in his humility, omits one reason for the phenomenon he considers: those he describes never spent serious time in the company of, or with the writings of, a talmid chacham as deep and knowledgeable as he. He may be the Torah world's last Renaissance man, completely at home in a large number of intellectual disciplines, yet prodigious in his ouput of material based on asukei shema'tsa aliba de-hilchesa. He is at once Rosh Kollel, tenured law professor, recognized authority on medical ethics, and possessor of the most breathtaking familiarity with Shut literature of any person I have encountered. Surely those who are taken in by the innovations in certain circles – so often based on the authority of figures who specialize in academic considerations of text, rather than traditional depth learning – would hesitate to accept those innovations if they could appreciate the Torah profundity of a Rabbi Bleich.
The volume is not an easy read, and don't expect to wait for the movie version. But almost anything of value in the Torah world comes only through exertion.