American Paranoia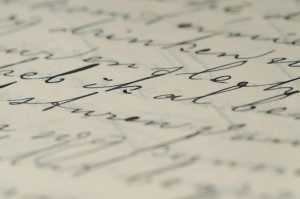 A strong paranoid streak has been embedded in the American psyche from nearly the first arrival of Europeans on these shores.  We need only think of the Salem Witch Trials and much else that followed in the past three-hundred years.  The staying power of American paranoia was documented by Richard Hofstadter, one of the country's leading historians, and by other writers.  In fact, this phenomenon does not require scholarly detection, as there is evidence of its existence in our daily lives.
We encounter American paranoia at the airport, including the lunatic requirement that we take off our shoes and the equally inane requirement that we discard bottles of liquid before we board.  On top of all of this, there are the machines that photograph our bodies and the excessive pat-downs that have become so routine that one wonders whether Transportation Security Administration employees are trained in sexual perversion.
Ever since 9/11, things have gotten much worse and in the same way that the paranoid streak is embedded in our collective psyche, gratuitous invasions of our privacy are also being tolerated.  We seem to be sold on the notion that without invasive measures, the security of this country will be compromised.
Israel, which obviously is in a far more endangered place than the United States, does not come close to engaging in the extreme measures that are now part and parcel of the American landscape.  Of course Israel is on the lookout for possible terrorists and a tiny number of people are subject to special screening.  But routinely, tens of thousands of passengers can board planes without taking off their shoes or without being patted down or without being body scanned.
We do not know the full facts regarding the charges brought against an Indian diplomat who was strip-searched.  That is, we do not know whether she mistreated her employee.  We do know that she was mistreated and we do know that what she was subjected to is routine police procedure, just one more aspect of the paranoid society that has now become an ordinary part of our lives.