Have We Lost Our Senses?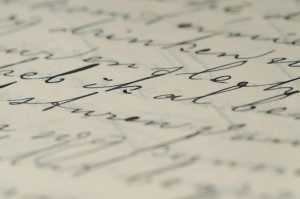 The following is the concluding paragraph of an article in the current issue of Mishpacha:
"The failure of American Jewry during the Holocaust pales beside that of American Jewry today. By virtue of its unshakable adulation of Obama, American Jewry has watched calmly as he placed 6 million Jews in Israel under threat of extinction from an Iranian nuclear bomb."
What precedes these lines is of a similar nature, including the comparison of the interim understanding regarding Iran to the 1938 Munich Agreement entered into by Hitler and Chamberlain. We are told, however, that "the comparison of Obama to Neville Chamberlain is unfair to the latter." How charming.
If the article was written by an obscure figure in Jewish life, concern about its extremism would be ameliorated by the acknowledgement that the writer was speaking his own mind and few would pay heed. The author of the Mishpacha piece is Jonathan Rosenblum, deservedly a respected writer, and the sentiments that he expresses are shared by a great many in the Orthodox community. This adds both to the impact of the article and to the obligation to call the writer to task for his indulgence in paranoia and worse.
Comparisons with Hitler and the Holocaust are always odious and are to be avoided. What Rosenblum has written is odious and disgusting journalism. When such comparisons are made, it is necessary to protest.
What I write here has nothing to do with criticism of President Obama or his policy toward Iran. Reasonable people can certainly take issue with the President. There are boundaries, however and we religious Jews should not transgress by indulging in paranoid thinking.
I might note that four days ago many dozens of Orthodox Jewish leaders were in Washington at the White House for President Obama's Chanukah celebration. They weren't coerced to come. They eagerly came and many sought invitations. How strange that they would want to go to an event sponsored by a man who has consciously "placed six million Jews in Israel under threat of extinction."