Adina Bar Shalom and the Poverty Video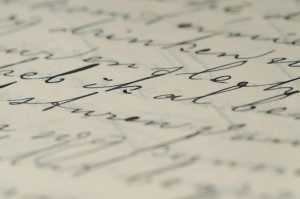 Given her decades-long reputation for bold innovation without looking over her shoulder for approval, I expected her to be tall, large and speak with a commanding voice. I was completely unprepared for what Rabbanit Adina Bar Shalom turned out to be in person when I met her earlier today at the Israeli Consulate in Los Angeles.
A breath of fresh air, she was indeed. Anyone who did what an entire culture couldn't do for decades – create a functioning college for haredim – has to be a breath of fresh air. This powerhouse, however, is a diminutive, soft-spoken, understated woman who speaks uncompromised loyalty to the values of a Torah community (and the legacy of her father, Rav Ovadiah Yosef, zt"l) with a smile and a soothing voice.
Twenty-five years ago, a philanthropist handed Rav Ovadiah a blank check to create a modality for haredi women to receive the secular education they needed to earn enough to take their families out of poverty. Her father said, "Not yet," which she says means that there were not yet enough people to teach the classes in a manner that would not conflict with the Torah concepts with which the young women had been nurtured. Bar-Shalom kept asking about the idea, and thirteen years ago got the green light from her father to create such an institution. At the time, she could identify only about 60 haredim in the entire country who held degrees.
Today, there are about one thousand students in the Haredi College in Yerushalayim. About two-thirds of them are women, many married with children. (Day care is available on campus.) The men have their own, separate program. Both have access to a variety of specialties, all of them geared to finding jobs in areas that are more lucrative than what is available within haredi society. Programs in more purely academic areas are not unthinkable, said Bar Shalom, as long as they will win the approval of the rabbonim who guide the college. But these are things of the future. At the moment, the thrust of the college is empowering people to become fully employable, and help bring haredim into the general work force, and hopefully easing the friction between the haredi and secular worlds.
Eight thousand have graduated. The college is constantly expanding. Affiliation currently is with Bar-Ilan and Ben-Gurion universities. More affiliations are in the works. A program is scheduled to come to Bnei Brak, and then to other locations. Programs run by Haredi College have shepherded students through law school and medical school – both men and women.
Donors (all non-frum) are easier to come by for men's programs, so they are subsidized. The women pay their way, although there are some scholarships. The women students finance their education by working at whatever jobs they can find – even those who are also taking care of families. They are motivated by the chance to break out of the poverty around them. Even Toldos Ahron women take part – although they refuse to benefit from any support from the State. (Toldos Ahron comes up with the equivalent amount of money for them, so they need not compromise their rejection of the government.)
Bar Shalom peppers her remarks with frequent references to emunah, tzniyus, and the passion the haredi world has for its life-style. She is an insider to this, not an outsider. Still, in a departure from the style of so many others, she speaks about the current tensions in Israel and the catch-phrase shivyon banetel (equality of burden) without a trace of hostility in her voice. She cites the arguments of those clamoring to impose change upon the haredi community in a way that shows that she understands her opponents, without resorting to defensiveness, counterattack and blame-fixing. She understands that there is a problem, but she wants the solution to come from within, not imposed from without.
Her independence can take her to places far from the typical haredi set of interests. She has met with Abbas. Years ago, she penned an open letter to Palestinian women, speaking of the ability of women to use what they have in common to bring about peace more easily than men. She stressed the Torah values of the sanctity of life, and the image of G-d. She appealed to the common experience of motherhood, and telescoped her message into a single plea, or bit of advice: "Watch your children."
Committed as she is to providing real options for haredim to enter the workforce, I was curious to hear about her reaction to the video shown motza'ei Shabbos at the Agudah Convention. Produced by Hamodia, the video showed the effects of poverty in the haredi community upon its children. It is emotionally charged, and appeals for funding to help alleviate the crushing poverty that is taking a toll on the health of young, innocent victims.
The video sparked controversy and backlash in some circles. Some argued that applying band-aids to the situation is ultimately cruel, because it allows the system to limp along, without confronting the real cause of the poverty. People ought not to give in to maudlin sentiment, but to apply pressure severe enough that the community will make the necessary changes.
I know many people who share that point of view, and can understand it. But I cannot agree, for several reasons. The children are indeed innocent victims. Our reaction in the past as frum Jews has always been to alleviate pain, regardless of blame. (Ironically, Americans seem to be more accepting of this position than our own community. They have realized for decades that, as Daniel Patrick Moynihan called it "cycles of dependency" kept people trapped in a welfare system of living on the public dole. Yet, they have shown again and again at the ballot box that they are generally unwilling to cut back on food and services for children.) Additionally, it is simply not true that continued support for haredi families sentences yet another generation to poverty. There have been changes taking shape in the community for years. Some of them have been set back by resistance to the perceived pressure from outside to change the haredi way of life. But those changes have developed programs and institutions that do offer real possibilities of education for the children who are suffering today. It is simply not the case that it will be too late for them.
I asked Adina Bar Shalom what she thought about those calling for tough love. If Americans cover the shortfall caused by the recent draconian cuts in support for families, won't this impede or slow the very process of change she has worked so hard for? Will it disincentivize people from utilizing the very exit strategy from poverty that she is promoting? She shook her head. "It won't. There is no greater happiness than being able to support one's family. There is a process to make this happen. But we must support families during this process."