A Sidebar on Limmud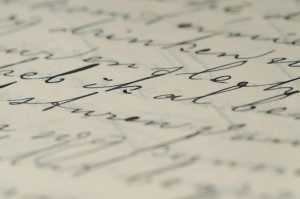 Knowing too many of the main players in the UK Limmud controversy (and being particularly close with Rabbis Rosenblum and Cardoza) I am going to sit this one out. I agreed with arguments in both of their presentations, as well as disagreed with some. The same holds true of Rabbi Kimche's. 'Nuff said.
There may be room for an important sidebar conversation, however. Many of us respect the position enunciated decades ago by American gedolei roshei yeshivah that we should not participate in forums with non-Orthodox Jewish clergy. Bnei Torah from YU have every reason not to be bound by that thinking, since Rav Soloveitchik refused to sign (as well as a few others), at least not without one change in the language that was not inserted in time. We should be able, without any trace of insubordination, to at least inquire about the parameters of the ban. To whom does it apply? Are there exceptions to the rule? Will there ever come a time at which the ban should be reexamined, and possibly even relaxed? I believe I know the answer to the first two questions. The third, I believe, is worthwhile at least putting on the table.
As a bochur and kollel yungerman, I heard – many times – that the ban did not apply to everyone equally. It weighed more heavily on rabbonim than on laypeople, simply because it was often true that lay participation in some joint effort would not confer any apparent legitimacy to distorters of Torah. Additionally, even though rabbonim were constrained from joining with non-Orthodox clergy in regard to religious matters, cooperation in secular (especially political) matters was allowable. People would understand that on a very important level we remain committed to a deep sense of peoplehood, and share an interest in attending to all kinds of matters that affect the Jewish community. Working together would be digested by onlookers as taking place outside of a purely religious context, and again would not mean signaling an acceptance of viewpoints that we had no right to signal. So, no, the ban was not intended to apply to everyone.
Could there be exceptions to the practice of refusing joint panels and programs? In a private communication a few days ago, Rabbi Rosenblum reminded me of a piece of history few knew about at the time. He decided not to mention it in his piece, but it is too delectable not to share.
At the height of one of the periodic outbreaks of mi yehudi fever, in which the non-Orthodox denominations pushed backed against vestiges of State recognition of a halachic definition of Jewishness, the Jewish law students at Harvard Law School decided to devote a large, annual event to this topic. They invited all the denominations, some of the major rabbinical schools, and some major secular organizations like the New Israel Fund to send representatives to go at each other in an all-day slugfest.
They all came. JTS, HUC, the Reform movement, the Conservative. So did the Orthodox, sitting at the same table, identified by organizational affiliation on large placards: Agudah, the OU, National Council of Young Israel. (I was involved with a number of those organizations; somehow, I wound up representing the OU that day.) All the spokespeople coordinated with each other in advance regarding talking points and strategy. And yes, you read correctly. Agudah was among them, despite the issur.
Why did Agudah agree to attend? I did not hear this straight from the top, but we were later told that those who made the decision felt that the way the program was constructed made it abundantly clear that the Orthodox representatives were there to discredit ersatz forms of Torah teaching, rather than extend any recognition. We were there to argue that Orthodox halacha was the only guarantee of a Jewish future, and that it was crucial for the survival of the Jewish people to adopt its definition of Jewishness. (Who won? No one, of course. But it as a fun day, and our presence gave chizuk to our cheering section in the audience.)
Exceptions, apparently, are not unthinkable.
The hardest question: will it ever be time to rethink the importance of the issur? Confession: I've thought it was time most of my adult life. And I was wrong. I saw that the heterodox movements were still desperately and irrationally looking for signs of acceptance by the Orthodox, recognition that our belief systems were separated by degree, rather than essence. I believed (and still believe) that we paid a terrible price for proclaiming this difference, because it closed the doors on countless opportunities to speak directly to the hearts and minds of religiously estranged Jews. Yet, our proud, determined refusal to dilute our message brought other dividends. Even if I would have leaned towards a different decision, I could not argue with absolute conviction that a different conclusion was without merit. Perhaps it was important that we had to withhold any conferring of legitimacy to the other movements, even at high cost.
I will wonder out loud as to whether this is still true.
A large consideration in the past (and a huge consideration at the time the issur was proclaimed) was the message we would be sending to Jews sitting on the fence. The Conservative movement expanded through dropouts from the old Orthodoxy-by-tradition (in contradistinction to Orthodoxy by educated choice) of the middle part of the 20th century, not through Reform Jews becoming frummer. Hinting that Conservatism wasn't so bad, and that its rabbis could trade Torah thoughts with ours, could mean more dropouts from halachic observance.
I know little about the situation in the UK. Here in the US, however, there are no more Jews sitting on the fence, no more future sacrifices on the altars of Reform and Conservative. Whoever has been lost was lost many years ago. And those movements are dying. In the aftermath of the Pew Report, we have almost official concession that the Conservative movement has less than a decade left; in the Reform movement, only 25% believe that religious belief is important.
Under these conditions, should we not at least think about relaxing the ban for occasions at which we might ignite a spark in the hearts of Jews we do not ordinarily reach? Can we not afford to let up a bit? To be sure, any participants would have to be abundantly clear how and why they differ in their beliefs. They would need to make that difference as apparent as we did at Harvard Law School. Failing to do that amounts to ziyuf ha-Torah, falsifying the Torah's message, which is forbidden even if no one is swayed in the direction of the falsifiers.
That can be done. I do it regularly, in slightly different circumstances. Professionally, I am called upon frequently to speak for Christian audiences. I try hard to be warm, inviting, and create a Kiddush Hashem. My hosts often want to hear about commonality – and I can oblige, in all sincerity. But I make it a point to emphasize that we are separated by what I term "irreconcilable differences" on theological matters. They get the point. Despite accepting and extending hands of friendship, we cannot minimize or gloss over the differences.
It should not be difficult to emphasize the chasm in basic belief that separates us from our own brothers and sisters.
I raise the points only to start the conversation. I have no intention of breaking ranks with accepted practice in the non-YU world, neither past nor present. In time, however, perception in the Orthodox "street" help the einei ha-eidah formulate their responses. If there is any truth to my conjecture, eventually it can become policy.