Living With Questions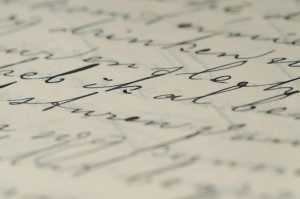 Voltaire said, "Judge a man by his questions rather than by his answers." Jews could easily offer a third option: judge the faith of a people by their ability to live with unanswered questions.
The Zev Farber debacle moved many people to comment: "So Rabbi Farber, YCT's Yadin Yadin musmach, went far beyond asking questions. He came to conclusions, including some that put him well outside the boundaries of Orthodoxy. We ought to firmly reject his conclusions, and hold accountable those who still refuse to do so. But how do we respond to those questions? Where are the answers that genuine Torah Jews can live with?"
Those are good questions. Before we answer them, we might consider that we have been there before. We've been there so often, that living behind an intellectual eight ball might be described as the modal place of residence for Jews over our long history.
We didn't just clash with our neighbors. They just knew we were wrong, and offered plenty of proof that we were intellectual pygmies and primitives. (No matter that today we consider their proofs silly. That is not the way those arguments were perceived at the time. If a Jew at umpteen times in our history was "open" to listen to the prevailing intellectual and cultural notions of the day, he had plenty to keep him up at night.)
The Greeks (followed by the Romans) mocked us for being atheists. Clearly we were. They found no representations of any gods in our houses of worship.
When some of the more sophisticated classic thinkers enjoyed a second season in medieval times, we were seen as contemptible nit-wits for cheapening the notion of Divinity. How, in heaven's name, could a self-respecting First Cause have any concern for events in the sub-lunar world? He wouldn't know, and he wouldn't care. And he/it certainly didn't/couldn't "create" a world. The world always was, and always will be, an emanation of G-d – a being who is, but not one who does.
For centuries, it was quite apparent to anyone reasonable that G-d had rejected the people who had disappointed Him so often, and replaced them with His current favorite, the Christians. If contrasting the majesty of the sky-scraping spires of medieval cathedrals with the hovel of the local synagogue wasn't enough to convince you, the poverty you found when entering a Jewish home would have done so. Shunned by the rest of humanity, living without rights and without security, the wandering Jew proved that Judaism was without merit.
In decades of fiery debates, Christian polemicists (having learned how better to swing a bat after their early shut-out at the hands of the Ramban at Barcelona) used sources in the gemara and midrash to "prove" that their redeemer had indeed arrived. If the Talmud itself claimed that the Messiah was born at the time of the Temple's destruction, why were the pig-headed Jews still resistant to heeding his call a millennium and a half after his appearance? (Apologies to readers. I never did understand how they dealt with the seventy year discrepancy in birth year for their candidate.)
It was all in a day's work for a Jew to live with questions, and with hostility from the surrounding cultural milieus.
You will object: Surely there were good responses available. Our best and brightest threw themselves at the challenges, and offered position papers that continue to enlighten us today.
True. But ask yourself: were these responses immediately available when the questions were posed? Did not years, sometimes decades go by, before the really good solutions were worked out? How many people were perplexed before the Rambam's Guide unperplexed them? How many people had to content themselves with half-answers (or shrugged shoulders) before the Kuzari turned the tables and demonstrated the confidence Jews could have in the G-d of History that Christians and Muslims could never have?
When contemporary Jews encounter passages in the gemara that first strike them as fantastical or bizarre, many reflexively turn to the Maharal and his allegorical approach. What did Jews do before the Maharal wrote? To be sure, many others, including Rambam and Rashba, offered allegorical approaches to a passage here and there. But it took hundreds of years for a Maharal to emerge who set his mind to demonstrating that the technique could be used more often than not, and applied systematically. What did people do in the interim?
If we project backwards from people's reactions today, we would look for mass defections. People argue that we are all entitled to clarity. Questions require answers, because otherwise they lead to skepticism, doubt and erosion of faith. If the answers are not forthcoming, people will pack up their theological toys and go home.
But did this happen? To be sure, there were casualties lost to those questions in earlier times. Some of the important works we study and cherish today were meant to curtail the extent of those casualties. Yet we, for the most part, are descendants of the majority who were not fazed by them, who realized that Jews can live with questions, when they have enough overarching commitment, love and loyalty for Hashem and His Torah.
When you think about it, how could it be otherwise? Do we believe that the encounter with HKBH leads to answers and perfect clarity? Imagine that all the current challenges to belief evaporated overnight. Imagine that all archeologists, evolutionary biologists, biblical scholars and anthropologists would converge on Bnei Brak and declare in unison that they have seen the light. Would we then have clarity? Would intellectual challenges cease? Would we not have to deal with questions, issues and challenges far more weighty than the debatable, changeable, and sometimes tendentious arguments of today's critics?
Would we have any grasp of the essence of Elokus – or shamefacedly have to admit that we do not, and cannot, grasp anything of His essence? We know that He cares about the affairs of this incredibly insignificant being we call Man. But do we have any real handle on why He should care? Some people mock anyone who believes in something that he cannot feel, touch and understand. Does there mockery get in the way of our relating to the Ribbono Shel Olam?
If you are fortunate enough to shrug off the last few questions, what about the oldest challenge to organized religion – the existence of evil? Can any ma'amin really convince himself that he understands the pain, the suffering, the disasters and calamities that we cannot hide from? After offering several arguments to somewhat blunt the force of the existence of evil in a world operated by a good, loving G-d, Rabbenu Bachya ibn Paquda in Chovos Halevavos concedes that his arguments do not really satisfy. It must be, he says, that we are incapable of understanding, because if we were, Hashem surely would have provided us with the answers.
Again – we are incapable of understanding. That translates into: We will have questions, and insufficient answers. And HKBH who created us and the Torah, understands that we are capable of living full lives of joyous commitment to Him, all the while laboring with unanswered questions! He Himself designed us that way!
Why do we believe that religion answers all questions? Must not the encounter of Man, the finite, with the infinite produce a kind of tension that has no resolution?
After touching on some of what we know about G-d – that He cannot be described, since He has no form, no limits or boundaries; that His Oneness is unique, and has no parallel; that He is the cause of all phenomena – the Meshech Chochmah bemoans our inability to grasp what He is. "Rabbenu Bachya went so far as to say that only the philosopher or prophet can properly serve Him. Yet, all of Klal Yisrael believe in His existence and Oneness, which are cerebral concepts, mocking all the sense impressions [that would naturally lead people to a conception of G-d that is tangible, simpler to grasp, and downright false.]
Rav Yosef Dov Halevi Soloveitchk put it pithily and succinctly: "The error of modern representatives of religion is that they promise their congregants the solution to all the problems of life —an expectation which religion does not fulfill. Religion, on the contrary, deepens the problems but never intends to solve them."
How did he deal with the gnawing desire to find "proof" and clarity? In two places in his writing he approvingly cites a non-Jewish response: "Does the loving bride in the embrace of her beloved ask for proof that he is alive and real? Must the prayerful soul clinging in passionate love and ecstasy to her Beloved demonstrate that He exists? So asked Soren Kierkegaard sarcastically when told that Anselm of Canterbury, the father of the very abstract and complex ontological proof, spent many days in prayer and supplication that he be presented with rational evidence of the existence of G-d."
The ultimate "answer," it would seem, is predicated upon the quality, immediacy and intimacy of a person's relationship with Hashem. The ancient words of the prophet (who, according to the gemara, was most successful at reducing Torah life to a single principle) ring just as true today: tzadik b'emunoso yichyeh / "the tzadik shall live through his faith." (Chabakuk 2:4)
I am not arguing for intellectual quietism – only for time and perspective. We are dutibound to search for ways to deflect the challenges thrown at us. We always have. But we should be patient. We should realize that the challenges of the moment do not come from the hard sciences, but from disciplines whose criteria for establishing truth are not and cannot be what they are in empirical, non-historical science. We should not rush to embrace (or even be confounded by) every academic zeitgeist. (We should remember the wisdom of the German proverb: Whoever is married to the spirit of the times is bound to be a widow.) We should look – but we should be patient, and not succumb to anxiety in the interim.
Factors beyond the control of any of us created the reality that the last Rav Dovid Tzvi Hoffman that we had – was Rav Dovid Tzvi Hoffman! (In the 19th century, he tackled the challenges of the time as a massive talmid chacham.) This does not mean that we have nowhere to turn. There are people, yir'ei Shomayim, who quietly are making contributions. We need to identify them and encourage them.
But we need to employ the formula of the past, applying it as best as possible to the changed conditions of the present. That means that we should entrust such work only to those who have immersed themselves in serious Torah study. People who are not afraid to say ad kan/ I can go till this point, but no further. Beyond this point is treif. My starting point is not "let's see where this leads us," but "how can I better demonstrate the beauty and cogency of the Torah I know to be true?" People who operate with responsibility, answering the perplexed few without perplexing the clueless many. People who respect the halachic sanctions against studying kefirah, except for those entrusted by their rabbeim to do battle with it. People who do not smirk when you speak of the gemara's warnings of the potency of minus, but recognize that simple faith is more worthwhile preserving than skepticism.
We know where to find those few good men. And by now, we know where we should not even bother to look.