Mesorah On The Fly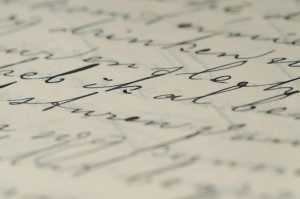 One of Rabbi Dr. Yoel Finkelman's academic areas of interest is charedi culture. His comments are always incisive and challenging. He is as passionate about his DL part of the Torah world as I am about mine. Since we have a relationship that has withstood public debate and other exchanges, including on Cross-Currents, I decided to jump in on his comment to Rabbi Gordimer's post, and respond myself. (Besides, Rabbi Gordimer is on vacation. Somewhat.) After writing it, it seemed that the exchange was valuable enough to promote to a full posting.
Despite my brief response to him, R. Finkelman is still correct. The topic requires further thought and development, and I hope to contribute more at a later date, BEH. I suspect that his insistence on this comes from a place similar to mine: the observation that how Mesorah is understood and applied has become a mega-issue that now thoroughly divides the Orthodox world into two camps.
I still do not see in Rabbi Gordimer's analysis an adequate definition of "Mesorah" or an explanation of how I know violations of mesorah in advance. (The question of why sermons in the vernacular are OK despite "Mesorah" based arguments against them in the 19th cent remains an important question for advocates of "Mesorah.")
The closest to a definition is"Mesorah, insomuch that it reflects halachic and hashkafic axioms."
Mah Nafshakh? If the arguments against a particular practice are essentially Halakhic, then make the Halakhic argument. (No, the argument from Serara is not a slam dunk here….) What does the term "Mesorah" add? If the argument is hashkafic, than a) find the texts and makes the argument and again what does "Mesorah" add? b) since when does dispute about hashkafah require the level of vitriol that has been leveled against those who want to see Women in clergy positions in Orthodoxy?
More, what does "axiom" mean here? If it's an axiom stated in the mekorot, just quote the text. If it is axiomatic because it is unstated, well we all know that arguments from silence are pretty weak.

In the absence of an more substantive definition of "Mesorah," the best I can come up with is that some thing is against the Masora if my religious intuitions tell me that it is really bad even though the straight halakhic arguments against it are weaker than my intuition about how bad it is. But that doesn't sounds like a very good argument.
Reb Yoel,
While the lack of a satisfactory definition of Mesorah may haunt you (and it should haunt all those who are mevakshei emes), it is side-show in our discussion, but not the main event. With a nod to Justice Potter Stewart, we make use of many concepts without a firm grasp of their definition or nature. I assume you use electronics and prescription drugs. Please let me know when you can provide a satisfactory definition of an electron – making sure you specify whether it is a particle or a wave. Many prescription drugs are found to be effective and approved for use well before the reason for their efficacy is uncovered.
The issue here is not defining the limits of Mesorah, but whether it exists at all. The Far Left effectively deep-sixes it; traditional Orthodoxy values it, even when imperfectly understood.
This deserves fuller attention, as you correctly point out. But allow me a few observations from the traditionalist camp. I will tell you what Mesorah is not, and then (imperfectly – until I get a chance to write something lengthier) what it may approximate.
It is not something limited to a text. The challenge "Show it to me!" is understandable, but it is not on the lips of those who value it. They understand that, as Rav Gordimer stated, it is always rooted in halachic or hashkafic texts, but there is not a text for every large or small issue in a system as complex as Toras Hashem.
It is not something to be decided by personal intuition. In many cases it will have to be addressed by intuition, but not yours or mine. At least not mine. It is decided not by people who are competent, but people who are superstars. Not semi-pros, but clean-up hitters in the Majors. There are no such people on the Far Left, period. Sorry. I'm not going to get into ad hominem arguments, but most readers will know exactly what I mean. Some people will call those superstars "gedolim," others will call them "baalei Mesorah," yet others will call them "the greatest of our Torah teachers." They still stand head and shoulders over everyone else in their respective camps.
Now for an approximation. AJ Ayer argues that a person preserves his identity because he has succeeded in time and place to the same individual who occupied the same or contiguous space a nanosecond earlier. IOW, we change between childhood and old age. What makes us the same individual is the smooth connection of being, every second along the way. There is connection, not rupture, between the immediate past and the present.
Mesorah works similarly. Of course we change, because Torah is the way HKBH wants us to engage a world that constantly changes. Mesorah maintains Torah identity. It makes sure that the rules, assumptions, weltanschauung of a moment ago are close enough to what they will be in the next moment (even when things are changing) that there is no disruption or discontinuity.