Trash Talk in Shul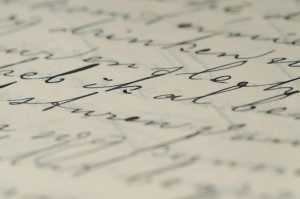 After davening the other day and not in the main shul, a couple of fellows — one of them a medical doctor — asked whether I shared their assessment that President Obama is 1) a die-hard fundamentalist Muslim, 2) an anti-Semite and 3) obviously a hater of Israel whose policies are aimed at destroying the Jewish State. They were shocked that I did not share their view. I was not shocked to hear what they had to say because, sadly, such sentiments are increasingly heard within the Orthodox community. We are in the grip of heavy doses of paranoia and heavy doses of hatred. What makes the reality worse is that both the paranoia and the hatred are dynamic. What is being expressed today is more extreme than what had been expressed previously and what is being expressed today is likely to be mild by comparison with what will be said tomorrow.
What I am referring to is not the taking of conservative positions on a host of public issues. It is understandable and, from my perspective, correct that on a range of social issues, religious Jews do not accept liberal positions. It is also understandable, even though I may disagree, that with respect to fiscal matters, most in our community identify with conservatives who call for drastic budget cuts and who object to increased taxes on the more affluent. Of course, there is a touch of hypocrisy here because many in the Orthodox community — especially the fervently Orthodox — are near the head of the line when it comes to asking for and getting benefits from a range of governmental programs that have big bucks attached to them. On the other hand, this may be excusable because the notion of self-interest is elastic enough to allow for a measure of hypocrisy.
What isn't excusable is the embrace of the right wing. If our history were not so drenched with the blood — and still too recent — of martyred Jews there would be something comical about our growing attachment to the right wing. For decades I have quoted the aphorism of Rav Samson Raphael Hirsch, "Juden haben nich kein recht," meaning Jews do not have any rights and also that Jews do not have a right-wing. It is appalling how many in our community are today comfortably within the attitudinal bosom of the right wing, including the distortion of the Second Amendment to allow Americans to carry whatever lethal weapons that they want to possess.
The loathing of President Obama — again, this is an entirely different matter than not supporting him — is also extraordinary when we consider Iran, which by all accounts poses the greatest danger today to Israel. Whatever we may think about the second President Bush, a man who certainly was favorably inclined to Israel, apart from a host of sanctions directed against Israel by the White House and Pentagon during his tenure, the reality is that he did next to nothing to counteract the growing Iranian threat. President Obama has marshaled much world support, using a good deal of his political capital, to get countries across the globe to go along with tough sanctions and to take other measures to punish Iran. Yet, the drumbeat of antagonism toward him in our community continues and, indeed, grows.
Neither logic nor facts are impediments to the ravages caused by paranoia. There is reason to be worried.