Thanking the President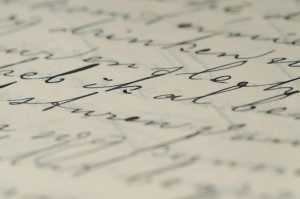 Major Orthodox organizations were quick to thank the President for his unequivocal articulation of Israel's right to defend herself. In the best tradition of hakoras hatov, these messages went out:
Agudath Israel
We at Agudath Israel of America, and our constituency of Orthodox Jews across the United States, salute your clear and unwavering support of Israel's security, both in the past and the present.

Your recent public words confirming our nation's endorsement of Israel's right to defend herself, and placing responsibility for the current conflict squarely where it belongs, in the lap of Hamas and other terror groups in Gaza, was deeply appreciated.

As were your actions in 2010 committing considerable special aid to Israel for the expansion of the Iron Dome missile interception system, which has played so crucial a role in recent days in preventing loss of innocent life and destruction of property. We join all our fellow Americans and people of good will the world over in expressing our gratitude for your strong leadership and wisdom.

In a time when some other nations, sadly, seem equivocal regarding terrorism, whether waged by individuals or by state actors like the current government in Gaza, the clarity of vision and resolve you have demonstrated sets an example of how principle is more important than politics.
We thank you and want you to know that our prayers are with you.
Rabbinical Council of America
The Rabbinical Council of America (RCA), the largest organization of Orthodox rabbis in the world, expresses its gratitude to President Barak Obama for his statements supporting Israel's right to protect the safety of its citizens and integrity of its territory in its current defense against the continuous bombing originating in Gaza. The President rightfully stated that "there is no country on earth that would tolerate missiles raining down on its citizens from outside its borders. So we are fully supportive of Israel's right to defend itself from missiles landing on people's homes." Rabbi Shmuel Goldin, president of the RCA, stated, "We encourage the United States government to continue its strong support of Israel until the terrorist threats to Israel's population has ended."