Klal Perspectives New Issue – Early Marital Breakups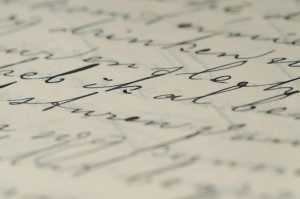 Klal Perspectives (KP), Summer 2012, is now available for free download. It addresses the perception that there has been a tragic upswing in the numbers of early divorces with our community. KP assembles an impressive and diverse collection of opinions from several disciplines.
Previous issues stimulated much discussion throughout the Orthodox world, and the Editorial Board (of which I am a member) remains more committed to the notion that the first, crucial steps in finding solutions to community problems are awareness and exchanging ideas. We hope that we are making a contribution.
In an undisguised attempt to bait readers to read more, I reproduce below a truncated form of the issue's Foreward, which describes the expertise of each contriburor, and what he or she offers us.
Shaya Ostrov, an Orthodox marriage counselor, relates how he was told recently by someone he was counseling, "So what if I get divorced? Most of my friends already are, and they're waiting for me to join them." And this from a young kallah: "I'm not thrilled by his looks, and I don't see why I should settle. Most of my friends have broken engagements and seem to be doing just fine. According to Rabbi Weinberger, a shocking percentage of the young divorces are over "trivialities," not triggered by the serious issues that typically compromise marriages of middle-aged couples, such as familial trauma, unremitting financial pressure, or an affair. As an example of such "trivialities," Shaya Ostrov cites a young kallah from a "heimish" background who decided her chosson was too boring because he did not fully appreciate her love of bungee jumping.

Rabbi Doniel Frank points out [that] for those couples who have not navigated the developmental stages leading to young adulthood, expanded pre-marital training will be neither welcome nor engaging, and is unlikely to have much impact. More and more of our young people have not passed those stages. In an era in which social scientists speak of a period of "emerging adulthood" (which resembles an extension of the teenage years) into the late twenties, it is hardly surprising that the Orthodox community should have been adversely affected, and with particularly tragic results due to the societal norm of comparatively early marriage.
As noted by Dr. Yitzchak Schechter and others, too many Orthodox young people enter marriage with unrealistic expectations of instantaneous bliss and without any commitment to the hard work necessary to build and sustain a marriage. They have never had to work hard for anything in their lives or been forced to deal with situations outside of their "comfort zone."

Shmuli Margulies, the founder of MESILA, an organization that trains individuals and families in issues connected to money management, points out that even the basic principle of financial education – a person's spending is determined by his income – is unfamiliar to many young couples. Spending decisions are dictated more often by what their friends and neighbors have than by what they can afford.
But the problem goes deeper than that many of our children are spoiled and overprotected, argues Rabbi Frank. Many Orthodox young people have never adequately developed a sense of their own individuality (Rabbi Yaakov Kamenetsky once described every yeshiva as, to a greater or lesser extent, a "S'dom bed," in which students are cut to the needs of the institution). And this lack of self-knowledge is expressed in deficits in their ability to make decisions, set goals, establish priorities, and plan for the future – all of which are crucial to a successful marriage. When it comes to shidduchim, they have long lists of what they want but a much weaker sense of what they have to offer a spouse.

As summed up by Dina Schoonmaker's title "Marriage Preparation Begins at Age Two," children must learn early in life that their emotional state need not be determined by whether they attained some desired object or not, and taught techniques in controlling their emotional states.

NEVERTHELESS, despite their relative youth compared to the general population, the vast majority of Orthodox young couples do stay married. Orthodox divorce rates remain far below those for the general population. And the major Orthodox Union study on marital satisfaction, reviewed in this issue by Rabbi Steven Weil, while identifying areas in need of improvement, found that Orthodox couples report a higher level of marital satisfaction than the general public.

By all accounts, the classes offered to kallot and chassanim today are far superior to those offered to their parents' generation. For kallot, the instruction today is almost all individual, as opposed to the group format of a generation ago. Most kallah teachers and some chosson teachers undergo much more formal training than in the past.
In yeshivos, the chosson is much less likely than formerly to receive only a one-time chosson shmuess to supplement his study of the relevant halachic material. More often, he will meet at least four or five times with an experienced teacher to discuss the non-halachic aspects of marital intimacy and other topics related to successful married life. For example, such subjects as a woman's emotional changes during pregnancy and possibility of post-partum depression are much more likely to be covered. Students in Ner Yisrael in Baltimore flock to the ten-part series about personal growth in the marriage relationship offered by Rabbi Shraga Neuberger, who has contributed an article on the subject to this issue.

At the same time, improvements in chosson and kallah teaching may not be uniform across the Orthodox spectrum. And there is evidence of room for further improvement. Dr. Steven Friedman, who treats sexual dysfunction, cites expressions of dissatisfaction with their chosson and kallah teachers by many of the couples who came to him for treatment. Physiological information, however, is only part of what is sometimes lacking. Dr. Schechter, the director of a large behavioral clinic serving the Orthodox population, points out that Orthodox youth are subjected to primarily negative messages about the opposite sex as they grow up, and those messages can continue to inhibit open expression in the marital context.
Even as the preparation of chassanim and kallot has improved dramatically, the challenges facing chosson and kallah teachers are also greater. An ever larger percentage of our young people – likely more men than women – have been exposed to sexually explicit images, in which there is an absolute divide between the mechanistic aspects of sexual relations and the emotional aspects of marital intimacy. As a consequence, they may enter marriage with totally unrealistic fantasies and a very distorted view of the emotional bond and caring necessary for fulfilling marital intimacy. Rabbi Asher Biron decries the fact that "some chosson teachers [and kallah teachers as well] have not fully adapted to this new reality and are failing to educate their students in the realm of marital intimacy."
Numerous contributors stressed the need for follow-up with couples after marriage, when the information they were taught prior to marriage is no longer theoretical, citing favorably the formalized post-marital mentoring established in the Syrian community and in Belz and other Chassidic communities. As pointed out by Shifra Revah, Shira Hershoff and Sara Tendler, mentors can help to nip in the bud incipient tensions before they fester, and the mentor can also serve as a "first responder" in the case of serious problems

THIS ISSUE OF KLAL PERSPECTIVES also highlights a relatively recent development: formalized pre-marital workshops for couples, designed to supplement their individual instruction with their respective chosson and kallah teachers.
Rabbi Daniel Schonbuch, the executive director of Shalom Task Force and a trained marital and family counselor, describes the thinking behind the pioneering eight-hour S.H.A.L.O.M. Workshops (Starting Healthy and LOng-lasting Marriages), and the extremely positive feedback from participants in the program. Dr. Chani Maybruch, herself a veteran kallah teacher, cites statistics from her doctoral thesis on the impact of well-developed marriage preparation courses for couples on subsequent marital satisfaction.

As an alternative to such workshops, Dr. Neil Weisman, an Orthodox therapist, outlines a three-session pre-marital program that he conducts with couples, which helps them, inter alia, identify the communication styles and marital models in their respective families and consider the potential impact they may have on their own marriages. Shmuli Margulies focuses more narrowly on the issue of financial preparation for marriage, and Dr. Steven Friedman on preparation for marital intimacy.

NO DISCUSSION OF EARLY DIVORCE can ignore the process by which spouses are chosen, especially if, as Lisa Twerski states boldly, many of the early divorcing couples were simply unsuited for one another from the start.
Rabbi Moshe Hauer notes, for instance, that during a shidduch meeting, each party's attention is focused exclusively on the other. Marriage, however, requires the ability to always keep one's spouse in mind, while attending to a hundred other matters. Rabbi Hauer and others suggest that many of the qualities most crucial to a successful marriage – supportiveness, responsibility, honesty, empathy, physical and emotional strength – are often not the ones being emphasized in the shidduch. Rabbi Hauer provides parents with six "conversations" to be had with their children before dating, during the shidduch process, and after the engagement to ensure that those involved are focused on what is most important.
In at least one area, however, Lisa Twerski calls for less parental involvement. Rather than interpreting the "events" of dates for their children or trying to allay all their concerns, parents should encourage their child to address the concerns directly with the one they are dating, as a valuable tool to explore their emotional compatibility.

Dr. Schechter eloquently describes the need for more empirical research, and points out reasons why such research might actually be easier in the relatively close-knit Orthodox world.