When Homer Nodded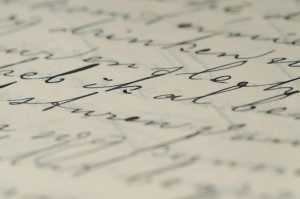 Rabbi Yitzchok Adlerstein is widely admired and for many good reasons. I am a member of the chorus and almost always sings his praise. If this piece had been written two days earlier, the qualifying "almost" would not have appeared. Alas, Homer has nodded meaning that a truly wise man has slipped up with his submission, "A New, Ugly Wrinkle in the Tuition Crisis." We are presented with a scenario of class warfare, the combatants being middle class religious Jews who send their kids to yeshivas and day schools on one side and rabbis, teachers, kollel members and who knows who else on the other side. For sure, there is a tuition crisis and for sure there are people who are angry. But there is no class warfare. There are serious issues that do not have ready solutions and the proof of the pudding is that they have gotten more serious with the passage of time. Here are some thoughts:
There are parents who believe that while they are paying the full tariff there are other parents who are getting off easy. Overwhelmingly, the complaints are directed at individuals who aren't rabbis or teachers or kollel members but rather at persons who are believed to have significant incomes but yet are able to pull the wool over the eyes of tuition committees and others who make tuition decisions.
I imagine that there are some people who are upset with the klei kodesh who pay little tuition. However, statistics of day school enrollment show that overwhelmingly Orthodox enrollment today is in charedi institutions and in these circles there is great respect for klei kodesh.
This does not mean that there aren't places where individuals get exercised over klei kodesh. Rabbi Adlerstein is in Los Angeles, at least I think he still is. Just about twenty-five years ago, there was an extraordinary occurrence in that sacred city. The lay people of a major chinuch institution, not MO in orientation, decided that they too were fed up over the tuition breaks being given to kollel families and other have-nots and so they instituted — or at least tried to institute — the following arrangement: Families receiving scholarship assistance would have to acknowledge that they owed the institution every last buck of assistance they had received. This acknowledgement had to be legally binding, so that if a kollel family or rebbe owned a home, the amount of scholarship assistance would have to become a second mortgage which the institution held on the recipient's home, with the amount of the second mortgage going up each year as additional scholarship assistance was provided.
I objected at the time to this arrangement, saying that it was both cruel and unworkable. My view was unheeded, which wasn't surprising, but the arrangement was cruel and it proved to be unworkable.
Rabbi Adlerstein focuses on the impact on tuition of Orthodox fertility. Here, too, the issue is not as clear as he indicates it to be. Over the years, the number of children per family has increased significantly in yeshiva world schools, so that the fertility rate among these parents has come fairly close to the fertility in chassidic homes, strongly suggesting that tuition is not a factor in determining the fertility rate. As for the Modern Orthodox, my 1998 census of day schools showed a substantially lower fertility rate for MO families, a circumstance that certainly then did not arise out of any tuition crisis. It is not certain that the number of children being born in MO families has declined over the past 5-10 years.
Rabbi Adlerstein suggests that a greater proportion of tzedakah funds be given to local chinuch institutions. This is a good approach and if adhered to would be of benefit in a handful of communities. The problem is that to an extraordinary extent yeshiva and day school enrollment is concentrated in New York and New Jersey and no communal arrangement can sufficiently address either the tuition crisis or the shortfall faced by many Torah institutions in these states. Between 1998 and 2008, U.S. day school enrollment grew by 43,000, with New York and New Jersey accounting for nearly 40,000 of this growth. There is evidence that each year the concentration of yeshivas and day schools in these two states grows and that there is a correspondent decline in most other communities.
There is no question that a great number of Orthodox families are struggling to meet tuition obligations and that there is pain in many households. There is, unfortunately, another side to the picture, which is that parallel to the pain there is a track of self-indulgence and while there are families that do not indulge at all, a significant number do. What happens on Pesach is not a peripheral aberration – and there are other examples.
The further truth is that among affluent families, the amount of giving – and not only to chinuch institutions but to all communal causes – is below what the halachos of tzedakah require. This was a theme harped on constantly by Rav Moshe Feinstein, zt"l, at Agudah conventions and elsewhere, including in a noted tshuva included in his Igros.
To make matters more difficult for Torah institutions and many in the parent body, too many schools are poorly led. MO institutions, the primary focal point for the tuition crisis, often have a rule limiting the president to a 2-year or 3-year term, an arrangement that surely guarantees that long-term issues are not likely to be adequately addressed. This is one reason why too few schools have had the vision to establish and nurture endowments which can throw off funds that could help reduce tuition.
At the end of the day, the primary factor accounting for the financial straits that our schools are in and therefore accounting, as well, for the tuition crisis is the inability to secure meaningful government funding. Orthodox schools have a dual curriculum and this is either very expensive or fairly costly. It is extraordinary that they can get by as they do. There is no ready solution to the issue of government aid but it is something that is being worked on now and perhaps one day there will be a meaningful payoff.
Marvin Schick is one of the leading experts in the Jewish Day School movement in the United States, beginning with his unpaid position as President of the Rabbi Jacob Joseph School, which he has held for nearly 35 years. As an educational consultant for the Avi Chai Foundation, he has twice performed a census of the Day School Movement (in 2000 and 2009) among other projects for better understanding and support of Jewish education. For decades, his (sponsored) inserts into the NY Jewish Week have combated the bias against the Orthodox community present in that journal.