Rare Opportunity to Study the Kuzari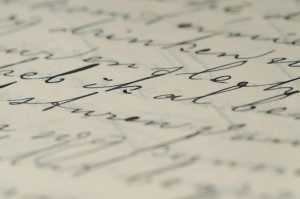 From the feedback we've been getting, the current edition of Klal Perspectives dealing with connectedness has touched many people. Besides the runaway success of Rabbi Moshe Weinberger's contribution, two other factors have been played a role in the popularity of the Spring 2012 issue. Firstly, the topic seems to have resonated with many people who were ready to confront the uncomfortable realization that their relationship with HKBH was not as rich as they wanted. Secondly, between the different authors, the issue offered a plethora of suggestions, appealing to all kinds of different backgrounds and needs.
Several authors spoke of people possessing inadequate understanding of the whys and wherefores of Yiddishkeit. There are too many bright people who realize at some point that their comprehension of what a Torah life is all about conceptually still operates on a grade school level. When they were younger, they did not have any questions; decades later, they go through the motions, but have no idea about where to find answers.
Some authors suggested that for some people, the most satisfying way to gain a sophisticated appreciation of the inner workings of Yiddishkeit is to study the great classics of Jewish philosophy and machshavah. The Rishonim asked all the key questions, and provided approaches that have weathered all the centuries that followed them. So much of what was written after is based upon their contribution. Their approaches, when properly understood, satisfy the thirst for understanding far better than their more recent competitors.
Unfortunately, many people are so overawed by the most important works, that studying them is not an option for them. They believe that to do an adequate job, you need to understand the philosophical underpinnings of the works of the Rishonim in particular, and they do not have the tools to proceed. Such people have a rare opportunity to study with someone who does, free of charge.
Rabbi Chaim Eisen of spent many of his early years in Flatbush before settling in Yerushalayim. He has the love of Torah and textual competence of a real Ben Torah, having spent many years learning and teaching in both "black" and "white" yeshivos (including R Tzvi Kushaleveky's); he has the rich depth and academic background of an accomplished academician. (My love for Maharal is no secret. Yet, when Rabbi Eisen published his magisterial treatment of Aggada and the Maharal in Hakira, I called him to ask him whether he published the piece just to make me look juvenile! It is the best piece I have ever seen on the history of explicating Aggada.) He knows R Sadya, R Yosef Albo, Kuzari, and the Moreh like few people I have ever met.
As part of his new Yeshivat Sharashim, he is offering an online, interactive, web-based video series on Kuzari beginning this Sunday. There is no charge, but registration is required to keep the class at a size that students can interact with the instructor in real time. (The time, by the way, for the hour long first class is 11AM, EDT.)
This is a wonderful opportunity that does not come up very often. We hope and trust that it will be followed by another in-depth series on the Rambam's Moreh.