Is Beinart Wrong?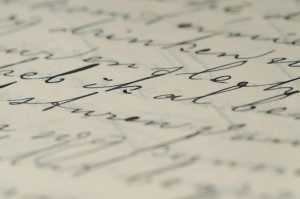 By the time you read this, the Great Debate may already have taken place. No matter. The issues will be around long after the hall at the Kraft Center at Columbia empties on Wednesday evening, May 2nd.
One of the contenders davens at an Orthodox shul. He is not the one for whom most of our readers will be rooting. Peter Beinart is not just an irritant. He is an irritant equipped with media power. His op-eds land where he wants them. He controls an entire section of The Daily Beast (called Open Zion) from which he can conduct his campaign to save Israel through tough love. Meaning, among other things, calling for a selective boycott of Israeli products, which puts him in bed with the worst of the Palestinian Israel-haters. (They don't like him any more than I do, because he implies that there is such a thing as a progressive, liberated Zionism. This thought is anathema to the current crop of Palestinian leadership, which dumped the idea of a two-state solution a few years ago, and forgot to inform the benighted leadership of some mainline Protestant denominations, who are also contemplating selective boycotts of Israel as a sign of their great love for Israel and Jews.)
The other contender is Daniel Gordis, arguably one of the most talented and effective advocates for Israel, period. I am not alone in rating his handling of Beinart's new book, The Crisis of Zionism, as far and away the best of the lot.
It is a curious thing. Reading his political commentary, I find myself always nodding vigorously, and asking myself why I didn't think of phrasing things so mellifluously. When he writes about issues of Jewish law and history, we might as well be living in parallel universes, without a worm-hole or a shared vocabulary to connect us. (Gordis hails from a storied Conservative family, although I hear that his own halachic observance is fairly traditional.)
This recent article of his leaves me disoriented. I can't figure out whether it is political – which would explain why I loved it, or religious – which would explain why I am skeptical about his conclusion. Here are excerpts of his pummeling of Beinart:
Beinart's problem, most fundamentally, is that the American liberalism with which he is so infatuated does not comfortably have a place for Jewish ethnic nationalism.

Throughout the book, the words "liberal" or "democratic" are always positives. And what means "negative" or "shameful"? In Beinart's book, the word is "tribal." … "Among younger non-Orthodox Jews," he later says smugly, "tribalism is in steep decline." What is wrong with the settlers is that they have "tribal privilege" much "like the British in India, Serbs in Kosovo, and whites in the segregated South."

Really? Israel, in which Beduin women graduate from medical school, is like the segregated South? Surely Beinart knows better. So why the relentless attack?

Beinart's problem isn't really with Israel. It's with Judaism. Bottom line, what troubles Beinart isn't what's happened to Zionism. What troubles him is the dimension of Jewish life that he can't abide, but of which Zionism insists on reminding him. And that element is the undeniable fact that Judaism is tribal.

I don't know which kiddush Beinart recited on the first night of Passover, but surely he knows that most Jews begin the main portion of the kiddush by praising God "who has chosen us from among all the nations, raising us above other languages." Has he noticed that the blessing before being called up to the Torah thanks God for "choosing us from among all the nations," or that we end Shabbat with havdala, noting that God distinguishes between "holy and profane, light and dark, between Israel and the nations"?

Now we can surely debate whether or not Jewish tribalism – a view of the world that says that we are not just like everyone else, that we are distinct and ought to remain that way – is one with which we are comfortable. We can debate whether or not this element of Judaism invariably leads to illegitimate Jewish senses of supremacy. But what we cannot debate is that that is what Judaism has always been. Had Beinart argued that a tribal Judaism has outlived its usefulness, that would not have been very new (Reform Judaism made that claim a long time ago, though it has largely retreated from that position), but it would have been interesting. And honest. And fair.

Some of us, myself included – as in my forthcoming book The Promise of Israel – would then respond that the very tribalism that so troubles Beinart is actually essential. Why? Because it is tribalism, the very opposite of the universalism that so enthralls Beinart, that is key to our being someone, of having something to contribute to humanity.
We sense that Gordis is correct, but does that mean that Beinart is wrong? A younger generation of non-Orthodox Jews does not relate to Israel with anything near the passion and love that their predecessors did. Why should they? The last generation grew up with images of little Israel surviving serial onslaughts by its enemies, and its stunning victory in 1967. The current generation grew up with pictures of Israeli soldiers armed to the teeth facing down oppressed Palestinians at checkpoints. Or so they are taught on campus. (Just a few years ago, kiruv organizations took the lion's share of their fresh recruits to Israel, because young secular Jews still identified strongly with it. Today, you would think that the Jewish national homeland was Costa Rica.) What do we get from understanding that it is really Judaism itself that Beinart rejects? How will that shore up Jewish loyalty among young Jews? When Gordis goes to kiddush and havdalah to prove his point, does that not suggest that those who have little use for either of them are just doomed to not getting the point?
In other words, does Gordis' presentation make any sense outside of a connection to a Judaism and an Israel that remain connected to G-d, Torah, and observance?
Yet, I sense that he is correct and that I am wrong. I sincerely hope, despite deep-seated theological differences, that he is correct and that I am wrong. Because the more people outside of the community of the halachically committed who stay loyal to the Jewish State and the Jewish people, the better. Their children might remain in the fold; some of them will come back to their true roots.
I see evidence of Gordis being correct every time I visit Israel, and often in my interaction with dedicated non-observant members of Israel's foreign service. Soldiers who would give their lives for their country, and would not entertain any thoughts of leaving, despite the hardships. And despite the likelihood that their own children will also have to put their lives on the line. How is it that such loyalty persists, when it vanishes so quickly in the West if it is not connected to Torah and mitzvos? Many, many Israelis have gone the predictable route. Without commitment to Torah, they leave, they intermarry, they are lost to the Jewish people. What makes other secular Israelis different, and retains their dedication?
I struggle to find a model that works. The closest I have come is bound up in the words of the Meshech Chochmah (Nitzavim 30:2). "This is what the Torah means when it says והשבות אל לבבך/ you shall take it, return it, to your heart: Love of the the Jewish people is etched into his heart. When he returns there, when he listens to what remains engraved on his heart from the moment of Sinai, then he will return to Hashem his G-d. Since he returns to his people, it is assured that he will return as well to his G-d and be cured of his foolishness."
Why do some Jews far from observance still manage to read the words etched on to their hearts, while others are blind to them? I do not know. In the long run, I cannot see how anyone other than the Orthodox will manage to survive Jewishly. In the short- and intermediate-terms, however, I pray that Gordis will get the better of me.