The Media's "Cultural Autism"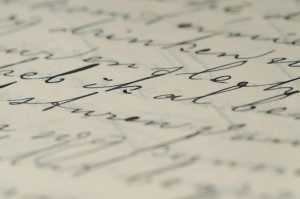 The chairman and vice-chairman of Israel's Media Watch, in a Jerusalem Post Op-Ed, question the failure of Israel's dominant media outlets to cover "happenings which could appeal to audiences coming from different cultural backgrounds." They point out that none of the major TV stations (channels 1, 2 or 10), nor Israel HaYom the following morning, bothered to cover the funeral of HaRav Chaim Pinchas Sheinberg zt"l.
It's not as if the funeral could have been missed. The website of the largest bus company, Egged, reported "disruptions of the bus service due to the funeral procession of 300,000 of his Hassidim." Neither Rav Sheinberg nor his students were Chassidic, but that's at least an understandable error, especially given the passing of the Vizhnitzer Rebbe just a week earlier (which was at least mentioned by most media outlets — but, they say, perhaps because "Netanyahu's office as well as Knesset Speaker Reuven Rivlin communicated to the press their sorrow and condolences").
When a haredi reader complained to Israel Hayom, Mr. Gonen Ginat apparently responded that "This is a spiteful, redundant and baseless complaint." Of course, the fact that the complaint was "redundant" is precisely because it was neither spiteful nor baseless.
To the writers, the fact that Channel 1 TV covered the inclusion of an Orthodox Rabbi and his wife on Stylecaster's list of "most stylish New Yorkers" is "a relative exception to the rule." In this, I disagree. What made the couple worthy of coverage was their inclusion in a style magazine — which, to the media, is "close to them culturally and with which they easily identify," the very criteria used by the writers to identify the media's limited field of vision.
There is no question that Rav Sheinberg's life was far more influential upon Israeli life than that of Whitney Houston, but you wouldn't know that from the media — which is exactly the point. Like an ostrich in the sand, the media minimizes burgeoning charedi growth by ignoring its existence.