9/11 Plus Ten: Reminiscing About Reminiscing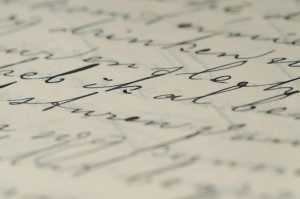 My shul, my entire neighborhood really, hardly acknowledges legal holidays. We very deliberately do not start Shacharis an hour later, as we do on Sunday. There is no slight intended to anyone. The feeling, apparently shared by many people, is that if we are lucky enough to have a day off, let's maximize the time we have available for early morning shiurim and learning before the de rigueur family outings. To be sure, some of us find something attractive in sharing some Americana with our neighbors, and find ourselves always grilling burgers and franks in a backyard barbeque on Labor Day, and watching a fireworks display on July Fourth. And on national holidays with patriotic content like the Fourth and Memorial Day, I always have a large flag flying outside my house. I cannot say that this is a practice shared by too many of my shulmates. To them, as well as to too many other Americans in blue states, legal holidays are excuses to punctuate the calendar with a day to wash the car and shop at the mall, nothing more.
9/11 plus ten proved to be different. No one planned it that way, but the impact of events ten years ago was so overwhelming, the memories so deeply seared within us, that there was no question that all of us took part in the commemoration, one way or another. The frum community connected quite extensively, in part because we look for lessons to be learned and relearned, and there were so many of them that were worth exploring. Our homegrown papers and glossy weeklies did not disappoint, but served up many quality remembrances, first-person accounts, and considerations of the frailty of life and our obligation to value life and freedom. Without trying, we found ourselves doing what so many more Americans were doing – and perhaps a bit more of it.
By the time Sunday morning came around, I was not is need of catharsis or remembrance. I had already been there. I do work, however, at one of the chief cultural venues of Los Angeles, and we were one of a dozen plus sites that hosted a major event for the public. I showed up expecting to do my civic duty, which was an easier thing on a day in which we could not help but remember how an alien culture wishes to replace American democracy, with all its faults and weaknesses, with something dark, primitive and barbaric. I came to help out, not to be moved.
I was in for a surprise. The program, which lasted only about an hour, opened up old wounds and new feelings of pain. Hanging in front of the rotunda at the Museum of Tolerance was a huge tapestry, created by firefighters from La Crescenta. It was a patchwork, in which every red, white or blue box carried the name of another first responder who gave his or her life at the Twin Towers. You could not avert your eyes from this testimony to the sacrifice of hundreds of people who didn't know what was going to happen to them, but certainly knew that they were putting their lives at risk. We heard the testimony of those who were there, who walked down scores of flights of stairs, dazed and already covered with debris, and watched these police officers, firefighters, and EMT's head in the opposite direction directly to their deaths a few minutes later.
The crowd was entirely mixed, a cross-section of LA's diversity. Nonetheless, one kapitel of Tehilim led off the program, in Hebrew and then English. I was surprised by how many in the crowd knew the psalm by heart. An LAPD brass band played patriotic music before, during and after the program. Some might have thought that a chamber ensemble performing something mournful might have been more decorous, but it would have been a mistake. The brass band's music reminded the audience of the spirit of America that we were all more inclined to value and appreciate after becoming aware of the tens of millions who wish to see it snuffed out.
Mayor Villaraigosa led off the speaking. He said the right things for a mayor of a large city, and said them well. He ended with a plea that parents teach the values we share as Americans with their children. It was not a point that could have been predicted in a political address, which made it more effective and more moving.
Rabbi Marvin Hier was a show-stopper. He began by retelling the story of Shimmy Biegeleisen, hy"d, how he said goodbye to his wife, committed the care of his wife and children to a friend, and continued through the guidance of his rov with the recitation of viduy and Tehilim before the building collapsed. He told other stories of other heroes. He then broke all the rules of political correctness by insisting that we not only remember those who died, but the murderers as well. He observed that America had lived through wars before, but they had ended after some years. The war that began on 9-11, he warned, would go on for generations. It was with a culture that celebrated death over life, and ran counter to everything that America stood for.
Local politicians were called up, to begin the process of reading off the names of the nearly three thousand who perished in the Twin Towers. They were followed by consular officials, who did the same. They included Argentina, Armenia, Australia, Croatia, the Czech Republic, England, France, Germany, Hungary, Israel, Pakistan (!!!), Poland and Switzerland.
How long does it take to read the names of three thousand people? Hours. The process would continue much of the day, as the public was given its chance to remember, to honor the dead, and to do something cathartic.
For me, catharsis was walking outside where three thousand yahrzeit candles waited, along with lists, bearing stickers with the names of all the victims. I headed to the end of the alphabet, and lit the candle for Avraham Zelmanowitz, hy"d, who would not leave his quadriplegic African-American friend and coworker, and perished with him, along with a FDNY firefighter who reached them and tried rescuing both. His kiddush Hashem still resounds around the world.