A Second Look at the IDF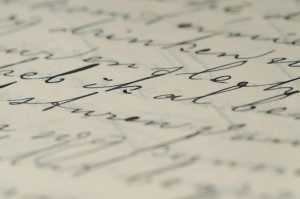 by Eli Julian
The recent comments of General (res.) Avi Zamir regarding the status of religion in the IDF and headlines about the text of Yizkor at IDF ceremonies, are causing quite a few people to dust off that old issue of the charedi attitude towards the army and give it some more attention.
As a charedi soldier in the IDF, the issue is obviously of special interest to me. I would like to infuse the discussion with some up-to-date personal observations by sharing some of my experiences and those of my fellow charedi soldiers.
After having studied for seven years at Yeshivas Toras Moshe, I was finding it rather hard to maintain my family without any significant source of income. I tried my hand at safrus for some time, and also dabbled in chinuch, serving as an Av Bayit in a yeshiva for boys from weak Torah backgrounds. However, I quickly discovered that even though I was relatively good at what I was doing, both those fields had become flooded with the myriad other Avrechim in similar circumstances, making it difficult for all of us to eke out a living.
It was at this point that I heard about Shachar. The name is actually an acronym for Shiluv Charedim B'Tzava (the exact letters don't really work out, but nu nu ; in English, Charedi Integration in the IDF.
The Shachar program is intended for a charedi man who has spent at least four years already learning in yeshiva past age 18, and has made a decision to discontinue his full-time studies to find a job. The officers in charge of the program have made this point clear to us on a number of occasions: namely, that the IDF is not looking to pull Avrechim out of kollel and send them off to the army, but rather is seeking those people who of their accord have made the decision to go get a job. The program is intended to attract these men to get their job training through the army and then to serve in that professional capacity for some time.
Shachar offers 26 different vocational training tracks. These jobs range from computer programming — the track I happen to be in — to electrical engineering, technical writing and others. There's even a course for truck driving.
All the units in which soldiers from Shachar serve or train make special allowances to ensure there are rooms, areas etc. for the Charedi soldiers to maintain separation from female soldiers. Those who serve as soldiers in Shachar are not allowed to serve under women commanders.
All the bases on which there are soldiers from Shachar maintain a higher standard of kashrus in general, and are provided with special mehadrin (Badatz Eida Chareidit) main courses for the unit. All Chayalei Shachar are required to attend a one-hour Daf Yomi Shiur a day, and are able to daven with three minyanim every day.
In addition, Chol haMoed is always off, as well as arvei shabbosos and Yomim Tovim.
Many of the tracks require the soldiers to be married. Moreover, those who are married, and indeed even most of the non-married soldiers, go home every night.
The truth is that although I heard about these official standards before I joined, I was still rather skeptical about how they would actually play out in reality. I was more than pleasantly surprised.
In the first week or so of our course, the commander of our unit (an officer of high rank and not religious) came to deliver an introductory speech during which he said that the army wants to ensure that we keep "the Kutzo Shel Yud of Halacha." If at any point we feel pressured in this area, we should know that it is only as a result of ignorance on their part and they would appreciate it if we would bring it to their attention so that they can resolve the issue.
The commander's words were put to the test when Yom HaShoah came around. Our course runs on a base with another 2,000 soldiers, mostly not religious. The day before Yom HaShoah, it dawned on those of usin Shachar that since the day comes out during Sefiras Ha'omer any ceremony that included music would be a problem.
Each one of us in the course made our own she'alas chacham. While the majority of the rabbonim responded that since there would only be sad recorded music, participation was permissible, some of the Chassidic soldiers' rabbonim are more machmir in this area and paskenned that participation would be forbidden.
When we approached our commander and discussed it with him, his initial reaction was "Are you sure? We did make sure to arrange it so there would be no kol isha at the ceremony especially for you guys." That meant that despite the unfortunate reality that the norm would be for there to be Kol Isha at the ceremony, for our sake the army made sure to accommodate our needs at such a large ceremony. When we persisted, he consulted with his superiors and we were exempt from the ceremony altogether. The following week was Yom HaZikaron, and they arranged for us to have a separate ceremony in order to further be able to accommodate our halachic needs.
This is only one example of a myriad of similar instances where the IDF has changed its own protocol in order to meet our Halachic needs But the general feeling conveyed by all this is It is clear to all of us who are chareidim that the army of today has seriously changed course regarding the religious community.
We've been told multiple times by different officers who come to speak to us that what the army is really lacking today isn't manpower, but quality manpower. That's what they see in the charedi community; a community in which learning is valued and which maintains a high moral standard both of which are important qualities that the IDF looks for in a soldier. Because of that, they are willing to bend over backwards to accommodate us.
It's very unfortunate that while this is the current reality, old stigmas and prejudices based on outdated facts still persist. The myth that the IDF is the only army in the world that issues a mini-skirt or that it is impossible to maintain a religious lifestyle in the army because of all the strictures that make it too difficult to overcome the yetzer harah, are things of the past.
Because of my limited experience within the confines of the Shachar program, it would be dishonest for me to say that the IDF in general has suddenly become "chareidi friendly" in all areas. I really don't know nor is it relevant. What I do know is that anyone who would like to maintain a Torah observant lifestyle has ample room to do so in the IDF today. The Shachar program is available to anyone who meets the criterion of having been in yeshiva for four years past age 18, regardless of how he got to the army. I personally know people, for example, who had already left yeshiva and were working when the army caught up with them. They were drafted but were still allowed to join Shachar.
I think it is very telling that Avi Zamir said his angry words about how religious the army is getting only after he retired from the army. The obvious reason is that what he said is diametrically opposed to current army policy of making the army a more religious-friendly environment. The programs that he was referring to were not even related to Shachar but rather to the general trend that the army is becoming staffed by more and more religious officers. The very fact that such a trend exists coupled with the army's efforts at accommodating the special needs of the charedi community should change our community's attitude toward the IDF. Too many American former avrechim like me have come here wanting to establish a life in Eretz Yisroel but ended up returning to N. America felt it was impossible because the road to any kind of job or training was blocked by lack of army service.
The reality is just the opposite. Where else can you get an education and a salary, and maintain a high standard of Torah living? If we could only break these old stereotypes I think that it would serve our better interests.
I'd like to close with a story that's especially close to my heart. After I finished basic training, there was a lapse of about three weeks until my specialization course was set to start. After it commenced, the first four weeks of the course were to be taken up with a course in English, which as an English speaker I was exempt from. During these seven weeks, I had the privilege of being sent by the army to learn in the kollel of Rav Yitzchok Zilbershtein Shlit"a in Cholon, and b"H I managed to develop a close connection with the Rov.
How Rav Zilbershtein's kollel came to be associated with the army is quite a story unto itself. In order to be promoted to the rank of lieutenant colonel, an officer needs to leave the army and get a degree, generally at least a Bachelors Degree from a university. There was an officer from Cholon who decided that instead of getting a BA he wanted to learn for smicha at Rav Zilbershtein's kollel, and so he arranged all the paperwork for the kollel to be officialy recognized by the army. That officer now heads one of the branches of Shachar.
At one point during the time I spent there, Rav Zilbershtein was coming to Yerushalayim to speak at the Agudas Yisroel Yarchei Kallah, so I got approval from my commander to go to the speech instead of going to the kollel that day. Being that I was only traveling locally, I decided to come in a hat and jacket as opposed to my army uniform that I wore daily to the kollel. The next day Rav Zilbershtein called me over. "Why didn't you wear your uniform yesterday?" He asked me. "I was only traveling locally. I felt more comfortable in my hat and jacket," I replied. "I think you should have come in your uniform," he responded. When I seemed puzzled, he continued, "Do you know what a Limud Zechus you are on the Medina? Here the Medina pays you a salary and tells you 'Make sure to keep your religious lifestyle, make sure that you learn Torah.' You need to publicize that! I think that whenever you go to a public place of learning, you should wear your uniform."
For more information on Shachar, please visit their website.
Eli Julian, 28, is originally from Brooklyn, NY. After graduating high school in 2000 he came to Eretz Yisrael to study at Ohr David for a year. He ended up up staying for good, and learning for seven years in Yeshivas Toras Moshe. Eli lives with his wife and children in the Neve Yaakov neighborhood of Yerushalayim.