Gemara on Abuse and Leaving the Derech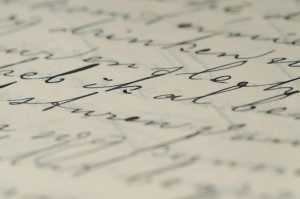 Maybe.
I'm running a bit ahead of myself in the Daf, which means that when I run into issues and observations, I have no one to run them by. Perhaps readers will keep this in mind, and comment when they get up to Menachos 109 in a few days.
The gemara presents two conflicting versions of the story of Chonyo and the temple he built in Egypt. (He is known to the non-Jewish world through Josephus as Onias.) In one version, Chonyo was an acceptable successor as Kohen Gadol to his famed father; his jealous brother, however, betrayed him and framed him in a manner that compromised his safety. Fleeing to Egypt, he built an idolatrous temple there. The other version has Chonyo attempting to wrest the position from his brother who was the legitimate heir to the position. Chonyo's machinations would have resulted in the death of his brother, but backfired when they were outed. Chonyo escapes the wrath of the public by fleeing to Egypt, where he establishes a temple dedicated to Hashem.
The two stories contain, it would appear, a curious inversion. In the first version, Chonyo is a good guy. Yet the temple he builds is devoted to avodah zarah. In the latter version, Chonyo is a despicable would-be fratricide. His temple, though, is kosher in intent (albeit still halachically objectionable).
Perhaps the gemara could be understood in the following way. The latter version tells us that serious sin is no bar to emunah. Chonyo could try to kill his brother for his aggrandizement, but this would not get in the way of his seeing himself as remaining within the basic faith. People rationalize all sorts of things, including the worst transgressions.
The former version, however, shows us that an upstanding member of the community whose safety is jeopardized by someone close and trusted, and who is then let down by a community that does not protect him, will easily run headlong out of the fold, and take up the embrace of an alien ideology. He has had enough of the one he used to be comfortable in. If he can be treated so savagely by people he trusts, and if the community at large is powerless to save him, he will walk out.
Maybe others will enlighten me to more attractive explanations when they get to this daf, but at the moment, this gemara has a very contemporary sound to me.