Rabbi Yanky Horowitz's Welcome Contribution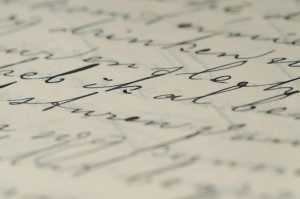 In the closing years of the Evil Empire, I accompanied a group of high-school seniors to Moscow and Leningrad, essentially to smuggle in sefarim, jeans, and cameras through which to sustain families of refuseniks in their spiritual and material needs. Preparing for the trip, I touched base with Rabbi Zelig Prag, who had made the trip a few months earlier with a group from Yeshiva of Flatbush. He told me of meeting a twelve year old boy who had made a siyum of mishnayos on shas, despite never having attended a Jewish school a day in his life. He had followed the trajectory of refuseniks a generation older, and acquired excellent Hebrew language skills before discovering Torah. Because he had those skills, many resources were available to him that allowed him to study Torah entirely on his own. Using a Kehati mishnah, the boy had taught himself shas.
Rabbi Prag at one point shouted into the phone. "Yitzchok, our generation of mechanchim will have to answer in Shomayim why we did not equip students with skills in Ivrit!"
Rabbi Yaakov Horowitz, a generation later, finds an additional reason to decry the lack of Hebrew language skills in heimishe schools. Outspoken about the etiology of going off the derech, he argues that many kids who just don't function in the classroom are victims of learning material by rote. While this method clearly does work for children with a much greater tolerance for drill and repetition than adults, it doesn't work for all of them. Even when it does work, as children move up through the grades, they have not gained a skill set with which to approach the more complex material to which they are introduced, leaving them frustrated in facing texts they now find to be overwhelming and therefore perceived as irrelevant.
Yanky Horowiz was never one to shy away from the tough problems, whether as an acclaimed master mechanech and principal (Yeshiva Darchei Noam, Monsey), a specialist concerning off-the-derech kids (Project YES), or an outspoken advocate for victims of abuse. Both creative and courageous, any new idea of his is worth a hard look.
He has just rolled out a workbook that systematically teaches Hebrew language skills to primary school students of Chumash. It is meant to be used as an adjunct to – certainly not a replacement of – the traditional methodology of chadorim. Instead of teaching shoroshim and vocabulary as part of a separate Hebrew curriculum (which is not so likely to happen in most heimishe schools), it does so from within the flow of the pesukim of the parshah.
He observes that there have always been rabbeim who were more attuned to developing language skills in young talmidim, but they have had to fend for themselves, producing their own materials. Rabbi Horowitz's series will both systematize the process and allow it to be accessed by any school or rebbi.
You can watch a video about it at his site and download sample pages. The workbook is the product thirteen years of work and the collaboration with a talented first-grade rebbi. Parents and teachers will want to take a look.
Remarkable (and perhaps it shouldn't be!) was the reaction of Rav Shlomo Wolbe, zt"l, the preeminent mechanech and baal mussar of the generation. Rabbi Horowitz asked him what to make of research-based educational techniques that also made sense, but were not part of our mesorah. Rav Wolbe answered, "Your mesorah, Rav Yaakov, is to take every educational tool that you know, and adapt it so that one more child can learn Torah. Our tradition is that we want our children to love learning…" (10 min. into the video)