Bad Translations Make Good Ad Copy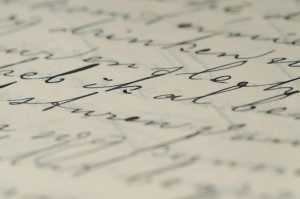 Several months ago, Rav Matisyahu Solomon shlit"a, mashgiach of Lakewood's famed Beis Medrash Gavoha, denounced the advertising of Kupat Ha'ir as theft — convincing those in desperate situations that all they need to do is donate to Kupat Ha'ir and they will certainly see a positive result. Rav Yitzchok Adlerstein described the dialogue between Rav Solomon and Rav Chaim Kanievsky shlit"a, contrasting both Rav Kanievsky's letters of endorsement and the actual good done by the organization with the "horrific copy" written by the marketing mavens in the United States.
The most recent advertising supplement from Kupat Ha'ir, a 24 page, full-color glossy appendage to Mishpacha, claims that Rav Kanievsky "endorses the publicity." It also, to the discerning reader, verifies both Rav Solomon's critique and Rav Adlerstein's carefully articulated line between the operators of the Kupah in Bnei Brak and the English-language marketing engine.
The first thing we notice is that Rav Kanievsky's letter of "six concise, moving lines" is so incredible, so truly mind-boggling, "a thousand witnesses to the awesome merit of every Jew who is a partner" — that the marketing geniuses couldn't be bothered to translate the vast majority of it. That is perhaps because the letter itself is unremarkable, a straightforward endorsement of the activities of the charity distributors, their credibility and trustworthiness. Rav Kanievsky says that it is a great mitzvah to help them, and says that anyone who donates is as if he has donated to thousands of needy individuals. All of this, of course, is no different than what he might write about the activities of dozens of other charitable organizations in Israel, the United States, and in other locations around the world.
Save for final words of blessing to donors, the letter closes with a line which — in context — is derived directly from Ma'amarei Chazal, the teachings of our Sages, and is equally applicable to all those other organizations as well. "U'K'dai Hee Tzedakah L'Kupah Zu L'Hagen U'L'Hoshia al HaTormim MiKol Tzarah v'Tzukah." My translation: and charity to this organization is fitting to shield and rescue the donors from all pains and sorrows. As I said, this too is totally unremarkable. No one who claims familiarity with "Tzedakah Tatzil Mimaves" (Charity saves from death), much less the High Holy Days' loud declaration that "Repentance, Prayer and Charity avert the Evil Decree," can find anything in the least controversial — or anything different from what one would say about charity given to any other organization feeding our needy brethren or supporting Torah study.
The first time they translate this line of the letter — the only line they bothered to translate — the marketers provide a correct (if misspelled) translation: "Tzedakah to Kupat Ha'ir is wothwhile [sic] to protect and rescue contributors from every distressful situation." They then claim that this phrase not merely "summarizes why it is worthwhile to give one's tzedakah money to Kupat Ha'ir" — as if it were exclusive, as if giving tzedakah to this organization was somehow different than donations to other tzedakos — but that Rav Kanievsky "directly addresses the 'I Contributed and Merited a Yeshuah' [salvation, rescue] phenomenon."
Of course, donations to other organizations are different, in that a far higher percentage of the funds go to the needy rather than to publish 24 pages of drivel. But that is most assuredly not what they meant. And it is completely ridiculous to claim that what HaGaon Reb Chaim shlit"a wrote in any way endorses the publication of miracle stories, along with the clear implication that making a donation to this one organization will cause miracles to happen for the donor as well.
This implication is made almost explicit, as the quote is then repeated on the top of every facing page of the rest of the insert, with a subtly distorted if not falsified translation: "It is worthwhile to rely on tzedakah to Kupat Ha'ir to protect and rescue contributors from every distressful situation." Needless to say, at no time and in no place did Reb Chaim shlit"a use any word that could possibly be translated as "rely."
The Talmud famously tells us that if a person gives charity "in order that my son will live," that person is "completely righteous." Our Sages explain that even when a person gives charity with that sort of "condition," he will not regret his decision if the Holy One, Blessed be He, does not fulfill the condition. We know that G-d is good and His actions are good, even when they are not what we would pray for. There's no promise, there's no guarantee. Nothing in the Gemara or in Reb Chaim's words says that we can rely upon charity, much less any one charity, to perform miracles on our behalf.
It's simply wrong to regard any one charity as "the miracle Tzedakah" — as wrong as it is to falsify the words of one of the leading lights of our generation.