Ohr Ve-choshech Mishtamshim Be-irvuvia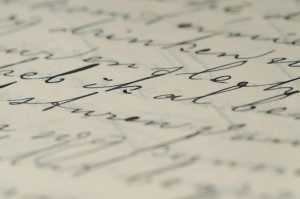 It always takes courage and moral backbone to publicly apologize, and we should acknowledge this in Richard Goldstone, who has recanted much of what he wrote in the notorious Goldstone Report. Like the feathers released from the pillow in the Chofetz Chaim's famous mashal, it is impossible to know how many lives were lost because of the report, and how many are still in jeopardy because he gave our enemies all the ammunition they could have asked for.
In a piece entitled "Yom Kippur Comes Early For Judge Goldstone," Jeffrey Goldberg said it well:
It is truly astonishing that a man brought up in the Jewish tradition, which considers false and hurtful words to be a form of murder, and in the Western legal tradition, which presumes innocence until proof of guilt is established, could issue a report like the report Judge Goldstone issued.
Even in his apology, he places too much of the blame on Israel and not enough on his own misjudgment. Perhaps it is too much to ask for a full apology from someone possessed of a large ego. It should not be too much to ask him to request appearances at key venues like Larry King and the BBC. And we should ask of ourselves to monitor which media outlets will ignore Goldstone's about face, and pressure them into covering the story and its implications.