Who is a Charedi Rabbi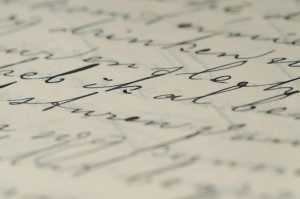 Elior Chen is off to jail, to serve a well deserved and long sentence for multiple counts of child abuse. For years, Chen operated his own cult, teaching his "disciples" that child abuse was necessary in order to "purify" children, which he applied specifically to one family. For those unfamiliar with the details, it will be better for your stomachs if I don't repeat them here.
What motivates this posting is the headline in HaAretz: "Haredi 'Rabbi' Elior Chen sentenced …" Haredi? Because he has a black yarmulke and a long beard? By what logic does HaAretz put quotation marks around the word "Rabbi" (other news reports call him "self-ordained") while declaring him to be truly "Haredi"?
Chen was not connected to any Charedi leader or to the fabric of Charedi life, despite living in a charedi settlement. Basically, he's Charedi like Sun Myung Moon is "Christian," but no one would write the headline that "Christian 'Reverend' Sun Myung Moon …" did anything at all. Similarly, no one referred to "Reform Rabbi Fred Neulander" when he hired two hit men to murder his wife in 1994. Articles only called his congregation Reform, if at all, as was appropriate.
So why did HaAretz use such an unusual, not to say outrageous, title? It's not hard to discern.