A New Column You Can Do Without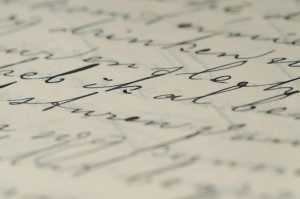 But I do hope that you will pass it along to the appropriate people. You can do without it, because if you are a regular here, you are either frum or familiar with the frum world. The new column I launched yesterday on Patheos.com is not meant for you, and likely won't do very much for you.
Patheos is a megasite for religion and spirituality. BeliefNet used to have pretty much an exclusive, and then Patheos offered some competition. About a year ago, during its infancy, I was asked to contribute the Orthodox view on abortion, and I did. I pretty much forgot about the site, until my trusty, unnamed research assistant pointed out that Patheos' star was rising. A piece aimed primarily at the non-Jewish world that I co-authored as part of my day job in Jewish advocacy needed a web presence, and we placed it on Patheos. One thing led to another, and I agreed to do a regular column, which means that I was able to establish a traditional beachhead before the heterodox rabbis follow, which is almost a certainty.
I have long argued that opportunities and responsibilities come along with living at a time that Jews can share their views with much of the world without immediate fear of backlash. More importantly, that our neighbors in a very networked world take it as a sign of rejection and contempt when we have nothing to say to them as Jews about the issues that all of us face.
If you know non-Jews who express some curiosity about how Jews think, you may want to add the column to their reading list. The same applies to Jews who are so distant from Jewish connection that even Aish.com (certainly one of the all-around best-constructed and valuable sites on the web) won't work. For the kind of person I am trying to touch, I owe much to the heroic example of Binyamin Jolkovsky on JewishWorldReview.com
I will not entertain any unsolicited advice, because herewith all comments and advice are solicited!