Tunisia, Biblical Slavery, and the Contours of Rabbinic Fences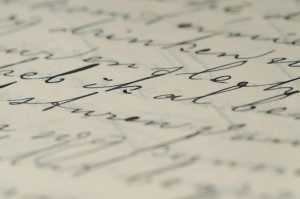 Napoleon reported on a conversation he had with Polish serfs about liberty. "Certainly we should like to have it very much; but who will feed, clothe, and house us?" We are no longer amazed by how quickly men will cede their freedom for food, clothing, shelter, or even an opportunity not to have to make choices. Tunisia reminds us that when despots stop providing the trade-offs, the will to be free returns with a vengeance.
Despite the years of French rule, the young participants of Tunisia's Facebook Revolution were not singing La Marseillaise. They had no leader. They did not install a beloved opposition leader or party. There was no platform, no ideology, no flag or song to rally around, and no plan for the future. It may yet turn out that the future will be even more glum for young Tunisians than the past. No matter. In effect, they declared, "We can put up with restrictions and tyranny if we could at least reap the benefits of progress and opportunity. You haven't given us that. We will therefore take back our freedom, and make the best of it."
Many have observed that Parshas Mishpatim begins with the theme of freedom. The Abarbanel sees this as a response to the complaint that the second of the two luchos is anticlimactic, because the last five commandments, dealing with interpersonal relations, are all intuitive. The Torah shows that this is not so, by introducing us to its definition of the first of the commandments on the second tablet, the prohibition against murder. Depriving a person of his freedom is tantamount to killing him. The Torah therefore legislates against mistreating the eved ivri. Depriving him of his time or dignity violates his personal freedom, and is therefore to be treated as a form of murder. Mess with people's freedom, and by the Torah's exacting standard, you violate lo sirtzach.
Why, then, doesn't the Torah go the distance? Instead of just making the treatment of the indentured servant more gentlemanly, why not ban genuine slavery altogether? Rabbi Sir Jonathan Sacks offers some ideas worth mulling over. Here are some excerpts:
In 2008 economist Richard Thaler and law professor Cass Sunstein published a fascinating book called Nudge. In it they addressed a fundamental problem in the logic of freedom. On the one hand freedom depends on not over-legislating. It means creating space within which people have the right to choose for themselves.

How then do you stop people doing harmful things without taking away their freedom? Thaler and Sunstein's answer is that there are oblique ways in which you can influence people. In a cafeteria, for example, you can put healthy food at eye level and junk food in a more inaccessible and less noticeable place. You can subtly adjust what they call people's "choice architecture."

That is exactly what G-d does in the case of slavery. He does not abolish it, but he so circumscribes it that he sets in motion a process that will foreseeably, even if only after many centuries, lead people to abandon it of their own accord.

G-d can change nature, said Maimonides, but He cannot, or chooses not to, change human nature, precisely because Judaism is built on the principle of human freedom. So he could not abolish slavery overnight, but he could change our choice architecture, or in plain words, give us a Nudge, signalling that slavery is wrong but that we must be the ones to abolish it, in our own time, through our own understanding…

There are some issues on which G-d gives us a nudge. The rest is up to us.
It seems to me that this model has more utility than Rabbi Sacks claims for it. It explains, in part, why the gezeros of Chazal have so many holes in them.
In the years that I have taught halacha to high school seniors in a modern Orthodox school, I have gotten more complaints about my leniencies than my stringencies. Students (and their parents) have often had little problem accepting – at least in principle, if not in practice – the need of Chazal to erect fences around the Law. They are visibly agitated when they discover all the exceptions they leave room for. If they are going to ban certain activities, let them at least be consistent! Why do they often construct prohibitions so narrowly? If they want to keep us away from error and sin, let them make their walls high and thick, rather than use porous chain-link?
I have always made the case for Chazal employing the Nudge rather than the Noose. Chazal understood that every limitation on freedom evoked a certain amount of push-back. When the benefits of their legislation were clear to a Klal Yisrael that loved the Law, rather than saw it as a burden, was willing to trade off some of their freedom for insurance against aveirah. But when the people were asked to pay too onerous a price, Chazal knew that they were asking for trouble. It makes more sense, they believed, to legislate in a way that was 85% effective, and left room for many exceptions that left life liveable, rather than aim for 100% efficiency, and create conscious and subconscious resentment.
Some of us would be well advised to take a cue from Chazal's playbook. In meeting new challenges, too many people aim for higher and thicker walls, oblivious to the strength of the resentment that those walls produce. They neglect to factor in the Tunisian factor: You can suppress freedom for a while, even long periods of time, but the countervailing drive for freedom will eventually express itself.
Sometimes, it doesn't even need a clear ideology or plan. It will just erupt, anarchically. And then our kids, too, take to the streets, even with no place to go.