Facebook Is No Friend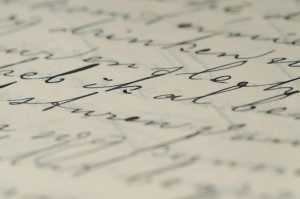 If Mark Zuckerberg tries to friend me, I will decline. Nothing personal. His vision just doesn't resonate with me, so why let him into my social network?
Zuckerberg, in case your cave isn't wired, is Time Magazine's Person of the Year. He is 26 years old, and a billionaire for inventing Facebook, where people share personal information, photos, and random thoughts with people of their choosing. Because of Zuckerberg, "friend" became a verb. To friend someone is to include him or her on your list of those with whom you wish to share.
If you think that "friending" (and "unfriending," which is what happens when you tire of someone's presence on your list, so you cut him loose) should be about depth of relationship, rather than clicking a mouse, read on.
Don't get me wrong. I like Facebook, to an extent. I use it professionally – along with all the other popular communication tools. If you sell anything – especially a service or an idea, you want to reach out to your clients and supporters, and allow them to strengthen their loyalty to you by linking to each other and forming an affinity group. Facebook makes it easy.
I have misgivings, however, about what the new communication modalities are doing to our use of time, our relationships, our communication skills – and even our brains. (If you are not joined at the hip to your computer like I am, don't turn the page just yet. The new generations of cell phones offer full integration with Facebook, Twitter, and a variety of instant messaging options. Experience shows that if it is offered with the equipment, people will use it. You may be next.)
We are getting used to talking to each other in short, terse phrases. We use emoticons for expression, instead of lyrical prose. We have programmed ourselves to expect and demand incessant, rapid-fire stimulation. We fidget when our fingers are not busy. We favor email over phone calls because we can be more efficient and not waste time on social graces.
Couple these observations with other epiphenomena of the digital age, and we are looking at major changes in the way we think. On a webpage, our eyes take in simultaneously multiple banks of text, sounds, colors – all competing for our attention. We learn to diffuse our attention, rather than train it on one item, as we do on a page of print. By now, years of research, according to Nicholas Carr in The Shallows: What The Internet is Doing To Our Brains, indicates that the way in which we stimulate our brain creates different kinds of neuronal connections. (Maybe that's why the current Daf Yomi selection just isn't working for my Nashim/Nezikim saturated brain!) We are training our brains to take in more – but losing the capacity to take in anything deeply. Meanwhile, YouTube substitutes images for ideas as the favored method of argumentation.
No wonder that our mechanchim report that the attention span of our children is shrinking; that kids are growing less capable of deeper analysis; that the most animated and dynamic of our rabbeim feel that they are no match for the explosive excitement of video fantasy.
We return to Facebook, and the message of my non-friend, Mr. Zuckerberg: "openness" is good. Zuckerberg is pledged to the goal of an open world, in which each of us can find a much greater number of people to populate our personal universes. I can't help but feel surprised that he does not recognize a compelling analogy: Facebook is to relationships what the Internet is to knowledge. There is no question that the Net puts more information at our fingertips than we could have imagined a generation ago. Also true, however, is that we have become more poorly equipped to squeeze deeper meaning out of that information. Facebook is doing the same to our friendships. It puts more people in our paths, but encourages more superficiality in our associations. We are also at risk of becoming narcissistic (creating our private worlds in which we choose and control all the "parameters"), narrow (we need interact only with those who match our interests and criteria, easily shutting out diversity), and trivial (should our friends really care if we just burnt our toast?).
Perhaps if Mr. Zuckerberg were not a self-styled atheist, he might be able to understand that friendship has to do with baring the content of a person's soul, something that cannot be done in the 140 characters of a tweet, or a succession of quick messages on a Facebook wall. He might then be able to appreciate the wisdom of R. Yaakov Kamenetsky zt"l, who pointed out that, contrary to what people believe, Yosef did not find release from captivity because he successfully interpreted the dreams of his cellmates. Rather, he looked at them one morning, and noticed something different on their faces. "Why do you appear downcast today?" They had not said a word. Yosef, who had every reason to be absorbed in his own self-pity, was released from his cell because he saw the anguish on the faces of two other human beings, and reacted to it. You can't do that digitally.
Maybe if I met Mark Zuckerberg, instead of forming my opinion from so many digital bytes, I would think differently of him. Maybe that's the point.
This essay first appeared in this week's Ami Magazine, and is published with permission.