WikiLeaks and Anti-Semitism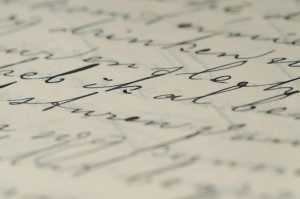 WikiLeaks continues to be a big story more than two weeks after the latest batch of State Department documents were released. What has so far been poorly understood, however, are the motivations of WikiLeaks founder, Julian Assange. Most people assume that Assange is either a fierce proponent of government transparency, which he is promoting via WikiLeaks or that he is driven by opposition to aspects of American foreign policy, such as the war in Afghanistan.
As it happens, Mr. Assange wrote two essays in 2006 setting forth his philosophy. He is an anarchist, who does not just oppose particular American policies, but American power as such. He told Time Magazine the week of the most recent release that his goal was not the creation of a more transparent society, but a more just society. And more just means, first and foremost, a neutered America.
In his view, the American government is "an authoritarian conspiracy," which he seeks to make less effective by reducing the ability of various "conspirators" to exchange information and talk to one another. Exposing American government communications, from this perspective, is only a means to the end of rendering the American government smaller, slower, and stupider, by making its various branches increasingly reluctant to share information with one another.
Michael Moynihan, writing in Reason Magazine, shines light on another puzzling aspect of WikiLeaks: its association with rabid anti-Semites and Holocaust deniers. Israel Shamir, who once lived in Israel and served in the IDF, serves as the Russian-language aggregator for WikiLeaks. This same Shamir once told an audience at Tel Aviv's Israel-Palestine Friendship Center, "Jews exist only to drip the blood of Palestinian children into their matzas," and proclaims it the duty of every Muslim and Christian to deny the Holocaust.
As the person responsible for distributing the WikiLeaks cables to Russian news media, Shamir has added his own forgeries to the true documents. According to Russian reporter Yulia Layynina, on Echo Moskvy radio, he forged a cable showing collusion among those who walked out of a U.N. speech by Iranian President Ahmadinejad, whom he has described as a "brave and charismatic." Shamir's son, Swedish journalist Johannes Wahlstrom, serves as the Swedish spokesman and "gatekeeper" for the cables. Wahlstrom has his own history of falsification. In a 2005 article for a left-wing Swedish paper, he argued that the Swedish media is manipulated by Jewish interests on behalf of Israel. When three of those quoted complained that he had falsified their words, the magazine withdrew the story and apologized.
When queried about the Shamir/Wahlstrom connection to WikiLeaks, spokesman Kristinn Hrafnsson, did not deny that WikiLeaks knew of the accusations that Shamir is an anti-Semite, but professed to be perplexed about why the questioner thought that should make any difference.
WikiLeaks, it would seem, is just another example of how filled with anti-Semitism the far Left has become.