Judge Everyone Favorably, Reprise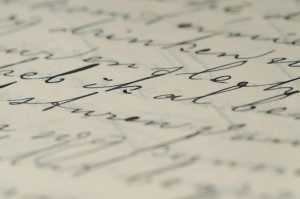 Does everyone favor their own, except the Jews? It is we who have a Mitzvah to love our fellows like ourselves, and to judge every other Jew favorably, as we would like ourselves to be judged. Based upon two recent cases involving secular courts, bad judgments, and community support vs. condemnation, we are failing.
Yesterday in New York, Gov. David Paterson commuted the sentence of a father jailed for protecting his son and family. By my reckoning, the father should never have seen the inside of a prison, except that the justice system in New York has bizarre notions of what qualifies as self-defense — but here are the facts, so you can make your own judgment:
Aaron White was at a party, a "beer bash." He was accused of having posted online threats against a girl at the party, and was told to leave. Although the accusation was false, he complied and went home. But a gang of five other teenagers decided that throwing him out of the party wasn't enough, and went to his house, calling him on his cell phone to inform him that they were on the way to beat him up.
His father, John White, was awakened by his panicked son: "some kids are coming here to kill me." When the mob pulled up, John White walked down the driveway of his elegant house, holding his handgun. He intended to scare them off, and to protect his son's life.
According to White, as he was turning away, Daniel Cicciaro tried to take the gun, and the gun went off during the dispute. According to Cicciaro's friends, he tried to bat away the gun, White brought it back to bear, and fired.
It makes no difference. Neither, in my opinion, does it make a difference that the Whites are African-American, while Cicciaro and his friends are white, or that the KKK torched White's grandfather's business in Alabama in the 1920s. African-Americans point to a very different result in Texas, where Joe Horn, who is white, saw four dark-skinned men robbing his neighbor's house, called 911, and with 911 recording exactly what happened, walked outside, confronted them, and then shot them. Horn was never prosecuted and is regarded as a hero in his community. Blacks are justified in calling the difference racism.
Justified, but wrong. In my opinion, the difference is that the laws in Texas are sane, and those in NY are not. The laws in New York are the reason why Bernhard Goetz was prosecuted for attempted murder and first-degree assault after being surrounded by four teenagers with sharpened screwdrivers, and shooting them. In that case the races were reversed, and the prosecution driven by equally convoluted laws.
Texas recognizes something called the Castle Doctrine, which says that a person may use deadly force to defend his home and/or any other innocent persons legally inside it, from violent attack or an intrusion which may lead to violent attack. The law also applies to a neighbor's house when the neighbor has requested that you watch it. Horn went even a step beyond that, because he didn't even know his neighbor… but the men were shot after they charged onto his property in response to his verbal warning that he would shoot them if they moved.
Even if the account of Cicciaro's friends is entirely correct and accurate, the young man was not batting away the gun from a 56-year-old in order for he and his four buddies to come in for tea. Attempting to bat away that gun was the first overt act of violence, and White had every right to defend himself.
But be that as it may, there is no question that the trial in the White case was racially charged. The NY Times described the courtroom as "blacks seated on one side and whites on the other." I would've been seated with the "black" side, I suppose, but among those present, they were all siding with "their own."
When the accused party was an Orthodox Jewish couple in another recent case, we saw a very different reaction from that couple's community — ours. Instead of siding with our own, we sided against it, with the flimsiest knowledge of the facts of the case.
A couple named Heidi and Mendi inadvertently placed a custom, human-hair sheitl (wig) in a dry cleaning bag. The dry cleaner, rather than setting it aside, dry cleaned it — which completely destroyed it.
The couple foolishly decided or agreed to let their case appear on The People's Court, a popular television show in which a retired judge hears the case, conducting a binding arbitration session in front of the cameras. The couple says that their intentions were good — that even if the dry cleaner lost the case, she would end up being paid more for the TV appearance then she lost in the decision. Nonetheless, it was obviously foolish for an Orthodox couple to go on the show. First of all, for a young woman to claim she has "nothing to wear" unless she has a $3000 custom wig says something about a segment of our community that I think we ought to be very hesitant to display in front of the world. To blame a dry cleaner for not knowing that a wig in a dry cleaning bag isn't supposed to actually be dry cleaned is questionable, and to expect a dry cleaner to know the outrageous value of a custom, human-hair wig is itself completely outrageous.
But that wasn't why the judge got angry at the couple.
In her closing remarks, the judge claimed to have called up the Georgie wig company to check the facts, and was told that there had been no such purchase. As described in the Forward:
The couple presented a Georgie invoice for $3,000. But the suspicious judge phoned the wigmaker during a recess — and found out they don't even stock the wig at the center of the case. And the real $3,000 perruque? "You are passing this excellent wig on your head, that costs $3,000, as the receipt for the wig that you want to be recompensed for here," said Judge Milian, pulling out the invoice with a flourish.
What followed was a tremendous hue and cry from the Orthodox community — against the couple. I am not talking about the purportedly-Orthodox gossip blogs, from which we would expect no better. I am talking about Orthodox rabbis who were strident in their immediate condemnation of the couple for the tremendous Chilul HaShem, desecration of G-d's name, caused by their dishonesty.
The aforementioned dishonesty, as it so happens, may not even exist — and we only know it due to Rav Yair Hoffman's personal effort to hear the other side of the story. There are two companies called "Georgie," resulting from a very unpleasant breakup between Georgie herself and her ex-partner (and ex-husband) many years back. Georgie herself was in France during the trial. The judge never spoke to her. Georgie says that she knows the couple well, recognizes the destroyed wig as her work, and personally put together (in under 24 hours) the wig that Heidi now wears.
The judge decided to do her own detective work, called Georgie International instead of Georgie herself, and leaped to conclusions. And much of the Jewish world went right with her.
We have an obligation to judge our community and its citizens favorably. Two months ago, an Orthodox blogger hastily endorsed the condemnation of Kollel life by an anonymous, troubled young Kollel student which appeared in the pages of Yediot Achronot. When I questioned the intelligence of anyone who would believe an account which the student himself recanted, saying that "any intelligent person understands that the things that [he] said are not correct," the aforementioned blogger then turned on me, saying that I "seem to constantly doubt any negative news about the Charedi world and accuse the media reporting it of anti Frum Bias."
Well, in this case, he was at it again. Here are his words:
This couple were caught in a lie… they used fraudulent documentation to 'prove' the value… My guess is they took advantage of an old wig that inadvertently got mixed in with their laundry. They saw an opportunity for a quick buck and they tried to pull off a $3000 fraud. The exposure of this fraudulent couple was in front of millions of people who watch this program…

I can just see the thinking: 'What does the dumb Shiksa sitting on the bench know?' 'We can easily snow-job her.' 'And those foreign born dry cleaners?' 'What a bunch of rubes!' 'This'll be the easiest $3000 dollars we'll ever make!' 'Besides – they're all Goyim; it's a Mitzvah to steal from them!'
He called them a fraudulent couple, he labeled them a pair of liars, and then segued right into an anti-Semitic stereotype, claiming that they represented those Orthodox Jews who believe it is a "mitzvah" to steal from non-Jews. Pressed by a commentor to think about the other side of the story, this blogger remarked that "if there is an explanation that… even clears them of any fraud — I will publish a complete apology."
Along came Rabbi Yair Hoffman, and published an explanation that clears them of any fraud. The blogger, far from "publishing a complete apology," claims to "remain skeptical," and then falls back on the Chilul HaShem that resulted because the young couple "chose to be on the show."
As I have already said, I believe it was an incredibly foolish and misguided decision for an Orthodox Jewish couple to put themselves in front of the cameras on The People's Court. But a foolish and misguided decision is a far cry from intentional deceit, and for causing the Chilul HaShem that resulted from the Judge's rush to judgment, offering up her own false testimony without the least opportunity for cross-examination or rebuttal. The "complete apology" is fully deserved… and still pending.
As for whether I "constantly doubt any negative news about the Charedi world," I am guilty as charged. It's called Havei Dan es Kol Adam l'kaf zechus, judge every person favorably, which we are obligated in Halacha to apply to any person who generally conducts himself in accordance with the practices of a G-d-fearing Jew. And not only that, but I seem to be proven right more often than not. What is the defense of those who rush to conclude that the evidence is overwhelming, that the so-called observant Jew must be a charlatan and a faker — only to repeatedly be proven to have both failed to judge favorably, and to be wrong to boot?