Teaching Emunah to Our Children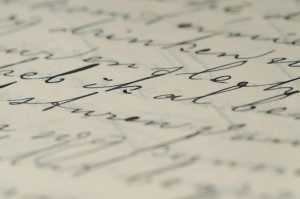 I was honored with a last-minute invitation to participate in Ami Magazine's Premier issue, which appeared yesterday. I responded with the following essay. In general, I like what the editors did — this original version was slightly too long for their parameters — but at the end of this essay I will share my one hesitation.
This past Shabbos evening, I had the opportunity to speak to a small group of High School students on a Shabbaton. I chose an unusual topic — unusual, perhaps, because it is so basic: how we know, from the Torah itself, that it is almost unimaginable that anyone could have written it besides He who could and does fulfill the promises contained therein.
I recall hearing Rav Shlomo Wolbe zt"l speak about a related subject as part of his weekly mussar shmuez in "Lakewood East," where his son-in-law, ylctv"a Rav Yaakov Eliezer Schwartzman shlit"a, is Rosh Yeshiva. Rav Wolbe said that every yeshiva student needs to have five reasons why he knows that HaShem created the world, and five reasons why he knows that HaShem gave us the Torah.
This made a unique impression precisely because this is a subject ordinarily discussed at Kiruv seminars, rather than with B'nei Yeshiva. Some believe that Emunah Peshuta, simple faith, requires that one not investigate such basic and fundamental elements of our beliefs. It may be true that in previous generations, it was unnecessary to grapple with these topics. Today, however, outside influences knock on the door of every Jewish home, and Rav Wolbe said that we must know why we believe what we believe.
In fact, it has often been argued that the Rambam's famous "Ani Ma'amins," his thirteen fundamentals of faith, begin with a mistranslation from the original Arabic. For if we turn to the opening words of his Mishnah Torah we find a somewhat different — and stronger — formulation: "the foundation of foundations and pillar of wisdom is to know that there exists a Prime Being." It is not something that we simply believe, but something that we must know, rationally as well as viscerally.
Rabbi Daniel Mechanic's Project Chazon offers programs designed to "prevent at-risk behavior before it even begins," and to "severely reduce or even eliminate self-destructive behaviors in troubled teenagers." In his work, Rabbi Mechanic uses much of the same material that he used as the director of Aish HaTorah's Discovery program, repackaged for Orthodox high school students. It shouldn't surprise us that this is one component of a successful approach — he makes Emunah into something both lively and logical. Is there any chinuch, any education we can transmit, greater than this?
For me, one of the highlights of the evening was that my own teenage daughter was present and listening. For all of the excellent mechanchim and mekarvim (educators and outreach professionals) who devote their lives to educating our children, it is still "the foundation of all foundations" for children to hear these messages from their parents. Nonetheless, it's not something easy to sit down with them to discuss.
How, then, can we deliver the message without saying it to them directly? By speaking with others. This is yet another benefit of welcoming those not yet observant into our homes — to see how we live our lives, and to learn "why we believe what we believe." When your children hear you declaring your faith and your knowledge to others, it cannot help but affect them as well.
In the edited version, the final phrase appeared as "it cannot help but affect them too, and keep them far from risk." My hesitation is that I think it's a bit presumptuous to claim to know what will keep a child far from risk. First of all, my oldest is still a teenager — need I say more? And second, I know of too many families with children no longer part of the Orthodox community, with too many very different situations, to claim that any one technique will keep a child "far from risk." We must do our best, communicate, love, and parent — and pray.