A Different Path For Women's Torah Learning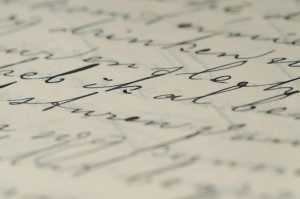 They mourned when Shira Smiles traded the hills of Hollywood for the heights of Ramat Beit Shemesh, leaving behind a small army of ardent followers. They kept up the connection through a regular video feed. Now, they have one more way to stay in touch with their beloved teacher. Feldheim has published Torah Tapestries, her new sefer on Bereishis.
If you are ready to scream "feminist heretic," think again. Mrs. Smiles is about as frum as they come. Having won widespread acclaim (and many invitations), she nonetheless refuses to speak for men. She eschews that favorite shibboleth of the Left – autonomy – and refers any novel situations to her rebbi of many years, without whose approval she will not budge.
Despite her clear identification with the Torah world, or perhaps because of it, she may have started something bigger than one talented woman's career. She may have discovered another, more traditionally acceptable, path for women seeking intense and deep Torah study.
Face it. The Torah community does not provide many organized opportunities for women who have the skills and desire to study Torah textually. Women looking for that often face an uncomfortable choice. They either have to settle for presentations that are unchallenging and unsatisfying, or seek it out in programs whose hashkafa is way out of synch with their own. Why should a young woman who learned to love textual learning have to find it in an institution that offers women Talmud faculty members from JTS, or male teachers who speak about their misgivings about the authority of Chazal?
Mrs. Smiles may have the solution. (There may be other women who have come up with a similar approach, and I apologize for not knowing their identities. Mrs. Smiles's success is something I have seen personally.)
For the many years she taught it Los Angeles, here shiurim were attended by far more women than in any women's gemara program I've heard of. While a very small group of women struggled to create and keep alive a program offering textual learning for women, Mrs. Smiles was packing them in. They flocked to her shiurim from all parts of the Orthodox continuum and beyond, including some women rabbis who loved listening to her.
As best as this male observer could tell, her winning formula contained two ingredients. Firstly, she leaned heavily on some very meaty sources. She was knowledgeable in significant amounts of Nesivos Shalom and Sfas Emes, and threw in liberal quantities of Maharal. Secondly, she offered what her attendees described as a woman's voice. In other words, she conveyed the material faithfully, and then applied it in a manner that both reflected her feminine perspective and appealed to the female listener. (I'm not being PC here. After years of giving a weekly participatory Chumash class to women, I am utterly convinced that there is a definite feminine perspective on parts of Torah. There are insights into Chazal and meforshim that only women come up with, and that men will agree with heartily upon first hearing.)
Why did this work? I believe that Mrs. Smiles offered material that was deep instead of predictable, and many women appreciated that. By turning to tried and true seforim beyond the small group favored by others, she could assure her audience of some chidush every time, instead of warmed-over repetition of what they had heard dozens of times before.
She also offered women what they felt they needed, rather than what society told them they should want, that being sharing the same intellectual space as men. Women came out of Mrs. Smiles's shiurim with a sense that they had gained something usable, whether it was inspiration, or a deeper understanding of a concept that was familiar to them.
Simply put, the most novel, innovative part of Mrs. Smiles's approach was assuming that a bright woman who had not spent years in a beis medrash could nonetheless teach herself to struggle though a Sfas Emes, and other weighty machshava seforim. This was not such a dangerous proposition, since yeshiva students aren't taught how to approach Sfas Emes either. They, too, must struggle through it at first, albeit with the advantage of a presumably larger vocabulary of Hebrew and Aramaic words and idioms.
Mrs. Smiles's sefer (with haskamos from some prominent rebbetzins, as well as one token male: Rabbi Zev Leff) draws on many works beyond the key ones mentioned above. The subtitle of the book reads, "words of wisdom woven from the weekly parashah," and Mrs. Smiles uses many different hues and textures in her tapestries. A partial list includes: Bnei Yissaschar, Be'er Yosef, Netziv, Shem MiShmuel, Emes LeYaakov, Shiurei Daas, Ohr Gedalyahu, Rav Yerucham Levovitz, Rav Dessler, Rav Yosef Dov Soloveitchik, Rav Wolbe, Rav Mattisyahu Solomon, Rav Avrohom Schorr and Rav Moshe Shapiro. The pieces I sampled were not as challenging as her shiurim; I suspect some publisher's demands dictated the audience that the sefer would have to reach.
In the final analysis, who – male or female – could resist sitting down to such a rich diet?
Mrs. Smiles's success suggests that an antidote to the often well-intentioned but (in the opinion of the yeshiva-trained community) misshapen call for gender equality in the curriculum might be to encourage more bright future teachers to apply themselves to mastering the magisterial machshava works that are dripping with insights on every page. Many of us (including this author) do not support making gemara part of the general curriculum for girls' high schools. Do we have any problem with women studying difficult machshava seforim textually? If we don't, couldn't this introduce some excitement and energy in women's learning, while steering clear of the sometimes agendized calls for a different kind of learning for women?