The Burqa Quandary, Continued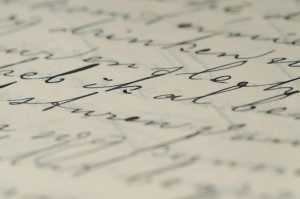 Three weeks ago, I wrote about the quandary posed for Torah Jews by the bans on the wearing of the burqa being debated in Europe. Not surprisingly, the Orthodox world has spawned its own burqa wearers – mostly centered in Beit Shemesh. If modesty is a good thing, they apparently believe, the more the better. The Eidah Hachareidis, which has never been accused of nonchalance in matters of tznius, begs to differ. The Eidah intends to ban the burqa.
Rabbi Shlomo Pappenheim, a senior Eidah leader, labeled the wearing of a burqa an unhealthy "obsession." He went so far to say that whenever one finds such obsessions, far beyond the requirements of normative halacha, one must be wary of "severe transgressions." (That prediction has already proven to be the case with respect to the leader of the burqa wearers.)
Indeed, I once heard from one of the generation's leading ba'alei hashkafa that the extreme obsession with modesty among the Ishmaelites is a proof to Chazal's statement that Yishmael inherited nine of the ten portions of licentiousness that came into the world – as is their picture of the world to come as a place of debauchery.
On the issue of the European bans, Claire Berlinski had an interesting take in the August 16 National Review. Berlinski lives in Turkey, where burqas have proliferated over the last five years. She examines various arguments why such bans might not constitute infringement of religious liberty, and concludes, on many of the same grounds that I did, that these arguments are weak: "Let's be perfectly frank. These bans are outrages against religious freedom and freedom of expression. . . . The argument that the garment is not a religious obligation under Islam is well-founded but irrelevant; million of Muslims around the world believe that it is. . . . " And she acknowledges that it is "cruel to demand of a woman that she reveal [what] her sense of modesty compels her to cover."
Nevertheless, Berlinski argues, the burqa must be banned. If the burqa becomes the standard of modesty in European Muslim communities, any woman who does not wear one, whether she is Muslim or not, will find soon herself subject to physical assault by Muslim men who view any woman they consider immodestly dressed to be fair game. She adduced European crime statistics to support her point. Bans on the burqa, she concludes, are a "sign of a desperate society." But things have gone so far in Europe that they are necessary.
I argued in the earlier piece that there is a compelling state interest in banning the burqa is with respect to airport security. Apparently Canadian airports don't think so, according to Daniel Pipes August 3 weblog. Even though all air travellers are supposed to show photo identification, that requirement is frequently waived by security personnel in both Toronto and Montreal's airports for Muslims (presumably women) whose faces are veiled. Air Canada even threatened to sue one traveler who took a video of these security breeches.