Chelsea's Wedding and the Third Mesorah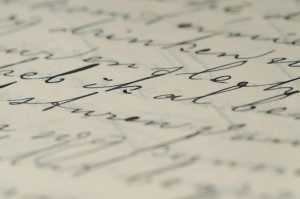 When the Clinton-Mezvinsky nuptials were announced, I played the role of Grinch, and opined that there was little cause for celebration. Nothing could change my mind. All of us certainly wish Chelsea Clinton all the happiness in the world. In any intermarriage, our bone of contention is with the Jewish participant, who becomes (at least in the case of Jewish males) the tragic terminal point of a Jewish lineage nurtured in by centuries of steadfastness and mesiras nefesh.
Mezvinsky, like so many others who intermarry, had to real possiblity to make the decision we would have preferred, so we can hardly assign blame there. Nothing but a rich and authentic Jewish upbringing can counter the attraction of romantic involvement, and Mezvinsky never had it. He proudly displayed his heritage – one insufficient to prevent him from doing what all Jews for millennia regarded as breaking with it – by wearing a talis in front of a watching world, and having a Reform rabbi co-officiate with Chelsea's Methodist minister. That may be an accomplishment for him, but it can hardly be a source of comfort or pride to the rest of us. To the contrary, the melding of Judaism with Methodism should give neither Jews nor serious Methodists much to cheer about.
A different point of view appeared in a blog piece that was picked up by multiple outlets. An advocate of "Open Orthodoxy" claims that there is a silver lining to the cloud. The Clinton wedding, he argues, shows that Jews have fully arrived in America. For the grandson of a Jewish grocer to be accepted with open arms by one of America's First Families shows that the gentlemanly antipathy to Jews common and accepted, especially with America's upper class – has dissipated.
I received many pieces of mail about this blog piece. None were dispassionate, unlike the stream of mailings I get on any ordinary day. They were laden with emotion, running from indignation to contempt. They were not supportive of the piece. Why would this be? The rabbi neither endorsed intermarriage (he wouldn't if his life depended on it!), nor pooh-poohed its halachic unacceptability. He simply pointed out a truth about this wedding. It said something powerful about the place of Jews in our wonderful medinah shel chesed.
Why am I not comforted?
Some would say that he missed the point. If intermarriage is the price we pay for acceptance, bring on the ghetto. Advocates of Open Orthodoxy might not concur, but lots of us would argue that the tragedy of intermarriage is not worth the temporal advantages of acceptance by our neighbors. (Or, as a variation on this theme too deliciously phrased to pass up, "If a black hat will keep you frum in America, you should wear two black hats, not just one." That's the way Rabbi Aaron Rakeffet-Rothkoff, quintessential Torah Umadda enthusiast and biographer par excellence of R. YD Soloveitchik zt"l put it a few days ago in the Jewish Press.)
I would say that we have still not gotten to the point.
For hundreds of years, some Jews reacted to the then-much-rarer incidence of intermarriage by sitting shiva. (No, it wasn't always much rarer. Historians argue that before the Spanish expulsion, intermarriage rates mimicked what they are today.) We generally don't do this today, but not because we are more enlightened, or because we are more open. We don't because there is so much divorce today, that we still hope to reclaim the lost soul. Were it not for pragmatic reasons, the only legitimate response for an authentic Jew is to sit shiva.
Why? Because Jews have to think with more than their brains. R. Yosef Dov Soloveitchik, zt"l, declared that there are three mesoros in Yiddishkeit. We are most familiar with the mesorah of activity, how a Jew must act. The rich and nuanced literature of halacha is our lodestar, and has never failed us.
The second mesorah is a bit more complex, and somewhat more difficult to access. We have a mesorah on how Jews must think. We access it by studying Chazal, by immersing ourselves in all parts of Torah – whether the strictly normative portions of Shas (which shape our thought processes, not just our actions as we delve into them), or the all-important guidance that comes to us from midrash, aggada, and sifrei mussar.
What's left? Rav Soloveitchik said that the third mesorah is the hardest to properly locate and grasp. It is the mesorah of lev, of the heart, of how we emote. If we received a traditional chinuch, we saw many sources promoting the need for emotions not to run helter-skelter with a life of their own. The heart needs to be guided by the moach, by the intellect. (The most beautiful development of this theme to this author is the Meshech Chochmah on the pasuk of mishchu u-kechu lachem tzon.) We have a sense of the power of emotions to mislead us, and recognize the need to channel their power.
This is not, however, what I believe R. Soloveitchik meant. The sur me-ra, the keeping out of trouble, is not the hard part. Where we often fail is in understanding how and where HKBH wants us to apply the rich force of emotion to get us to a better place. If, as Shlomo wrote, there is a season for all emotions, when should we react with sadness, or even anger? What should (as opposed to what does) make us happy?
A Jew will gain some appreciation of this mesorah only if he or she has wrestled with the problem, and then been fortunate enough to spend time in the company of true Torah giants. The very fortunate will have had the opportunity to have lived directly in their shadow. Others will at least have gotten a sense of their greatness and their reactions by reading and valuing the biographies of Torah luminaries.
Whatever the mind tells us is true about the Clinton wedding, there is no question about how a Torah Jew should react to an intermarriage, even of the rich and famous and secular. The lev allows no room on this one. There is no room for happiness or consolation, for whatever the reason.