No Smokers for My Daughters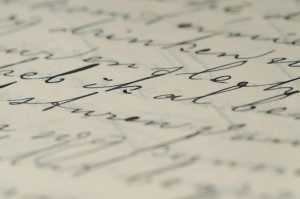 I always find it amusing when readers of fiction seek to engage the fictional characters – or their creator – in argument. Such was the case, in the Mishpacha Magazine serial "Whispers in the Wind" a few months back, when Binyomin Levine, an outstanding bochur in Lakewood, delivered an impassioned defense of his friends who smoke to his date, Tzippy Hoffer. Binyomin does not smoke and considers it a "foolish" habit. But he nevertheless urges Tzippy to tell her friends not to automatically dismiss a bochur who does, as many of his friends smoke, including "some very accomplished bnei Torah." The habit must be put in perspective, he explains: It is one of the few outlets that bochurim have for dealing with the extreme pressure of intense learning.
Though I feel a bit silly, I want to urge Tzippy's friends to ignore Binyomin. Sure, Binyomin is absolutely correct that some fine learners smoke. Still, I would never agree to a shidduch for a daughter if I knew the boy smoked, even if he were the proverbial "best boy" in Brisk. (That threat alone, however, is not likely to turn the tide against smoking, as I have only one daughter, and she is happily married.)
The simplest and most important reason is: I would have no wish to see my daughter a widow or my grandchildren orphans. I will never forget a letter from the wife of a heavy smoker to Dr. Avraham Twersky, in which she sought Dr. Twersky's help in dealing with her anger towards her terminally-ill husband for leaving her and their eight children without the husband and a father they so needed. (That letter helped at least one long-time smoker kick the habit.)
In the shidduchim process, we leave no stone unturned in our efforts to find out whether there are any health problems on the other side, acting as if we were accomplished geneticists in our weighing of every slight medical problem we uncover. Yet there is no better predictor of future health problems than smoking, which is estimated to claim five million lives annually around the globe. Not by accident does every carton of cigarettes carry in big black letters the logo: Smoking Kills.
Sure, most bochurim who smoke intend to quit after marriage and some of them will – often many times. With respect to the vow to quit after the chuppah, the cigarette companies, which lace their products with chemicals designed to increase nicotine addiction, and the yetzer hara, whose favorite word is "tomorrow," walk hand in hand.
One of the great challenges facing parents of girls is that it is so hard to gauge the middos of a bochur, even though they are the most important determinant of our daughters' future happiness. (A wife is unlikely to know whether her husband is the biggest lamdan in his kollel or only the second best, but she will soon learn whether he has a bad temper.) As the Steipler Gaon used to say, "A shtender never yelled back" – i.e., a young man's middos are not really tested as long as he is in yeshiva.
Smoking is a hint to one important middah: consideration. As Binyomin admits, smoking is an "unpleasant" habit. The smell of a smoker and his garments is off-putting to any non-smoker. In the days when transatlantic flights still had smoking sections, my young children refused to get close to me upon my return from abroad if I had passed through the smoking section once or twice on my way to the rear of the cabin.
And someone who smokes around others rises to the level of real menace. Secondary cigarette smoke has a negative impact on those exposed, particularly young children and pregnant women.
Smoking, as Binyamin rightly tells Tzippy, does not indicate any deep-seated psychological problem. But the ultimate task of every Jew's life is to enthrone his mind as the master of his body. Starting to smoke is, at the very least, not being roeh es hanolad (anticipating the consequences of one's actions). Whether or not it is a violation of the commandment v'nishmartem meod l'nafshoseichem, sticking something in one's mouth knowing that it is injurious to one's health is, at the very least, stupid. Yes, almost all of us manifest a lack of mind over body control in different ways, but parents of girls in shidduchim must make do with whatever scraps of information they can obtain.
Perhaps I have an unrealistically idealistic view of what it means to be a twenty-two-year-old ben Torah. To me, the term ben Torah conjures up a deep person, who carefully considers the proper course, and, when in doubt, consults with those older and wiser than he. That image does not go well with the trace of a smarter-than-everyone-else attitude in smoking despite the known dangers: "The goy says it's not healthy to smoke, what does the goy know?"
My idealized ben Torah doesn't do anything to be "cool" or part of the crowd. When I see a young man waving around a cigarette, in the manner of popular culture icons of decades ago, when smoking was considered the essence of suavity, I suspect the latter.
Binyomin may be right that smoking is one of the few outlets to release pressure for yeshiva bochurim. But bochurim are not the only ones under pressure. Nor does pressure magically abate after marriage. Young women, who may be dealing with thirty energetic kinderlach by day and hearing non-stop about the shidduch crisis at night, are not without pressures. Yet how would a young woman who felt the need to occasionally blow off a little smoke – just before marriage, of course – fare on the shidduch market?
For those yeshiva bochurim who need a release from the tensions of intense learning, the hypothetical Rosenblum daughters will still be available for those who need to occasionally play basketball, jog, swim, or just go for a walk (the latter two of which were common activities among European yeshiva bochurim) to relax from the pressures of learning.
In conclusion, I write not to hurt the shidduch prospects of bochurim who smoke, but to offer them a she'lo lishma incentive to give up a self-destructive habit. I'm pretty sure the girls agree with me on this one.