Let's Not Institutionalize Mediocrity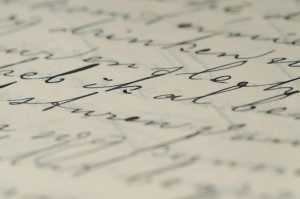 [This post is a response to a comment by Dr Meir Shinnar to a previous post.]
No, no, a thousand times no.
We do not misunderstand. And we do not challenge the fact that women's roles have expanded in almost all parts of the Orthodox community, in some cases more than in others. Some of us as individuals welcome these changes (myself included) more than others. That is not the issue. We have not seen massive upheaval about women serving as principals, heads of social service agencies, therapists, attorneys and accountants. You are setting up a straw man.
It is frustrating to come back to the same argument again and again, each time taking longer to wade through increasingly more complex comments, all of which miss the point.
There is halacha, and there is meta-halacha. The latter is part of any legal system, and in the case of ours, explicitly endorsed by the Gemara, the Shut literature, and Shulchan Aruch. You can run, but you can't hide.
"The opposition of Aguda (and some within the RCA) to the rabba without any clearly formulated rationale of what the problem is – either halachic or traditional" is not highly problematic, as you say. What is highly problematic is the inability of some within the RCA (and everyone on the far left) to recognize that there are decisions that are made – decisions that are normative and binding upon the community – that cannot be pinned on specific mekoros. There are times that the leaders of a community sense that something is unhealthy, that a line must be drawn in the sand. Rabbi Lamm has invoked "tradition" as what is being trampled upon here; further to the right the vocabulary shifts to Daas Torah. These are variations on a common theme.
The opposition you speak of cannot be smugly sneered at as coming from the benighted Aguda camp. Virtually all the people I have spoken to about this come from the YU camp. As you probably know, a few weeks ago, a hurried attempt was made within the RCA to push for stronger language against Maharatitude than the original RCA release. In very, very little time, one hundred members (myself included) signed that document. I doubt if many of them had dual membership in Aguda (although some did).
"The fact that some wish full egalitarianism is not a license to prohibit what is permitted." Entirely incorrect. License is granted by halacha itself. As I appended to some earlier comment, look at Choshem Mishpat Siman 2. Batei din can act outside of the law to protect the community from transgression. (Look as well at the single most important responsum regarding the rights of a majority to legislate against a minority – Shut Maharam Me-Ruttenberg v.4 # 941. Inter alia, he takes for granted that legislating l'megdar milsa is legitimate. Later teshuvos assume that this is true even for a minority legislating against a majority!) If full egalitarianism is seen as a threat to kedushas Yisrael, then indeed there is room to draw boundary lines artificially. With the exception of the YCT crowd v'hanilvim aleihem, the majority of the community senses the need for such boundaries, even if many clamor to understand why they are drawn exactly where they are. But in the final analysis, all boundary lines seem arbitrary. Does it make much sense that if you eat one gram less than a kezaiyas you have not fulfilled the mitzvah of eating matzah, but the one additional gram makes all the difference in the world?
The issue is not Aguda v. YU. All those I have come across who think that the issue of ordaining women is a critical one, and that a statement must be made that repudiates the approach of Rabbi Weiss et al, are rabbanim who have personally experienced deep levels of learning and its personalities – and have stayed connected with it b'lev v'nefesh. They are people who take the term "ben Torah" as the highest form of compliment to which they can aspire. They hail from YU, but they are as concerned about creating a ziyuf ha-Torah as anyone further to the right.
Herein lies a tragedy within a tragedy. The immediate – not long-term – loser in this debate is going to be the relationship between the Yeshiva world and the Centrist one. Within the Yeshiva world, different Roshei Yeshiva have been of different minds regarding whether bridges should be built between the camps, or existing ones should be burnt. I have been for many years an outspoken champion of the former approach. If the RCA does not act to distance itself from the YCT crowd, I fear that the latter will have scored a victory. They will argue that Centrist rabbis speak a Torah language so different from the one spoken in the RW yeshivos, that real communication is impossible. The constant call, "Prove it! Show it to me in a Rambam! Find the siman in Shulchan Aruch – and if you can't, I can reject it," is so foreign to yeshiva-trained people, that it might just as well be coming from another planet.
Curiously, you offer us a much clearer perspective on why we must move to affirm that women cannot be rabbis. You point to de facto changes in the role of the rabbi, which "include public communal roles, administrative roles, teaching roles, chaplaincy, counseling, etc. – essentially every single component role of a shul rav…" Surely these words are not your own, or they are a terrible slip. Every single component? What about being a talmid chacham? Does that not even make it to the list?
We often, in Jewish life, maintain public standards that are different from common, ordinary practice – simply to remind people of the truth. There is nothing dishonest or hypocritical about this. We recognize that we may fall short of where we should be – but we refuse to enshrine mediocrity by making it a community standard. Yes, there are many shul rabbis who are woefully ignorant. But that is not the way things should be. (In the US, we need no reminder of this. In parts of the 20th century, we trained rabbis in many disciplines who remained, however, ignorant regarding Torah. They were well meaning, but those decades were not times of great halachic consistency and rigor. Much of the growth of haredi America can be attributed to young people turning their backs on the institutionalized ignoring of halacha that they found in their local shuls, and their running to the only places that they could find practices resembling what they saw in Shulchan Aruch.) Males have yeshivos in which they can become competent talmidei chachamim. Admitting women to the rabbinate amounts to a statement that rabbis do not have to be talmidei chachamim. This is not a statement that the community ought to make. Perhaps this is what we all sense in our rejection of maharats and rabas. This can change only when there will be yeshivos for women in which they can immerse themselves in learning for years, spending almost all of their waking hours learning. I'm not sure that such institutions will ever be a good thing for women. You set your sights far too low when you state that the training given women today "might not correspond to higher level bet midrash learning, has a relatively high level textual mastery." I must take firm exception to that statement. It is comparable to saying that a physician may never have had an opportunity to go to medical school, but he/she picked up a good deal in an on-line extension program. Are you ready to admit such a person into your cardiologists' association? There is no such thing as high level textual mastery without an experience comparable to higher bet midrash learning.
May we all be zocheh to see the day when there will be so much Torah learning – like the days of Chizkiyah when between Dan and Beersheva neither boy nor girl was found who was not expert in dinei taharos – that solutions to the problem will suggest themselves.
I suspect, though, that titles will not be much of an issue.