The View from Nebraska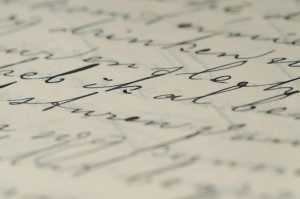 During the recent discussion of triumphalism, apologetics, and the real ills facing the Orthodox community, several people asserted that the problems might outweigh the media bias. As Rabbi Landesman asked, "can we be certain that if the media were absolutely unbiased, public perception of the chareidi world would improve dramatically?"
As if to answer the question, this week's Mishpacha — no stranger to criticism of our internal ills — features the story of Stephen Linenberger, a doctoral student and Associate Professor at Bellevue University who recently taught a week-long class to Orthodox students in New York. He was tasked with leading a week-long intensive in Leadership Studies for a group of Orthodox master's degree students, studying under the auspices of the National Council of Young Israel. This led to a revised selection for his doctoral dissertation, which was to be on the topic of altruism. His new topic is altruism among Orthodox Jews, and how we educate in order to encourage it.
When he encountered the Orthodox community, he realized he had before him a natural environment in which altruism is practiced as part of the daily rhythm of life. It occurred to him that if he could study this community, and in particular how its children were shaped into becoming altruistic adults, perhaps he would be able to extrapolate principles that could be implemented within the wider family of man.
Linenberger noticed a number of significant differences in our outlook. "Judaism isn't so concerned with personal reaction; altruism is not about one's ego. Even if people believe that they will be rewarded in the Next World for good deeds, the emphasis is on action in this world, and on doing what's right."
As he conducted interviews with children, he found that Jewish children didn't quite know how to answer the question, "How do you feel about the person you're helping?" It's not that they don't feel empathy; it's that doing "what's right" (aka a Mitzvah) is independent of their personal feelings. As he put it:
They are action oriented. They take themselves out of the picture. It's not about some primitive response to the person in need, and ego centered evaluation about whether I feel like helping. It's about responding to a need. It's almost as if, contrary to what the research has always supported, the disregard for empathy heightens altruism rather than suppresses it.
But it is the opening paragraph, by writer Barbara Bensoussan, that speaks most directly to our recent conversation:
It's a peculiar quirk of human nature that we tend to be our own worst critics: the musician who hears only the mistakes in his performance, the teenager who feels irredeemably ugly at the appearance of a single pimple. We Jews, with our high standards and ideals, can be particularly hard on ourselves, as we bemoan the warts of our own society… Yet focusing on our flaws sometimes prevents us from seeing the bigger picture. In the same way the musician's listeners may have barely noticed his mistakes amid an otherwise beautiful performance, sometimes it takes an outsider who has never encountered our community to put things in perspective for us.
It is an interesting point, especially when one notes that Baalei Teshuvah ("returnees," or, in modern terms, those of us from non-observant backgrounds) feature prominently among the Cross-Currents writers accused of being insufficiently critical of our community. Perhaps it is not merely because of our personal topic choices, but also because we are, by background and experience, more acutely aware of the community's many successes.