Of Rabas and Maharats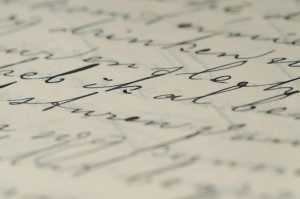 I've held my silence for weeks about the Maharat issue, mostly because I have felt that it is so critical an issue, that it deserved a magisterial treatment by someone in a higher place, not just the late-night musings of another Orthodox blogger. I have also felt frustrated and inadequate, because I realized that if I had to speak out, I did not have a game plan to convince people on the other side of the divide.
A number of things changed. First of all, as one of the editors of Cross-Currents, I read many of the comments that we don't publish. Sometimes, I see lots of people making the same point. Lots of people have been calling on the Maharat rejectionists to either demonstrate their halachic objections to women rabbis, or cease and desist from their demurral. Secondly, the RCA, the rabbinic organization of centrist Orthodoxy, begins its annual convention today. The big, divisive issue is whether the organization – as a substantial number of its members want – should take stronger measures than it has so far to distance itself from the entire drift of the Rabbi Avi Weiss camp and its move to create Orthodox women rabbis by any other name.
Had John Paul Stevens not resigned his Supreme Court seat, however, I likely would not be writing this piece.
The President must come up with a nominee that will preserve the liberal-conservative balance on the court. The nominee will have to pass muster with Democrats, Republicans, and a slew of interest groups, all concerned with the impact of a new voting member on the nation's highest tribunal.
What's all the fuss about? The hoary justices simply use their finely-tuned legal acumen to read the country's statutes and constitution. Either something is in the law of the land, or it isn't.
This, however, is simply not true. The law can be read many ways. Many new issues will arise in the lifetime of any appointee to the Court whose legal treatment will depend on the political leanings, the social platform, the general vision of each voting justice.
Some of these decisions will likely affect the well-being of the United States and its citizens for decades to come. Some will impact upon the entire planet. These decisions do not jump out of the texts of established law books, but require interpretation and a game plan for the future.
Klal Yisrael faces decisions like these as well from time to time. Now is one of those times.
Roles for men and women cannot be satisfactorily delineated by looking at black-letter law in Shulchan Aruch and the responsa. Without a Sanhedrin ready to rule authoritatively, too many halachic arguments can be opposed by opposing halachic arguments. Arguing against Maharats and Rabas through halacha alone won't work.
A decision to allow for women rabbis impacts hugely upon the way we look at ourselves, run our institutions, and structure our schools. It goes beyond law, and requires a sense of what is good for Torah and the Jewish people.
With the exception of the most left-leaning elements within Orthodoxy, there is wall-to-wall agreement that such a decision is not a good idea. Different groups will offer different arguments – and some may say that they cannot put into words why they feel so strongly. What is significant, however, is the near-unanimity on the issue.
Some people would call this process "tradition." Tradition can and does change, but that change cannot be engineered by fiat or violence, but by acclimation. At times, the process can be sped up if those pushing for change are stellar figures, like the first generations of Chassidic leaders. There are no stellar figures in terms of Torah competence behind this change.
Some of us prefer a different terminology and a different protocol for dealing with the major issues on where to point the Ship of Torah-State. We believe that matters should not be left to counting heads in the community – although in this instance the result is the same: a solid rejection of the Sara Hurwitz idea. We believe that century after century, Klal Yisrael knew where to look in regard to the large issues that loomed beyond halacha. They looked to the individuals of greatest Torah achievement as people to whom the mesorah was entrusted. They did not believe that they were infallible, nor did they believe that these individuals could pass judgment without a proper grasp of the facts. They did believe that the law could be read multiple ways, and that HKBH wished us to take counsel with the greatest ba'alei halacha available. Their saturation with Torah thought, their access to the myriad gifts described in the last perek of Pirkei Avos, would give them a preternatural ability to help the community chart a proper course.
Some people are troubled by this concept (or by its frequent distortion and misuse), but we are proud of it. We call it Daas Torah. If there ever was a decision that requires the input of Torah leadership, it is this one.
I salute those within the RCA who have been calling for the membership to listen to the Torah authorities closest to their own hearts and minds. Rav Hershel Schachter, shlit"a, should not be regarded as simply one voting member of the RCA, but as a cynosure of the organization. The opinion of Rav Aharon Lichtenstein, shlit"a, should be given parallel weight.
Considering what they hold about the propriety of ordaining women, it should become much clearer to the RCA what they need to do, and where they need to draw a line.
May HKBH give them the insight to come to the right decision – and may they have the courage to listen to it.