The Haredi Empire Strikes Back!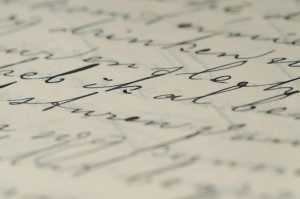 In the latest blow to the self-image of the mighty Tel-Avivian, a haredi contestant beat out his closest competitors to take top honors in the "Quiz of the State" sponsored by Arutz-2. Moshe Abu-Aziz, a 38 year old father of eight, looked like he didn't quite belong on a television set in his black suit, despite showing coolness and aplomb under fire.
Abu-Aziz, may not be a "typical" haredi male (he has an MA from Bar-Ilan, and teaches in a Chadera junior high school), but I have been told that he is not a baal teshuvah. He fielded questions about politics, history of the State, and pop-culture, despite not fully participating in it. (He does not own a television, but reads columns about it. He is also expert in solving riddles.)
As winner of the Quiz, which is cosponsored by Nefesh B'Nefesh, Abu-Aziz will be treated to a free trip to New York and three day vacation there, as well as a meeting with President Peres.
It is not known at this time whether, while in the US, he will try to appear on American Idol.
[Thanks to Doron Beckerman]