Sounds of Silence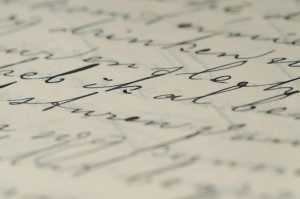 I've been following with interest the back-and-forth between two veteran Torah activists who both have done so much for other Jews over their careers, R. Yaakov Menken and R. Dovid Landesman, and I'm amazed at a couple things: 1) To date, neither the latter writer nor any commenter has put forward a refutation of what the resident of Emanuel has written, nor have they even claimed to know the situation as first-hand as she does. She may not be ultimately shown to be correct, but, in the interim, can they not bring themselves to offer even a provisional retraction and utter the words:"I'm sorry, I may have mistakenly besmirched an entire community of fellow Jews"?
Instead, I'm sorry to say, the response is vaguely reminiscent of Joe McCarthy back in the days of HUAAC, when upon being conclusively refuted regarding one purported Commie, the senator moved on without missing a beat to the next name on his blacklist of hundreds. A little intellectual honesty here would go some ways toward making this a more productive discussion.
2) Echoing R. Menken, I marvel at how the hours tick away and the days pass since R. Menken first challenged R. Landesman to substantiate his rather broad charges that " we – i.e., the chareidi community – have a marked tendency to mask many of the deficiencies that exist within our community by claiming that they are no more than the frightened ramblings of the leftist/secular world" and that "[o]ur community has numerous apologists who continue to portray our world as a bed of roses, reinforcing their views with statistically unproven assertions of how much better we are than 'them.' According to this view, we have no real problems; simply a media that is biased against us and outsiders who, as a means of justifying their refusal to recognize and accept the truths of our lifestyle, resort to hatred and bashing" – and the response by R. Landesman has been complete silence.
Now, surely, with so many apologists out there in various charedi media outlets, including, apparently this blog, and elsewhere, it shouldn't be all that difficult to marshal much, OK some, OK a bit of, OK one datum of, substantiation for his charges. I'm trying to lower the bar and make this easier – so how about this: Instead of having to buttress the broad brush claim about "the charedi community," which is, after all, quite large and diverse in its various sectors and sub-sectors, how about presenting that one datum evidencing the "marked tendency" to assert "we have no real problems" and that these are but the imaginings of a "media that is biased against us and outsiders who . . . resort to hatred and bashing" with regard to any one sector of our community – pick your favorite insular and atavistic camp within our larger community if you'd like. Once we've seen one datum, we'll at least know the claim isn't complete dreamstuff, rooted in subtle animus or abject ignorance, and the discussion can progress from there.
I must add here an important caveat. I have insufficient knowledge of the inner workings and going-on of the charedi community in Eretz Yisrael, and none of it is first-hand. I do know that the charedi community there and ours in America are quite different in many respects, including some that are relevant to this discussion. Thus, to the extent R. Landesman was addressing only his community there, I have no basis of knowledge and experience to agree or disagree with his assertions, as I do regarding my American charedi community. He certainly, however, did not make clear that his focus was limited in that way; if anything, his references to various publications indicate the opposite intention.
I should mention as well that in order to provide some actual empirical evidence on the issue at hand, I began drawing up a list of the large number of books, articles, public lectures, publicized and unpublicized organizational initiatives, and new institutions and programs that have in recent years addressed a whole gamut of problems within the charedi community. I abandoned the effort, however, once commenter Nosson Slifkin apprised us all that most of the items on my list do "not really count." For him, apparently, only uniquely charedi problems, whatever those are, qualify as examples of "the charedi world discussing its shortcomings."
Indeed, not even the manifold problems that "seep in" from the outside world – a phenomenon he seems to regard as yet one more fantasy that charedim conveniently employ to avoid self-scrutiny – make the grade. The list of problems being aired and addressed, however, is real and those efforts have already and will continue to produce real benefits for our community.
Moreover, he is greatly disturbed that Mishpacha magazine's exposure of communal problems is "far from perfect" and, he claims, upsets many people. Welcome, then, to the world of flawed and very human beings, which flaws and humanness made them, and not Hashem's ministering angels, the most fitting recipients of His Torah.
To the indictment of gross imperfection and chronic humanness, I hereby plead, for myself and on behalf of my charedi community, guilty as charged.
In sum:
• Were R. Landesman to make a case that not all of our problems are being addressed, or that some are not being addressed with sufficient alacrity or intelligence, instead of making sweeping, wildly inaccurate statements that anyone familiar with the American charedi community will write off as emanating from bias and/or misinformation;
• Were R. Landesman to treat the topic with balance and depth by acknowledging, for example, the complexity of tackling of certain issues because, by their nature and by virtue of the Torah's guidelines, they require, for example: less or no publicity, or a balancing of the impact upon the respective parties involved and the affected families and communities, or extreme caution in discerning the facts, along with a mature recognition that some problems are more intractable than others and can take very long to fully resolve, if ever, rather than seeming to demand that all problems be aired and resolved to his satisfaction, in the most public way, right here, right now, without regard to the needs of the real people involved and the dictates of the Torah, and fairly demonizing anyone of any stature who doesn't accede to such demand;
• Were R. Landesman to approach the topic in a constructive tone, with a nuanced and discerning scalpel rather than a sledgehammer, looking at the disparities between how diverse segments of the charedi community acknowledge and deal with problems, looking to "control" for elements that may impact on a particular community's success or failure in this area, e.g., urban vs. out-of-town, Chassidic vs. non-Chassidic, etc, rather than imputing all such failures to a nefarious charedi mindset, tarring thereby thousands upon thousands of individuals who vary widely in outlook, background, temperament – who are, in short, individuals, not an undifferentiated mass;
• And, finally, were R. Landesman to not give the impression, which I trust is mistaken, that he isn't much proud of what he calls "his" community, its members and their exemplary – and, yes, often unique — qualities and achievements, and, concomitantly, that he isn't deeply chagrined when that community is regularly subjected to all manner of demonstrable calumny –
Were he to do all of the above, he'd be doing something very valuable for all of us by opening an important and potentially productive conversation.