Emanuel: The Other Side of the Story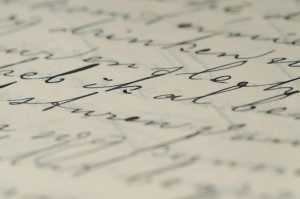 The previous writer believes that there is "chareidi triumphalism often voiced on this blog as well as other chareidi media outlets which loudly proclaim how 'goodly are our tents'" — "numerous apologists" who believe that "we have no real problems; simply a media that is biased against us and outsiders who, as a means of justifying their refusal to recognize and accept the truths of our lifestyle, resort to hatred and bashing."
Having said something so forthright and critical, he should put cards upon the table. As per my own comment to my previous article, are the two, in fact, mutually exclusive? Must the IDF first prove that not a single soldier behaved wrongly — in fact, killed the innocent — in Gaza, before bothering to tell the world that the Goldstone Report is filled with lies and defamation? To be sure, there are many on the Israeli left who believe this to be the case, and many on the Jewish left who will react with glee to such an "audacious" condemnation of unnamed apologists.
I would rather know who they are. I do not believe that pointing out that the media likes to falsify our record is "charedi triumphalism." Rather, I believe that acknowledging our successes, criticizing a biased media, and awareness of our own problems, are not mutually exclusive. With apologies to those who prefer to define "narrow-minded" as an ideology opposed to their own, rather than a genuine willingness to address multiple streams of thought, my mind is sufficiently broad to encompass all three. The previous writer never asked my opinion — so to whom was he referring? Who is the Charedi writer, on this blog or elsewhere, who believes that "we have no real problems?"
The writer acts as if his lack of awareness of efforts to publicize or solve a problem means that those efforts do not exist. I don't know how he's missed what I read in Mishpacha every week: stories about alcoholism, substance abuse, financial misdealings, anorexia, and, yes, alternatives for the kollel student in need of an income. Pretending the problems are being ignored — and many others, as I'm sure he knows as well as I, are being addressed by groups that would prefer to operate quietly — is no less wrong than actually ignoring the problems.
Further, the previous writer insists that, regarding the Bais Yaakov Chasidi in Emanuel, "no one is denying that the story itself is true," that it was formed for the purpose of discriminating against Sephardi girls. What no one denies is that racism is too plentiful in our society, as in most others — but that stamping it out cannot be accomplished through false reports about it and its extent. Contrary to what he so confidently wrote, it took scant hours for the enclosed reply to hit our mailbox.
Note that if the Bais Yaakov HaChasidi of Emanuel was indeed founded by a board including a Sephardi Gadol, and there are, indeed, any more than a handful of Iraqi, Persian, Moroccan and Temani (Yemenite) students in attendance, then the story is false. Not exaggerated, not evidence of a hidden problem we are avoiding, but a defamatory lie. I, for one, find it all to easy to believe that the Supreme Court would dismiss concerns about MP3s and makeup as "irrelevant smokescreens" because it is what they believe, rather than what the parents believe, that counts in their minds. In that case, the media coverage would indeed be another "example of their anti-religious agenda," exactly as "RG" has written.
I am not saying that I know the facts, because I do not. I am saying that a resident of Emanuel probably knows more details than a resident of Ramat Beit Shemesh or Baltimore. I am saying that the following comment (which was received with full name attached, redacted on request), says that this was yet another media lie, and responds with appalled disbelief that a person known to be a Charedi Rabbi would believe the media without, in the commenter's belief, inquiring of the citizens of Emanuel. I am wondering why the previous writer was so hasty to believe the accounts, and beyond that, to condemn the Charedi community on the basis of a Supreme Court and media so well-known for their anti-Charedi bias.
I live in Emanuel. You can visit the place for yourself and see girls from Sepharadi and Ashkenazi and blended families in the Beis Yaakov Chasidi.

I cannot believe how far these lies have gone.

The girls who attend the Beis Yacov Chasidi in Emanuel have their roots in the following countries: Iraq, Persia, Morocco, Kurdistan, Yemen, India, Egypt, The Old Yishuv here in Israel, Tunisia, Poland, Hungary, Russia, Germany. What makes this school different is its standards, in particular standards concerning tznius (length and tightness of dress), no makeup, no MP3s, exposure to media, etc. The parents who objected to the current standards of the city Beis Yakov either bussed their girls to Bnei Brak or tried to start another school.

I have lived in Emanuel for eleven years, have six kids who have been and are still attending schools here. When we first came, there were three schools for boys and one for girls – the only school for girls was the Beis Yacov, which already had within in a split off Chabad School, which soon after moved to its own building. The original Beis Yacov was largely comprised of Chassidic families. The three boy's schools were then and continue to be Chabad, Chassidic, and Sephardic. "Chassidic" does not mean "Ashkenazic". Members of both communities marry each other.

The demographics here changed. Chassidim were moving out, and the flavor the original Beis Yacov was becoming more modern. Outreach programs began in order to encourage people to move the original Beis Yacov back towards its original narrower interpretation of the Israeli Haredi lifestyle. This did not succeed on a wide level. The formation of the Beis Yacov Chasidi was an effort by members of the original Chassidic population here to re-create the kind of Beis Yacov that they had a decade ago. It was a stricter school – in terms of dress, exposure to media, even to some aspects of Haredi culture that they feel is not for them as in Haredi "rock music", choice of careers, etc – and certainly NOT of an "Ashkenazic" school.

One of the original founders of the Beis Yacov Chasidi, in 2007, was Rav Ba'adani, a gadol (very well respected Rabbinical authority) who happens to be Sephardic. Additionally, there were two families who had daughters in both the original Beis Yacov and the Beis Yacov Chasidi at the very same time, proving yet again that this was not an ethnic division. This is a dynamic, fluid society. There were girls who switched back to the original school and those who switched to the Chasidi school the following year. There is an excellent Chabad school, the original Beis Yaakov, plus dati leumi and charedi dati leumi (chardal) schools in other towns in the Shomron that offer excellent alternatives, and the new Beis Rachel and Leah, openedm under the auspices of the local boy's Sephardic school, and run by a wonderful principal and staff, offer yet another alternative for students here.

I live in Emanuel. I love the variety here, some of which must be preserved in diverse educational institutions. Variety has been instrumental in the survival of the Jewish people, both nationally and individually.

Because of its small size, Emanuel has been a nice place for people to get to know members of different kinds of communities more easily than in a large city perhaps. That makes this horrendous media fabrication all that more ironic – and painful.

Next time you hear a news story that touches you, please contact people who live locally to get a sense of what is happening.

What this story really is about is media provocation and misinformation, a public who does not scrutinize its journalists enough, and inappropriate judiciary activism.

Stop the cycle of lies. Question the media. Question the court system.

You might believe that being the victim of media slander and lies cannot happen to you. But as long as it is happening to anybody, it is affecting you too. The media is sneering at the Chassidic Jews of Emanuel — and if you believe the media, they have duped you too.

What do you think of the following interaction I had with a so-called journalist two years ago?

Me: How can you say this is an ethnic division when you see for yourself Sephardi girls here? The difference is that of hashkafa!
Reporter: I know it is racist because the Chassidi school opened in the same building! (Triumphant sneer)
Me: But the Chabad school also opened up in this building before they got their own building!
Reporter: (blushed, blinked rapidly, eyes darted from side to side), "I have work to do!" and she walked away quickly.

The original Beis Yaakov building, since its inception, has always has two gate entrances and two front doors. One entrance is down the hill, the other is on the higher part of the hill in this hilly town. Many schools have several entrances. The high school was inside this building, in the top floor, along with the elementary school until 2004, whereupon the high school got its own building. The entrance normally used for the high school was the uphill entrance, which was nearer to the top floor, where the high school was. When the high school moved, the top floor was left totally empty. It was a reasonable idea to use this empty, unused space for the new Chassidi school and its different philosophy and community of girls whose roots are from Yemen, Morocco, Iraq, Persia, Tunisia, Egypt, India, Hungary, Poland, Germany, etc. So they use the old high school entrance. So what?

Please use your energy to question the media and judicial activism. Do not let them dupe you. I live in Emanuel. Come visit.