Giving Up the Struggle for Life – Second Thoughts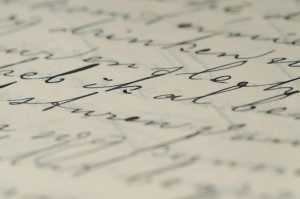 [Please note an important clarification by the husband of the subject of the the article. It appears in the comments that follow the article.]
She had become a palliative care physician, having survived a bout of cancer herself. She had helped her patients utilize the most effective means of managing pain, and she also encouraged them to accept the reality of their imminent death, and give up part of the fight for life in favor of greater quality of the limited life that remained theirs. When faced with an aggressive recurrence of her tumor, she could not bring herself to accept her own advice.
Our community has long advocated better use of palliation as an alternative to the often knee-jerk demand that patients do the "right thing" and give up prolonging life when there is little chance of recovery, or more recently, when the price is too high. Getting patients to accept their fate is a trickier issue, especially when there are reasonable chances of extending life. The article about the life and death of Dr. Desiree Pardi touches on many issues of interest to us: the tenacity of the struggle for life; the difference between the perspective of health-care providers and patients; the difference between patients willing to sign DNR's when they are matters of abstraction, and when they are confronted with more immediate signs of their mortality; the pros and cons of providing patients with all information about their condition. (Dr. Pardi decided that she did not want to know about the extent of her illness, and chose her husband to act as an intermediate between her physicians and herself. It is reminiscent of the psak that a person can be mechalel Shabbos to prevent physicians from telling a patient the full extent of his medical difficulties when it might influence the patient to prematurely give up the battle for life. It also reminds us of the Ohr Someach's instructions to his physicians to tell him nonetheless, because he was certain that the knowledge would not affect him – and his subsequent confession that he had made the wrong decision.)
The article is worth reading – and worth saving for use R"L at the appropriate times and places.